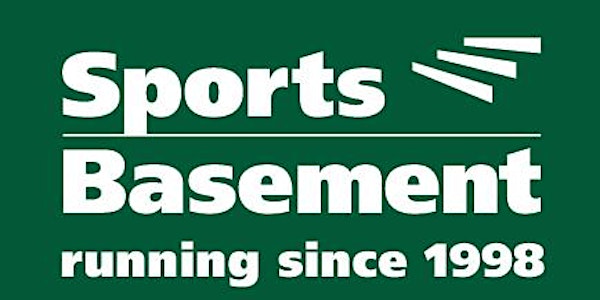 Running Your First Ultra: Book Signing with Krissy Moehl
When and where
Location
Sports Basement Presidio 610 Old Mason Street San Francisco , CA 94129
Description
Interested in Running Your First Ultra?

Join us for a shakeout run followed by a presentation, Q&A and Book Signing with Krissy Moehl the author of "Running Your First Ultra".
Running Your First Ultra: Customizable Training Plans for Your First 50k to 100 Mile Race.
Take Your Training to New Heights with this One-Stop Manual on Ultras. With fifteen years running and competing around the world under her belt, Krissy Moehl is a top female ultramarathon runner, respected by her peers and an inspiration to runners everywhere. Between Moehl's positive and encouraging attitude and her deep knowledge and enthusiasm for the sport, there's no one better to prepare and train you for your first ultra and beyond!
Moehl will become your guide to completing a 50K, 50-mile or 100-mile race. Her experience translates into the most effective and easy-to-follow training method, broken down into phases to help all runners take it to the next level and accomplish their goals. She shares her love of the sport by providing helpful tips, bonus content and personal stories. Her commitment to growing the sport and passion for coaching others running their first is evident in the care she's taken to create detailed plans and lifestyle adjustments. With Moehl, you will find all the resources and encouragement you need to succeed in challenging your mind and body with an ultramarathon!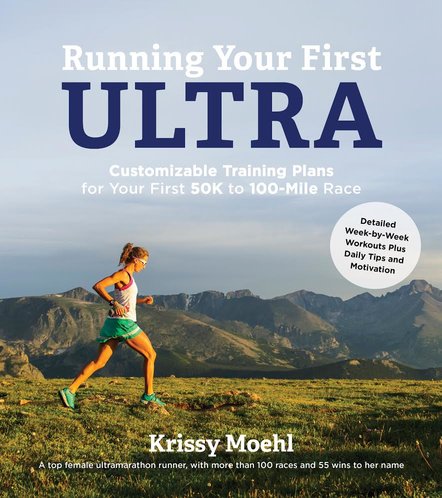 About the Author: Krissy Moehl is an ultramarathon runner, coach, public speaker and race director. In her 15-year career, she has run more than 100 races. She has 55 female wins and 2 outright wins. Moehl's impressive track record boasts first female finishes at the world's toughest ultras including Ultra Trail du Mont Blanc 165km, Ultra Trail du Mont Fuji 100 mile and several others. Moehl blogs at KrissyMoehl.com. She hails from the Pacific Northwest.
Agenda:
6:30pm 3 mile shakeout run starts with Krissy
7:00pm head back to the store for the presentation, Q&A and Book Signing
Green Apple will be on hand for book sales for the evening
8:00 Krissy to raffle off sweet swag from her sponsors Patagonia, Vasque, Ultimate Direction, CLIF and more!!!