Running For Local Office - Campaigners Training

Saturday, October 14, 2017 from 10:00 AM to 4:00 PM (CDT)
Event Details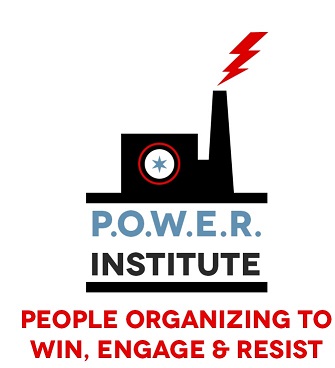 Do you want to run for local office as a grassroots campaigner? Do you want to help someone run? Are you interested in how local races are run and won?
If so - then you want to take this all-day session on Saturday, October 14, 2107 from 10am to 4pm. We will be at the Loyola Law School, 25 E. Pearson, Room 1101.

Attendees will get the playbook and work sheet (on a USB drive) for planning and running a grassroots, low-cost principled campaign for local office. All attendees will get a copy of "Chicago Is Not Broke. Funding the City We Deserve." Read about the book from this front page article from Gazette Chicago.

You will learn:
- How to plan the plan
- The relevant campaign laws and deadlines
- Basics of messaging
- Basics of fundraising
- Staffing and volunteer management
- Get Out The Vote
- Handy tools and resources for progressive candidates
All attendees will receive handouts and a USB containing all workshop materials and other resources.
The cost for this amazing package of knowledge is $150 and includes snacks and a tasty lunch from Flaco's Tacos.

If you register for TWO people at the same time you will save $50! You will see this option in the ticket purchase section. You would buy ONE of the $250 tickets and then we will contact you via email to get the contact information for your second registrant.
The short URL for this training session =  https://campaign-training-fall-2017.eventbrite.com.

Our trainers: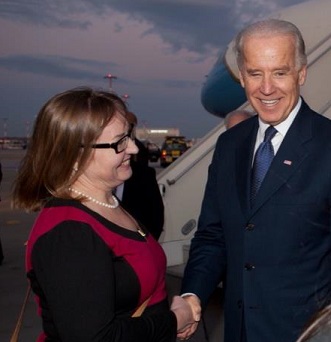 The workshop instructors are Kitty Kurth and Kevin Lampe. Kurth Lampe is a Chicago-based strategic communications firm with an international reach with Chicago know how. Complicated ideas are turned into compelling and persuasive messages. Campaigns Kitty Kurth has worked on numerous campaigns serving in roles as campaign manager, press secretary, fundraiser, and advance coordinator. Kurth has served as a media consultant and general consultant for political races at every level from local to presidential including the role of Illinois campaign manager for Presidential candidate Paul Tsongas, national press and advance staff or the general election campaign of Governor Michael Dukakis and Illinois press secretary and spokesperson in the primary and advance person /organizer for Ron Brown's campaign for Chairman of the Democratic National Committee. Training Kurth regularly provides training for candidates and campaign staff for the Democratic National Committee and the Democratic Congressional Campaign Committee, Women's Campaign Fund, National Women's Political Caucus, and other groups. In 2001, the U.S. State Department sent Kurth and Lampe to Uganda to conduct campaign-training workshops for women Members of Parliament, candidates, and activists.In the 1992 and 1996 general election cycle, she did advance work for Clinton/Gore and in the 2000 general election cycle she did advance work for Gore/Lieberman.

Kevin Lampe's professional experience includes political campaigns ranging from local library boards to presidential campaigns. He has worked during each presidential election cycle since Governor Mike Dukakis in 1988. He served in variety of senior staff roles – including Director of Communications – for presidential candidates. Additionally, he served as an advance man for President Bill Clinton and Vice President Al Gore. Lampe is regularly called upon to train his clients to work with the media. He has performed this task for everyone from US Presidential candidates and other elected officials to community leaders and business executives. Since 1996, he has served on the Speaking Tracking Team at each Democratic National Convention -  which handles all the speakers at this event. At the 2004 convention, he worked with then state Senator Barack Obama on his keynote address. In 2012, Lampe was in charge of training for entire Speaking Tracking Team at the Democratic National Convention. Kevin has worked with Hotel Rwanda's Paul Ruesabegina, Erik Estrada, Ambassadors, CEOs, Senators, and Congressmen. He has worked across the US and in Kosovo, Uganda, Belgium, Albania, Sweden, United Kingdom, Norway, Mali and Macedonia. Lampe is a frequent guest on WTTW's Chicago Tonight and WBEZ's 848 and Worldview as well as a regular source for the news media. His work has been recognized by his peers including a Golden Trumpet Award from the Publicity Club of Chicago.

The CivicLab (founded by Benjamin Sugar and Tom Tresser) is a space dedicated to collaboration, education and innovation to advance civic engagement and community improvement efforts. We are the operators of the TIF Illumination Project which has used data mining, investigatory reporting, graphic design and community organizing to explore and expose what Chicago's 154 Tax Increment Finance Districts are doing to us on a ward-by-ward basis. The CivicLab was located in the West Loop as a co-working space for two years, closing its phyiscial space in July of 2015. We currently operate the TIF Illumination Project, publish and do community outreach around the book "Chicago Is Not Broke. Funding the City We Deserve" and, with Jonathan Peck, operate the POWER Institute. The CivicLab has offered over 80 workshops and has been invited to 105 community meetings since 2013.

Have questions about Running For Local Office - Campaigners Training?
Contact CivicLab
Attendee List
Sort by:

Date

|

First Name
When & Where

Loyola University Law School
25 E. Pearson Street
Room 1101
Chicago, IL


Saturday, October 14, 2017 from 10:00 AM to 4:00 PM (CDT)
Add to my calendar
Organizer
CivicLab is a 501 c3  tax exempt nonprofit community facing "do tank" dedicated to innovation, collaboration, tool building and education to accelerate government accountability, civic engagement, social justice. We operated a civic co-working space in the West Loop for two years (through June of 2015). info@civiclab.us

The URL for our EventBrite page = http://civiclab.eventbrite.com.