Description
Join us for another year of Running Ahrens Cross Country Camp at Rock Mountain Bible Camp! Our first year of camp was 26 years ago and we are excited for another year!
During the week of camp, we aim to prepare athletes both mentally and physically for the upcoming season. The week will be challenging so we encourage all campers to come with a base level of fitness. Each workout will be modified to fit the individual's level of ability and fitness. Running Ahrens Cross Country Camp is open to athletes in grades 9-12 for the 2019-2020 school year.
Not least of all, camp will be fun! This is a great week to develop team bonds as well as make new friends with runners from other teams!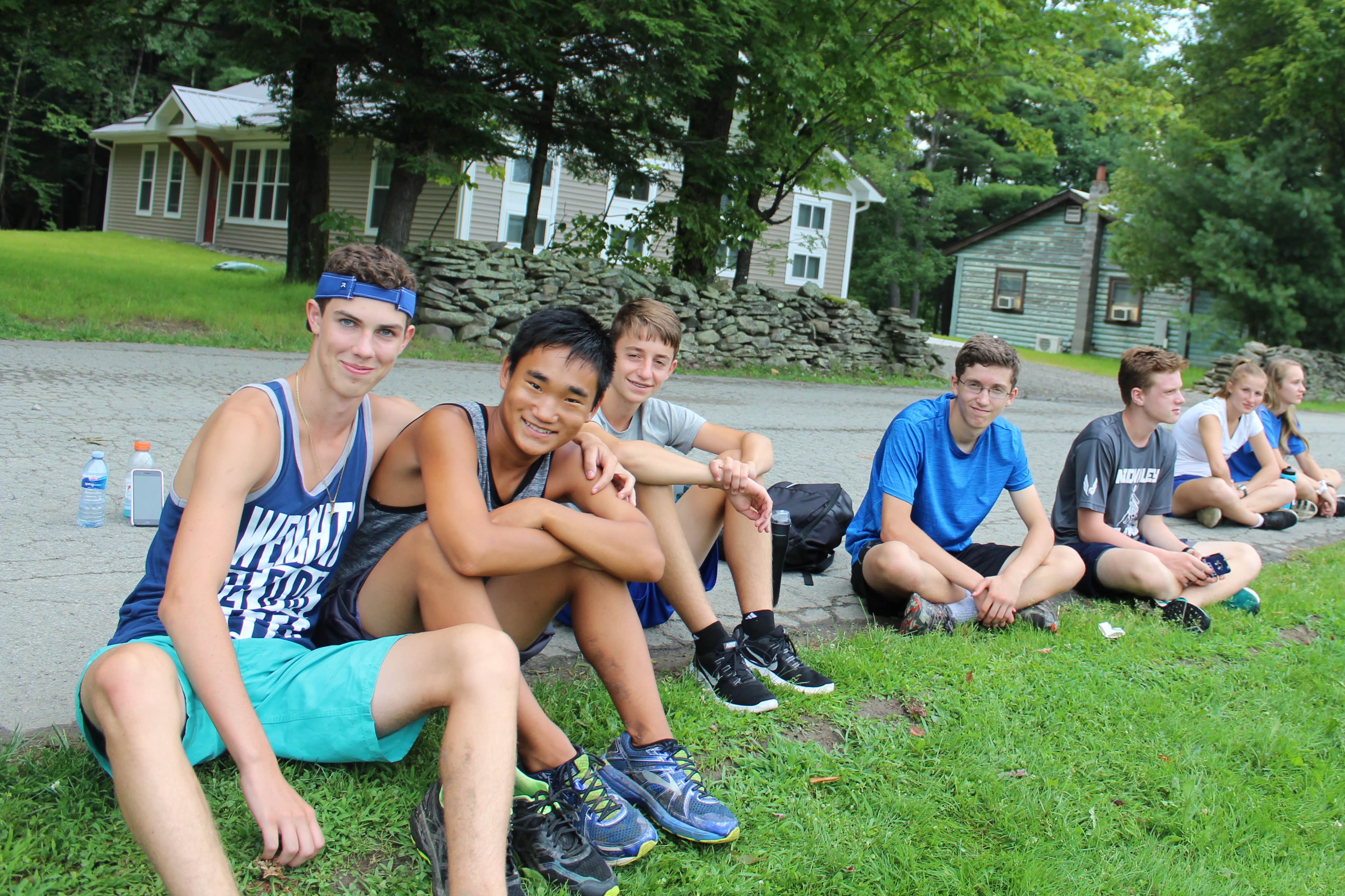 Camp facilities include:
18-hole disc golf course
Gymnasium
TEAM initiative course
Zipline
Dining hall
Cabins/dorm rooms
Game room
Swimming pool
Meeting rooms for clinics and chapels
Canoes
Kayaks
Craft room
Click here for a video tour of the camp.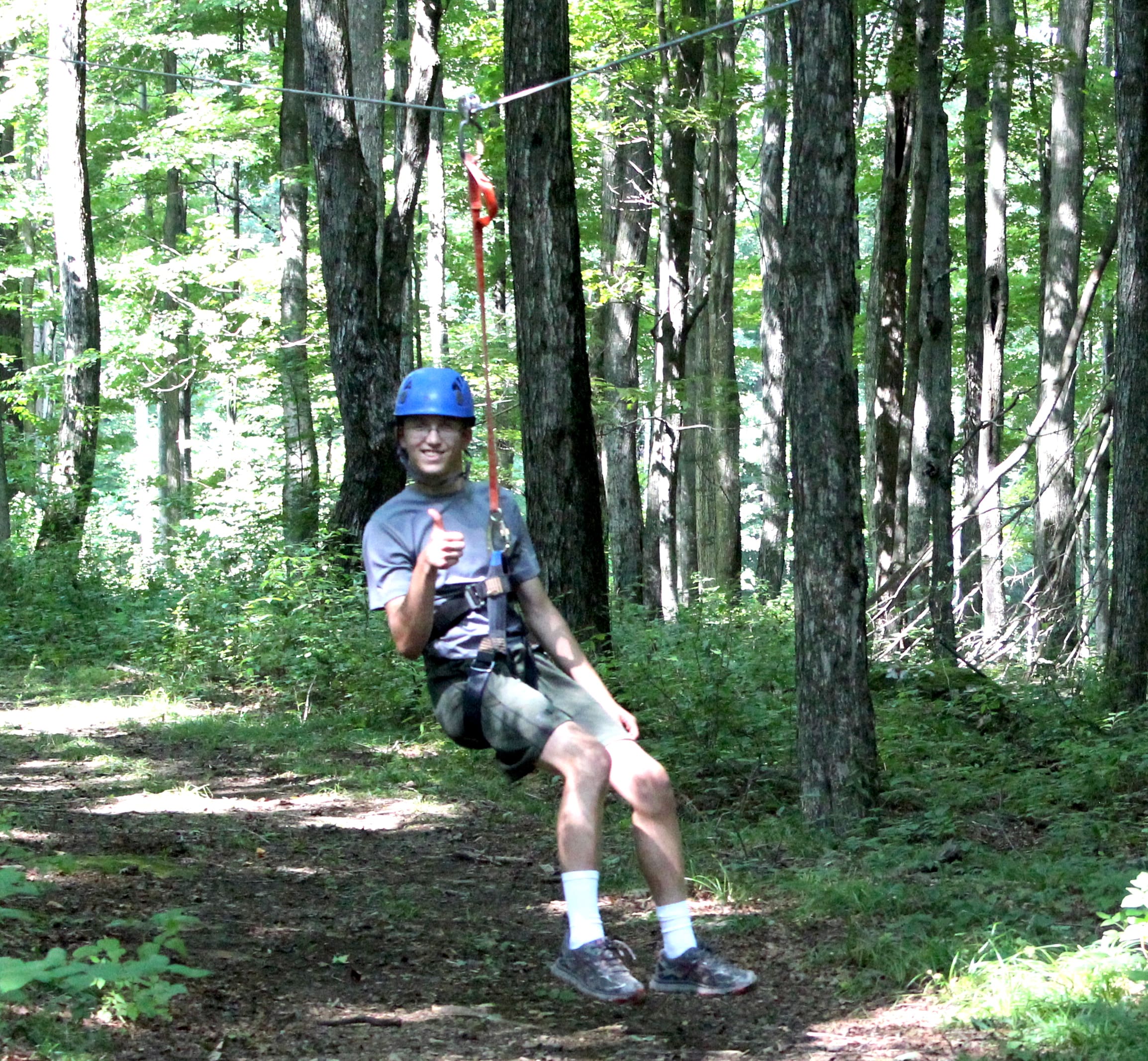 Camp activities include:
1 or 2 workouts each day
Run up Elk Mountain, the highest peak in eastern Pennsylvania
1 or 2 clinics each day covering topics such as injury prevention, running form, training principles, race strategy, etc.
Form analysis
Volleyball tournament
3 hot, all you can eat meals served daily in the dining hall
Monday night pizza party
Friday night campfire
Chapel
Daily recreation and free times
Team bonding activities
Q & A sessions
Giveaways courtesy of National Running Center
Click here for last year's camp video!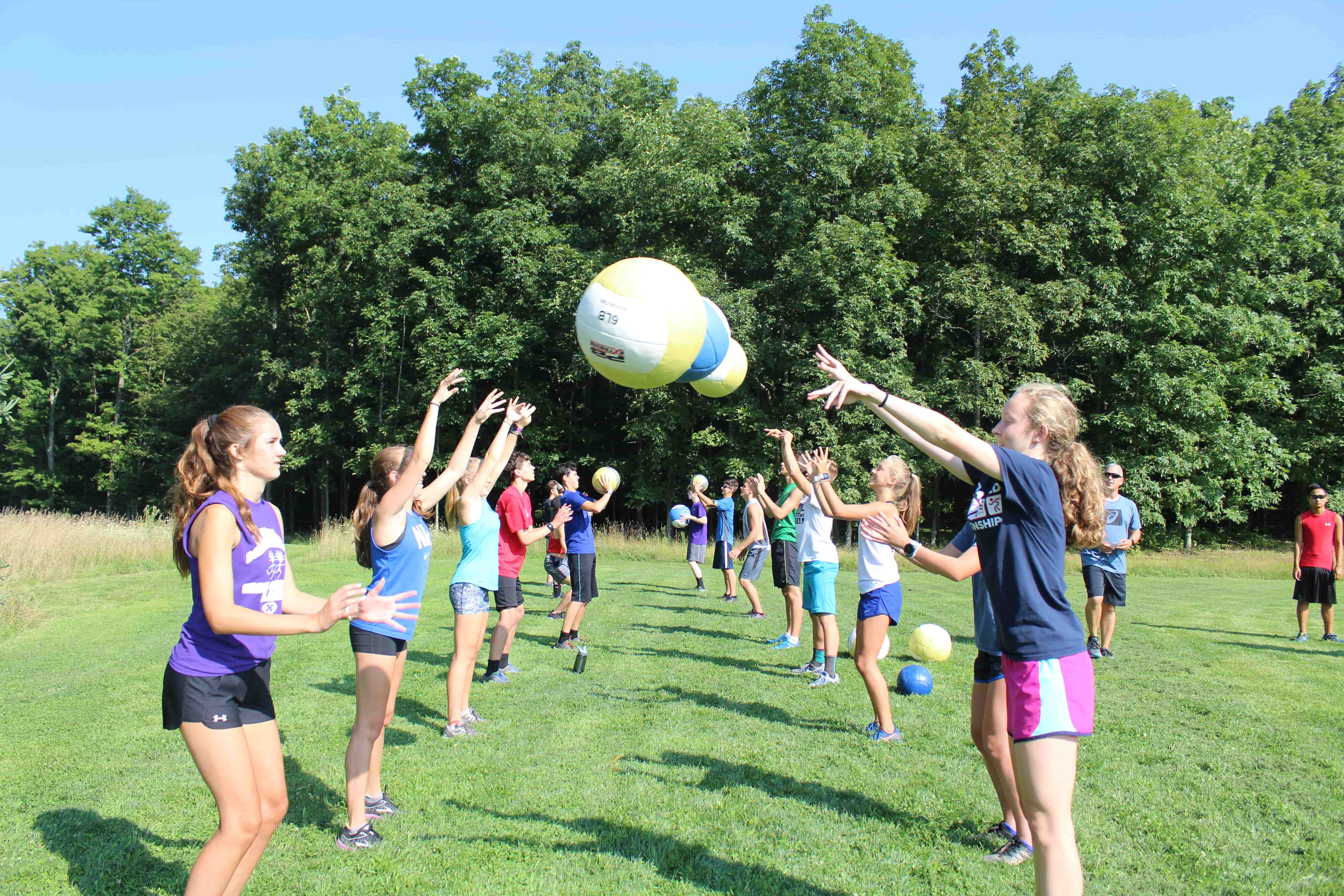 ---
Daily Schedule (Tuesday—Friday)
7:30 am-8:15 am Breakfast
8:30 am-9:30 am Clinic
9:45 am-11:30 am Run
12:00 pm-12:45 pm Lunch
1:00 pm-2:00 pm Clinic
2:15 pm-3:45 pm Free time
4:00 pm-5:15 pm Run
5:30 pm-6:15 pm Dinner
6:45 pm-7:45 pm Tournament time
8:00 pm-9:00 pm Chapel
9:00 pm-10:00 pm Snack bar open; free time
10:00 pm Cabins/dorms
10:30 pm Lights out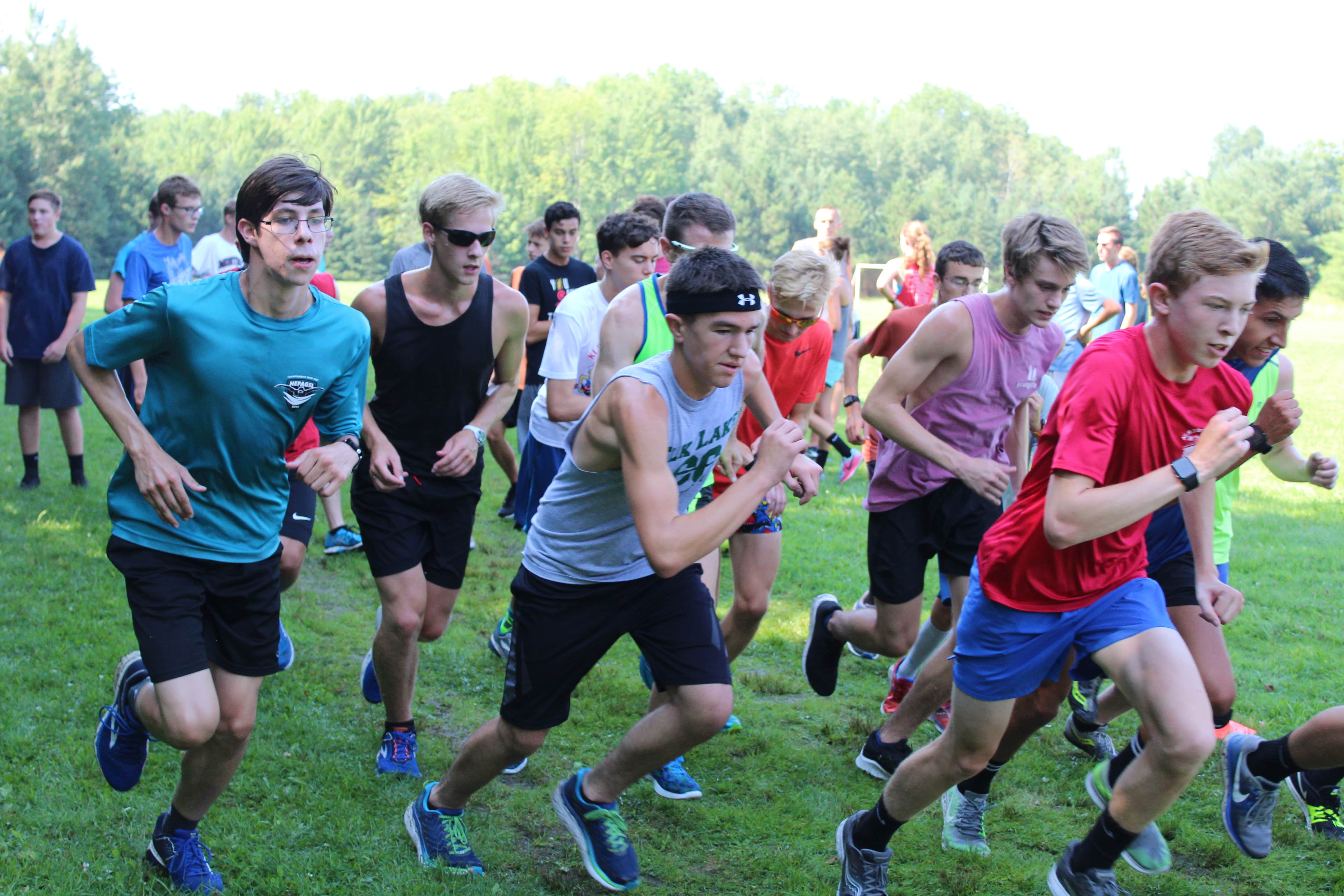 Check this space for further details as they become available. A checklist for what to bring and what not to bring will be emailed prior to camp.
---
COST
REGISTER BEFORE JUNE 1ST TO RECEIVE $50 OFF!
$330* - Before June 1st
$380* - After June 1st
*$50 non-refundable registration fee due with registration. Balance of payment due upon arrival.
---
ARRIVAL & DEPARTURE
Check-in: Monday, August 5th, 4-5PM
Check-out: Saturday, August 10th, 10AM
---
WHAT TO BRING
Sleeping bag or bedding
Pillow
Toiletries
Towels
Plenty of running clothes (especially socks!). Shirts must be worn for all runs on camp property.

Multiple pairs of running shoes
Swimwear (no bare midriff)
Cash for snack shack
Insect repellant
Sunscreen
Water bottle with your name on it
Flashlight
PRESCRIPTION DRUGS are permitted only with signed parent permission and dosage instructions. All medications will be kept and administered by our trainer.
---
CAMP STAFF

Our staff includes been some of the most successful coaches in the state of Pennsylvania! They combine for over 100 years of coaching and have coached more than 40 athletes to individual state medalists. They also have 6 state championship team titles and 8 state runner-up team finishes.
Rob Ahrens - Coach Ahrens has won the Hershey Half Marathon, Scranton Half Marathon, and Binghamton Bridge Run in addition to placing in the top 5 in the Steamtown Marathon three times. He has 10 years of high school and college coaching experience. He has coached multiple district champions and state medalists as well as Foot Locker Cross Country Champion Tessa Barrett. He currently serves as the Head Women's and Men's Cross Country and Track & Field Coach at Marywood University where he was voted 2018 Atlantic East Conference Men's and Women's Coach of the Year.

Jeff Brandt - Started Coaching at Danville Area High School in Fall of 1978 (42 Years this Fall) in Cross Country and Track and Field. Prior to that, he ran at Hershey High School and Bloomsburg State College (University) in both Cross Country and Track and Field. Coached a total of 32 PIAA District IV Team Titles (11 Boys and 21 Girls), and 11 Individual District IV Titles (4 Times a Boy and 7 Times a Girl Won). At the state meet, had 5 Runner-Up Place Finishes (1 Boy 1984, and 4 Girls Teams 1992, 1997, 2015, 2018) with 2 State Titles under the girls program (1991 and 2017). 6 times a boy and 20 times a girl has placed individually in the Top 25 at States.
Ronnie Chastain, M.A., A.T.C. - Head Athletic Trainer and adjunct instructor at Clarks Summit University.
Kyle Hardenbrook - Coach Hardenbrook has 18 years of coaching experience across multiple levels from Jr. High through post-collegiate athletes. His athletes have won 3 HS state medals in addition to multiple district and conference individual championships. He has also helped to coach athletes for fitness and conditioning for the police academy, Division 1 lacrosse, and college football.
Will Squier - With 18 years of coaching experience, 4 state titles, and 4 state runner-up finishes, Coach Squier heads up one of the premier cross country programs in PIAA Class A. During his time at Elk Lake he has been named "Coach of the Year" for both boys and girls.
More coaches & counselors TBA.