Description
Run the river at Randall's Island Park!

Run the River 5K raises funds to protect the beautiful waterways, wetlands and recreational areas of Randall's Island Park. This year, the Randall's Island Park Alliance will once again join forces with Queens Library and Riverkeeper to promote conservation efforts and active and healthy lifestyles for New Yorkers in the Park's surrounding neighborhoods. Run to help support our efforts!
The race will be emceed by Tanya Rivero, news anchor at CBS News's digital network.
5K Race

Enjoy breathtaking views of Manhattan and the Harlem River as you run along the waterfront pathways of Randall's Island Park. Experience the thrill of starting and finishing in Icahn Stadium - a world-class track and field venue. Set your own record on the same track Usain Bolt set his 100 meter world record!

Children's Fun Run

For our little competitors we offer fun runs after the 5K (~11:30 AM). Kids 13 and under can compete in one of five age group categories: 4 & under (100 m); 5-6 years (100 m); 7-8 years (200 m); 9-10 years (300 m); and 11-13 years (400 m). Each participant receives a well-deserved medal
Post-Race Party
Celebrate after the race with free snacks, samples, and refreshments from local buisness -- including beer from Greenport Harbor Brewing Company -- all to the tune of DJ Tony Kerr's favorite music.
Important Information

Registration

Early bird registration ($35 for adults; $5 for children) closes on September 30 at 11:59 PM. Online registration ($40 for adults; $10 for children) closes on October 26 at 11:00 AM. Day-of registration ($45 for adults; $15 for children) is available until 9:45 AM on October 27. No refunds shall be given to participants who do not attend the event. The 5K will be held rain or shine.

All 5K runners who pre-register will receive a complimentary t-shirt and gift bag. T-shirts and gift bags cannot be guaranteed for day-of registrants.

Event Schedule

8:30 AM - Check-in and Day-Of Registration Opens
9:45 AM - Check-in and Day-Of Registration Closes
10:00 AM - 5K begins
10:30 AM - Post-Race Party Begins
11:00 AM - Awards Ceremony
11:30 AM - Children's Fun Run
1:00 PM - Post-Race Party Ends

Awards

Top three overall winners (male/female) in 5K receive an award, and cash prize (1st Place $100; 2nd Place $75; 3rd Place $50). Awards also given to top three runners (male/female) in the following age categories: 18 & under, 19-29; 30-39; 40-49; 50-59; and 60 & above.

Bag Check

A free bag check is available, but please do not bring valuables. RIPA is not responsible for lost/stolen items.

Safety

No skates, strollers or pets permitted in the race.

Directions & Parking

Click HERE for information.

Volunteers

Randall's Island Park Alliance is looking for volunteers to help out with Run the River 5K. For details please reach out to Ellen, at ellen.mccarthy@randallsisland.org.


About the Emcee, Tanya Rivero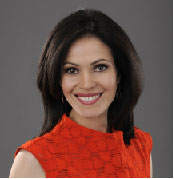 Tanya Rivero is a news anchor at CBSN, CBS News's digital network, where she covers national and international news, as well as the breaking news of the day.
Previously, she was the host of Lunch Break on The Wall Street Journal's digital channel, WSJ Live. Prior to that she worked as an anchor and correspondent for ABC News, anchoring ABC News Now; America This Morning; and World News Now. Other work for ABC News included hosting Good Morning America Health and Good Money, as well as filing reports for Good Morning America, Nightline, World News with Diane Sawyer and Weekend World News with David Muir. Before joining ABC News, Rivero was a reporter and fill-in anchor for WCBS-TV (CBS 2) in New York City, the flagship station of CBS Television Network.
She is a graduate of Yale University and the Columbia Graduate School of Journalism. She danced professionally with the New York City Ballet before college. Rivero lives in Manhattan with her husband and two children.
Thank you to our sponsors and partners: