Sales Have Ended
Ticket sales have ended
Ticket sales have now ended. Please return to our main page to see when more tickets/events are available. Thanks you so much for your support and interest! We hope to see you again soon! - Run The Record
Sales Have Ended
Ticket sales have ended
Ticket sales have now ended. Please return to our main page to see when more tickets/events are available. Thanks you so much for your support and interest! We hope to see you again soon! - Run The Record
About this Event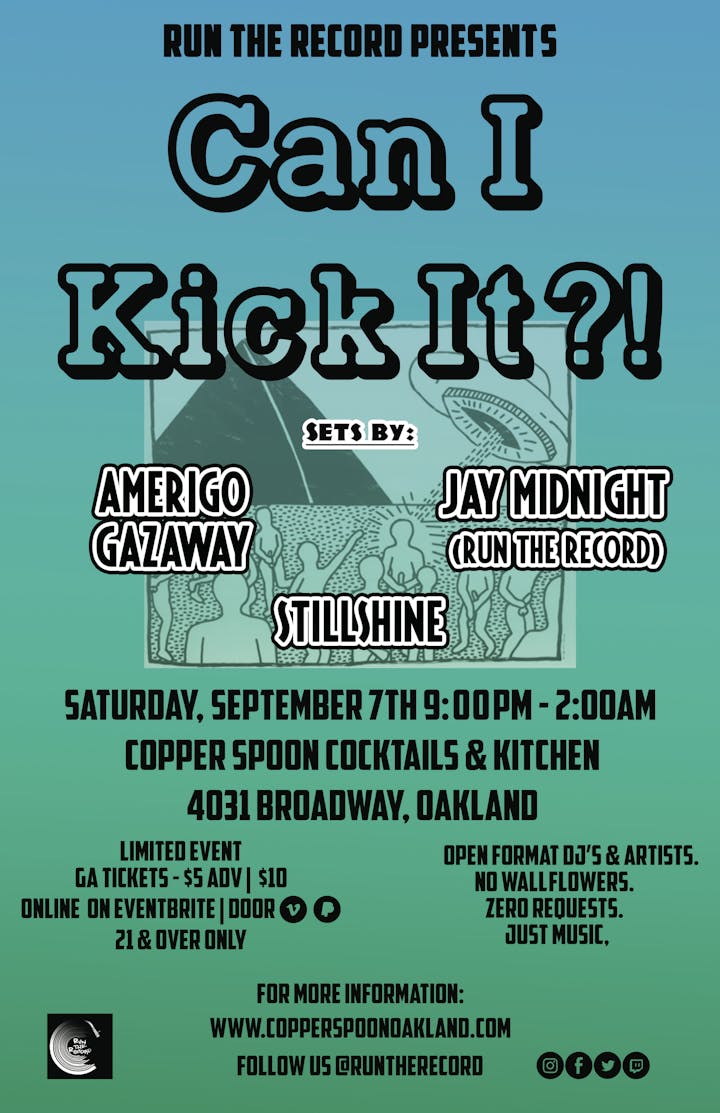 Run The Record Presents: Can I Kick It?!
Can I Kick It?! is a reoccurring event consisting of local DJ's and producers showcasing their talents and love for music.
The night consists of an open-format style of music. Genres guaranteed, but not limited to, include: Hip-Hop, RnB, House, Soul, Funk, Instrumental (Beats), Future Bass, Jazz, Reggae, Disco, and much more!
There are two types of music...the good kind and the other kind. This night guarantees the good kind.
Can I Kick it?! is an outlet for both artists and guests; they play and rock the crowd, you enjoy the ride and indulge in the sonic journey that each artist will bring to their set. With that being said, no requests at these events, please. And most importantly, no wallflowers!
Phones down, drinks up. You'll be sure to get down. Slide through and come vibe out.
This is a 21 & over event. Tickets are limited, so don't miss out!
-----------------------
Sets by:
Amerigo Gazaway
Jay Midnight (Run The Record)
STILLSHINE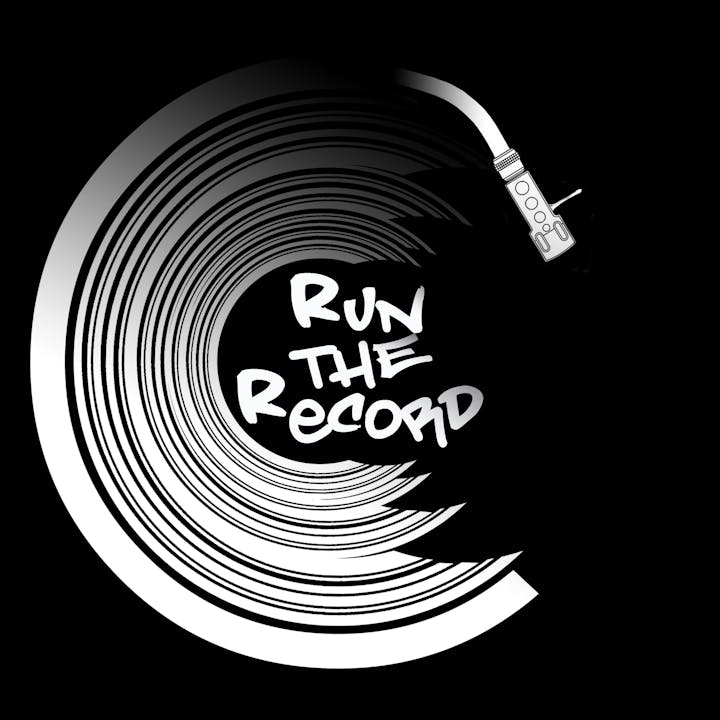 What is Run The Record?
Founded and created by Jay Midnight in 2017. Run The Record started and is based out of San Mateo, California. A label that will consist of nothing but what we believe are the realist and purist DJ's, MC's, and Producers.
Follow us on:
Twitch.tv/runtherecord
Twitter.com/runtherecord
Instagram.com/runtherecord.
Soundcloud/runtherecord
Mixcloud.com/runtherecord
Youtube.com/runtherecord
Merchandise - RunTheRecord.BigCartel.com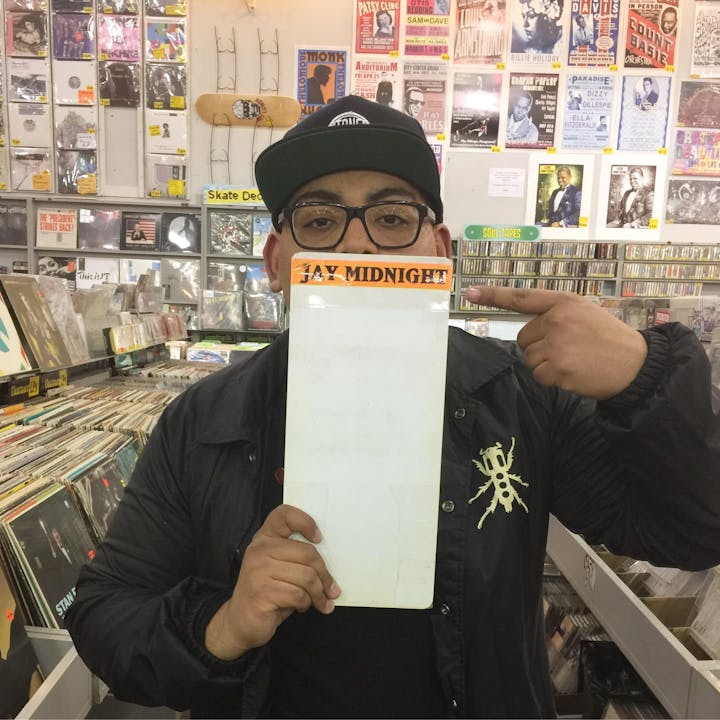 Jay Midnight Biography
Jay Midnight, born and raised in San Mateo, California (SF Bay Area), is an international DJ and former radio host who founded his own record label, Run The Record.
Jay released two back to back projects in September of 2017, Midnight Theories Vol. 1 & Vol. 2, and has releases coming later this year in 2019. He has also launched a monthly show, Run The Record Radio, currently available on Apple Music Podcast, Mixcloud and on Soundcloud, and launched his new weekly radio streaming show Run The Record TV on Twitch TV starting May 25th, 2019.
Jay has DJ'd with many artists including: Madlib, Yasiin Bey (Mos Def), comedian Dave Chappelle, and Lakim (Soulection label), and frequents in SF, San Jose, LA, Japan and Australia. He is no stranger to Amoeba Records, having played multiple shows both in the SF and LA stores and currently has his own section at all three Amoeba Music locations.
Jay is an open-format DJ. Playing sounds of various genres from Hip-Hop (mostly 90's), R&B, Neo-Jazz, Soul, Funk, Disco to Future Bass and everything in between.
The following are social media tags if you would like to learn more:
Instagram.com/JayMidnight_
SoundCloud.com/JayMidnight650
Twitter.com/DJ_JayMidnight
Bandcamp.com/JayMidnight
Facebook.com/DJJayMidnight
Mixcloud.com/JayMidnight
Twitch.tv/runtherecord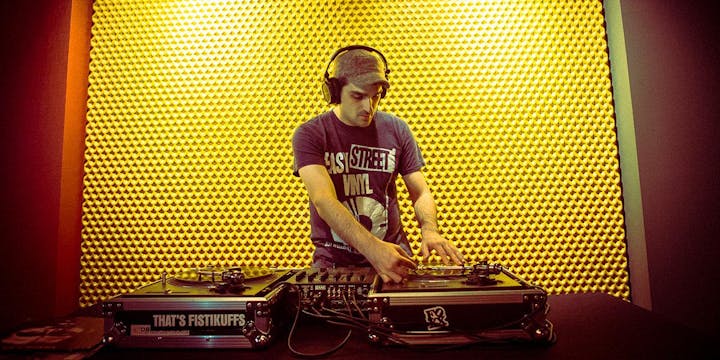 Amerigo Gazaway Biography:
"Forging an evolution of the "mashup" album format, producer Amerigo Gazaway's "conceptual collaboration" projects imagine studio sessions between like artists of different genres and eras. With a process the LA Times' Randall Roberts described as "drawing a different design within a similar framework," the producer/DJ deconstructs and re-orchestrates samples from his respective subjects, bridging overlapping themes of the two musician's classic catalogues. Equally influenced by his Brazilian roots and southern U.S. upbringing, the 28 year old Nashville native's work was featured in Apple's "What Will Your Verse Be" series of iPad commercials, called "brilliant" by music's premier aficionado, ?uestlove, and earned praise from national/global outlets such as The Guardian, Huffington Post, The LA Times, Vulture, NPR, BBC, MTV, BET, REVOLTtv, EBONY,VIBE, XXL, THE SOURCE, OKAYPLAYER, Wax Poetic, Gizmodo and HipHopDX to name a few.
The son of renowned Jazz trumpeter, Gary "El Buho" Gazaway, Amerigo's thematic documentary-like concept albums uses found interview sound-bites, live performances, and original multi-track stems to help narrate and craft his combined artists' stories. Finding his first success with 2011's Fela Kuti/De La Soul pairing "Fela Soul," the project went on to land on several year-end "best of" lists including NPR, Soul Train, and OKAYPLAYER. Following the release in 2012 with "Bizarre Tribe: A Quest to the Pharcyde", a concept that layered vocals of The Pharcyde over re-imagined productions sourced from the original Soul, Jazz, and Funk records ATCQ utilized to create their productions, Gazaway would later collaborate with The Pharcyde on their single "Still Got Love" and perform with the legendary group at SXSW.
Continuing the theme of his previous work in 2014, the producer united Brooklyn rapper Yasiin Bey (FKA Mos Def) and soul legend Marvin Gaye for a dream collaboration aptly titled "Yasiin Gaye" (side one and side two.) Building the album's foundation from deconstructed samples of Gaye's Motown classics, Amerigo re-purposes the instrumentation into new productions with the familiar fervor of the original work. Carefully weaving Bey's tangled raps and Gaye's soulful vocals over his new arrangements, Gazaway delivers a quality much closer to an authentic collaboration than a lukewarm "mashup" album. Drawing nearly 20,000 downloads in its first two days of release, the "Master Modern Soul Match Maker" (Juan Vidal- Vibe Magazine) earned a perfect "5 Star" review from BET, collaborated with New York Magazine cartoonist, Drew Dernavich, for the project's side two cover art, and landed on Billboard's Best Selling Singles Chart with the album's third single, "You Are Undeniable."
Honing his DJ skills through tours of Europe, Brazil, and the U.S., Gazaway's dancefloor driving live set features classic breakbeats, original blends, remixes, edits, and mashups of multiple genres including Funk, Soul, Disco, Hip-Hop, Afrobeat, and everything in-between. With presentations and lectures logged at USC, MTSU, and Google HQ (NYC), the DJ/Producer continues to highlight the possibilities of sample based art and shows no signs of slowing down."
Source - (http://amerigomusic.com/epk/)
The following are social media tags if you would like to learn more:
http://amerigomusic.com/about/
https://amerigo.bandcamp.com
https://www.facebook.com/amerigogazaway
https://twitter.com/amerigo615
https://www.instagram.com/amerigo.gazaway/
https://www.youtube.com/amerigogazaway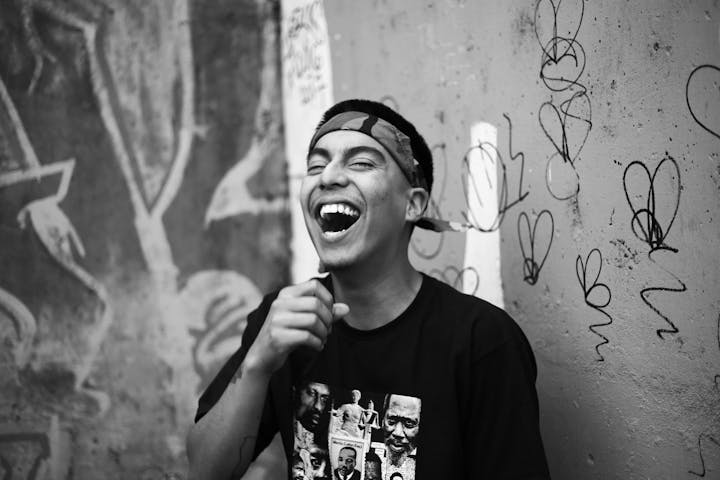 STILLSHINE (San Mateo, California)