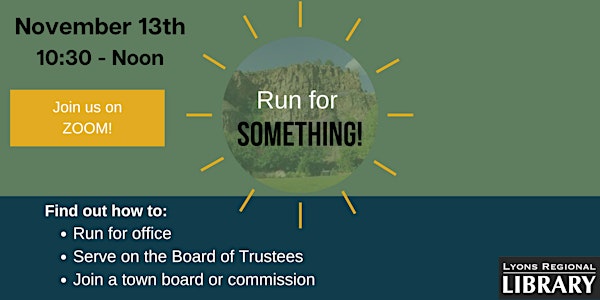 Run for Something
Join us on Zoom on November 13th at 10:30 am for a short presentation, followed by a panel discussion, and Q&A.
About this event
Interested in public service? Curious about how town wide decisions are made? Interested in how you can make an impact? Find out how to:
Run for office
Serve on the Board of Trustees
Join a town board or commission
If you've asked:
How do I get on the ballot?
How much time do I need to dedicate?
Do I have the right experience to serve?
Why is my voice important?
Then don't miss this virtual event!