About this Event
SATURDAY, JULY 20TH- COMMUNITY PANEL RESCHEDULED
In light of recent developments, key members of our panel will not be available for Saturday's event. We are also taking into consideration the sensitive climate of the community. Therefore, we have rescheduled our panel for a later date (to be determined).
Nonetheless, Sunday's run will still take place as scheduled. We apologize for any disappointment or inconvenience.
SUNDAY, JULY 21ST- RUN FOR JUSTICE 5K (PROSPECT PARK)
Get together and run for an important cause through the vibrant streets of Flatbush, as we promote community and social justice.
9am- Bag check
10am- Run /Walk
11am- Community building
Subway Directions: Q, B & S to Prospect Park Station
The Route
Start from Prospect Park (Empire Blvd & Flatbush Ave)
Head south on Flatbush Ave towards Church Ave
Turn east on Church Ave
Turn south on Bedford Ave
Turn east on Erasmus Street
Turn north on Nostrand Ave (water station at mile 2 at Toast-1130 Nostrand Ave)
Turn west on Empire Blvd
End at Prospect Park (Empire Blvd & Flatbush Ave)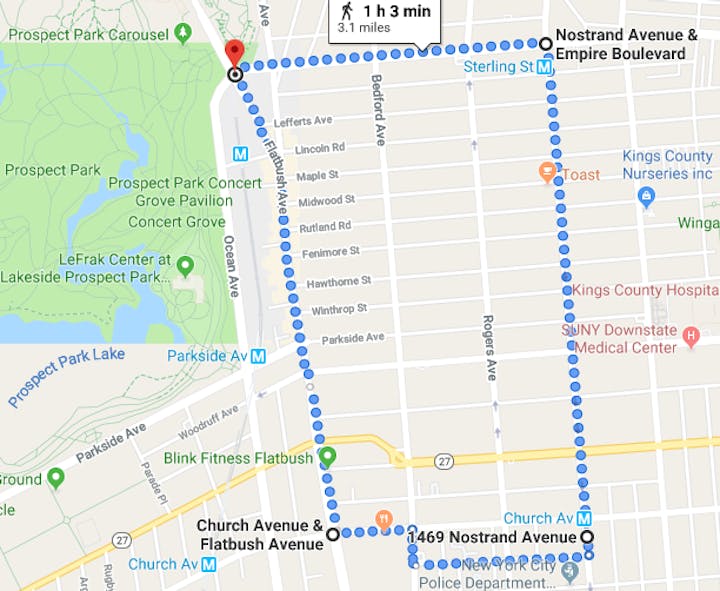 Your Support
All participants will receive a Run for Justice T-shirt, but more importantly any and all proceeds will go towards funding future community efforts as well as youth programs. In this instance we will be supporting the ongoing community efforts lead by "The Running Edge" an organization committed to building community and promoting social awareness through running, fitness, and youth programs.
This year's "Run for Justice" is made possible by the family of Eric Garner, The Running Edge, Overthrow New York and the NYC Urban Running Community. We hope you will join us on both days as we share our platform and use this opportunity, to lead by example, and bring our communities together.