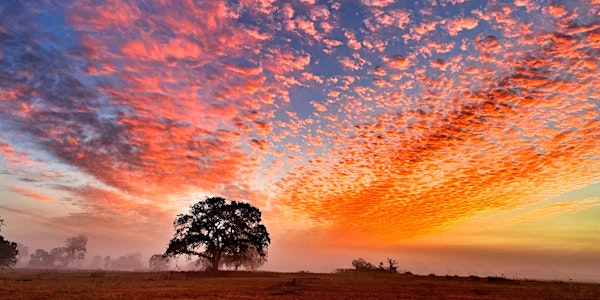 Rumi's Caravan: A Revival of the Oral Tradition of Poetry
Rumi's Caravan is a performance ensemble dedicated to restoring the Soul of the World through the revival of the oral tradition of poetry
When and where
Location
Laguna de Santa Rosa Foundation 900 Sanford Road Santa Rosa, CA 95401
About this event
For this event, the performers will be Doug von Koss, Kay Crista, Rebecca Evert, and Larry Robinson. This will not be a reading or a slam but, rather, a poetic conversation. Each of the poets have committed a body of poetry to memory and will share the poems spontaneously as the conversation calls them forth. It is not scripted so none of them know what poems might emerge. What the poems will have in common is a love and reverence for this beautiful world in which we have been blessed to be born.
History: Rumi's Caravan was first assembled in Sebastopol, CA in 2000 as a vehicle to convey our love of the oral tradition of poetry. It is our experience that when poetry – learned by heart and embodied – is spoken, it carries something of Soul with it and is, at once, more apprehensible and more meaningful to the listener than poetry read from a page. The original intention was three-fold:
• To support local community benefit organizations
• To build community
• To help restore the oral tradition of poetry, to inspire audiences with a new imagination of the possible.
Ever since, the Caravan has delighted audiences at our annual signature event in Sonoma County combining music, poetry and festivity. Critics have called us "the premier poetry event of the year for the North Bay."
The Caravan is both an event and a performance company. In addition to the annual event in Sonoma County, the Caravan has performed in Oakland, Gualala, Chico, Dunsmuir, and Redding/Mt. Shasta. All proceeds from our performances go to support local community organizations such as the Climate Center, the Siskiyou County Public Library, the Gualala Arts Council, the Ceres Community Project, Youth Speaks, the Middle East Children's Alliance and others. Perhaps more importantly, Rumi's Caravan has been part of a growing international renaissance of interest in poetry and story learned and shared by heart. In this small way we hope to contribute to the restoration of the wholeness of the world