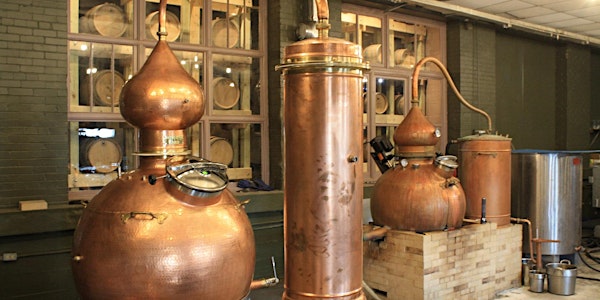 Rum School: Maggie's Farm Distillery Tour, Tasting, & Custom Tasting Glass
Location
Maggie's Farm Rum (Allegheny Distilling)
3212A Smallman St
Pittsburgh, PA 15201
Description
Join us (almost) every Saturday afternoon as we walk you through the history of rum and rum production methods and how they vary throughout the world. This will be followed by our own specific processes with an upfront look through fermentation and distillation, and a tasting of the rums and rum liqueurs that we make. The tour will run approximately 60-90 minutes, including the tasting of about six different rums and rum liqueurs at the end. Then, receive a custom-branded Maggie's Farm tasting glass as a souvenir (a $10 value).
(Please note that if a date is not showing as available this is due to an event being worked on- or off-site by tour guide personnel and no tours are available.)
At 3pm tour attendees will be called to follow your guide through the double doors back to the production floor. If you want to arrive early, please feel free to grab a cocktail. You'll be permitted to bring it along on the tour with you.