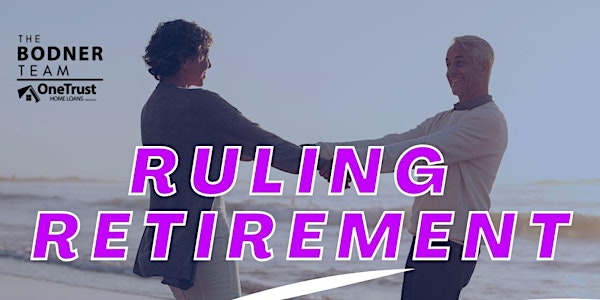 Ruling Your Retirement - Live for Today, Plan for Tomorrow
Are you still making mortgage payments? If so, may I respectfully ask, "Why?" If you did not have to make a mortgage payment would you?
About this event
Are you prepared for the uncertainty of life as we age? Life happens, I get that all too well; however, the events over the last 2.5 years have disrupted the retirement plans of millions of Americans, and maybe yours as well. Many people find that they are using investment funds from their portfolio or retirement assets to make mortgage payments which are dangerous, especially when the market is down.
We have access to products that can increase your cash flow, decrease income taxes, and make your money last longer! Financial planners have recently discovered that we have a perfect solution to protect retirement assets and fill gaps in income shortfall in retirement!
Join us on Tuesday, November 8th from 4-5pm as we touch on ways you can protect yourself from the storm and improve your cash flow, pay less in income taxes and Rule your Retirement!
After you register, we will e-mail you the zoom link for the event. Thank you.
Gabe and The Bodner Team!