Description
WinCon is a regional conference for RUF chapters from IL, IN, KY, MO, OH and WI. Join other students at Brown County State Park for worship, teaching & seminars, beautiful scenery, and fun activities.
PLEASE REGISTER by Feb 15th (11:59pm - EST).
We will accept registrations after Feb 15, but we may not be able to ensure a bed. You can, however, bring a sleeping bag and we will do our best to make accommodations.
Registration: (please read carefully)
Everyone MUST register.
You register by selecting a ticket, and then you must purchase that ticket.
If you are in need of a scholarship, talk to your campus minister, and they will provide you with a scholarship code. Enter that code during your registration.
Pay with a credit card online, or by check/cash at the door.
If you are paying by check/cash: choose "Other Payment Options", then "Pay Offline." Complete your registration, then bring your payment with you to WinCon, and hand it in at check-in.
Note: The day of the conference, arrive between 6-9pm for check-in. (A bonfire will be happening from 8-9pm; the first Large Group will begin at 9:30pm)

Cancellation and Refunds
If you must cancel your registration, and you do so by Feb 18th, you will receive a refund. Cancellations and refunds after Feb 18th are not allowed, but another student may take your place.
Housing
Housing is at the Abe Martin Lodge. Room details TBD.
Men will be in cabins; women will be in the main lodge.
Meals
Dining will be at the main lodge. Feel free to bring your own snacks and share with others! Meals included for WinCon begin with Saturday's breakfast and conclude with Sunday's breakfast. Please take care of your own dinner on Friday evening.
If you have dietary restrictions or special needs, please make them known during your registration. We will try to find a way to accommodate your dietary needs.
Recreation and Free Time
Brown County State Park is Indiana's largest park with Abe Martin Lodge nestled within its hills.
Indoors: the Lodge has (1) an Aquatic Center featuring a zero entry pool, water slide, water volleyball and basketball, and a whirlpool with a waterfall, (2) a game room including ping pong and air hockey, (3) lounge areas.
Outdoors: go for an outdoor hike, or you can drive over to the nearby town of Nashville and visit its many shops, crafts, and attractions.
Study: if you need to hit the books, the Lodge also provides internet access and complimentary coffee.
Dance: there will be an 80s themed dance party on Saturday evening.
What to Bring
1. Clothing - dress warm, especially if you plan to go outside the lodge. Bring swimwear if you plan on using the Aquatics Center. Also consider sleep, campfire, hike, and dance party when choosing your attire.
2. Sleep - there will be bedding and towels for most. However, it would be wise to pack a sleeping bag and towel.
3. Toiletries
4. Bible, books, board games, snacks. Wifi is available for your devices.
5. Meds - if you require any refrigeration of medicine, please advise your campus minister.
WinCon 2018 Topic: Hard Sayings of Jesus
Speaker: Rev. Robert Cunningham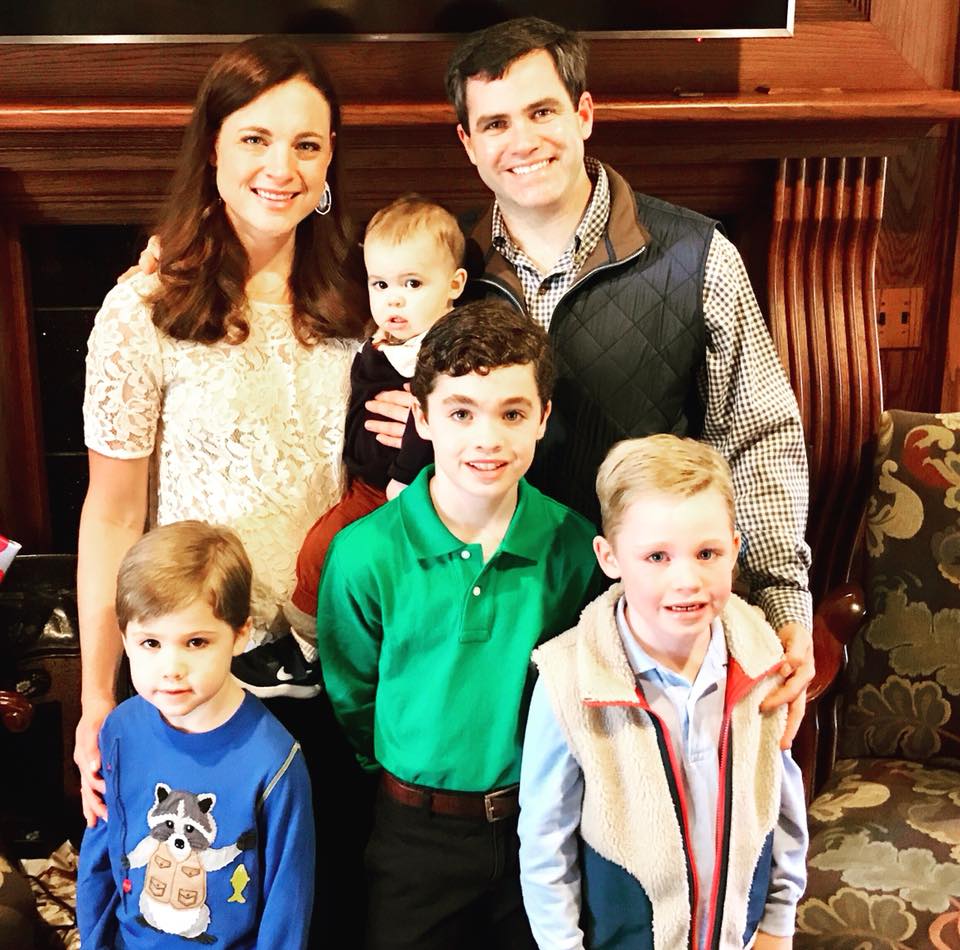 Robert was born and raised in Lexington, KY. As a child, he received the basics of the Christian faith from his family and church, but it was through the ministry of Young Life that he first embraced the gospel of Jesus Christ.
After graduating from Covenant Seminary in 2006 with a Masters in Divinity, he was called back to Lexington to serve as the Director of Student Ministries of TCPC. He was ordained as a minister of the PCA in 2008, called as an associate pastor in 2011, and then called as the senior pastor of TCPC in January of 2012.
Robert and Abby have four sons - Holt, Charlie, Owen, and Henry, and these boys are his delight. Outside of family and ministry, his joys are reading, fly-fishing, golf, and passionately (verging on idolatrously) supporting University of Kentucky Athletics. He is humbled, honored, and happy to serve as a minister in the city and state he loves so much, and dreams of a lifetime devoted to the glory of Christ and the good of the Bluegrass.
Questions - talk to your campus minister