Join us as we ruck to raise awareness and support for Veteran suicide prevention.
About this event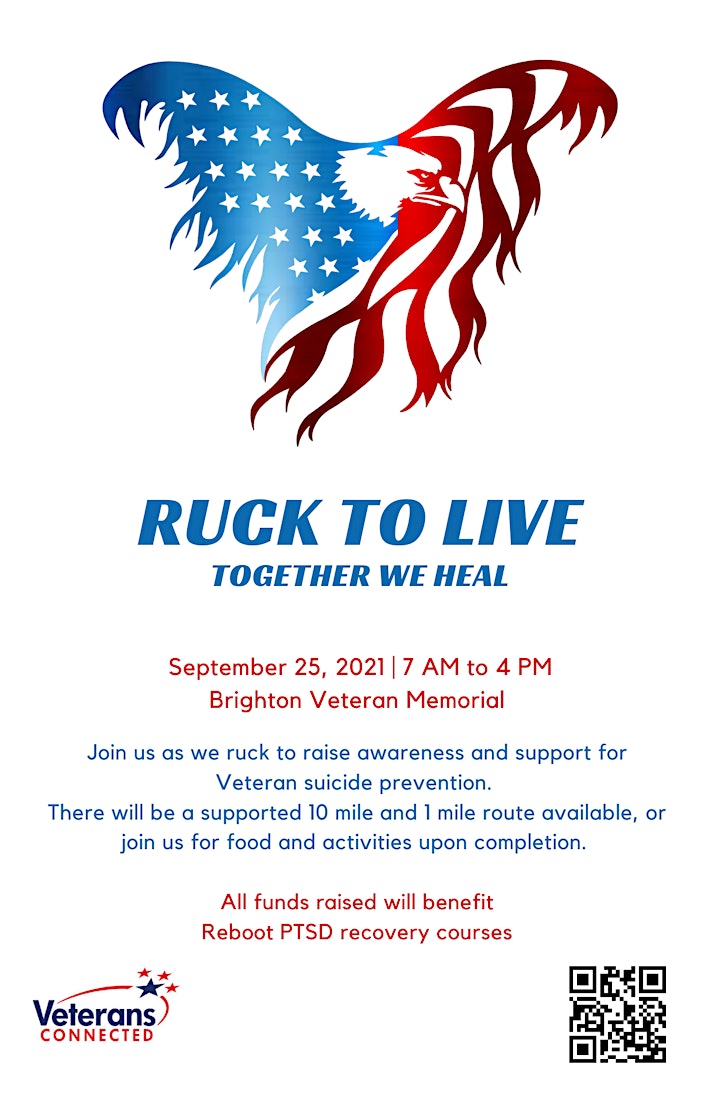 There will be a supported 10 mile and 1 mile route available, or join us for food and activities upon completion.
All funds raised will benefit Reboot Recovery courses. Reboot Recovery helps First Responders and Combat Veterans heal from PTSD.
There will be an outreach event directly after the March has concluded. This will include Veteran specific resource and support tables, live music, and support networking. Follow the Facebook event page for updates and more information on the outreach portion.
10 mile route registration fee is $22.00
Registration fee represents the 22 Veterans we lose to suicide each day.
1 mile route is open donation. This is a great family route!
*1 mile donations will be accepted at event in person.
*Food will be available to march participants first.