Sales Have Ended
Ticket sales have ended
"Hey bro! Thanks for drinking my beer, sis" - Q
Sales Have Ended
Ticket sales have ended
"Hey bro! Thanks for drinking my beer, sis" - Q
About this Event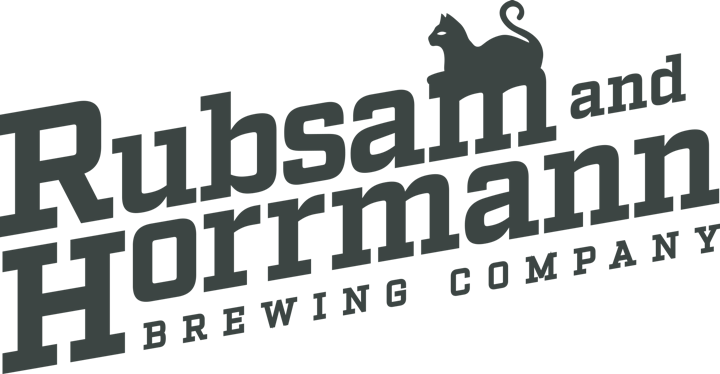 Join "Q" of The Tenderloins and Impractical Jokers for the launch of: RUBSAM & HORRMANN BREWING COMPANY as your bartender!
September 21, 2019
$25 per person includes unlimited R & H Beer inside the tap room*
Tap Room @ Flagship Brewing Company, 40 Minthorne Street, Staten Island, NY 10301
LIMITED timed tickets to try some brews and hang with Q.
12:00pm to 1:25pm
1:30 to 2:55pm
3:00pm to 4:25pm
4:30pm to 5:55pm
6:00pm to 7:25pm
Special guest bar tender appearances, limited edition merch & fun giveaways!
*MUST BE 21 YEARS OF AGE OR OLDER WITH VALID ID TO ENTER. PERSONS UNDER 21 NOT PERMITTED*
Can't drink the beer? Wear the gear! We got merch for you here!
Own, manage or buy for a bar or restaurant in NY? Fill out this form for an industry pass! Industry Pass
About Rubsam & Horrmann Brewing Company:
Founded by two German dudes in 1888, Rubsam & Horrmann Brewing Company was a part of the booming brewing industry in the Stapleton area of Staten Island through the turn of the century. Rubsam & Horrmann went on to manufacture "near beer" during prohibition, and returned back to brewing premium brewskies in 1933 until shuttering the doors in 1963.
A faded Staten Island legend rises anew!
Brian "Q" Quinn is resurrecting Rubsam & Horrmann Brewing Company from the dead by introducing three signature brews at the September 21, 2019 launch party.
R&H Pilsner: Crisp, clean and clear. This pilsner is hop forward; highlighting herbal and citrus varietals on the nose and finishing with a grainy sweetness to balance this sessionable, bright pilsner. Perfect for enjoying while talking smack to your dopey friends.
R&H IPA: Old world meets West Coast (of Staten Island). This serenely balanced IPA takes American and experimental hops and pairs them with English and German malts for a tangy, tropical, biscuity mouth bomb. Is there anything better than a good mouth bomb?
R&H Amber: Decadent malt accentuated with rich tones of toasty toffee and sweet caramel. Finished with delicate Northwest hops for a crushable ruby red finish. If anybody asks what you're drinking, just repeat all that guff with the malt and toffee and the caramel. You'll look like you know what you're doing in life.