About this Event
If you love 80's music this is the band for you. They are interactive, get the audience involved and can keep the party wang chunging all night long! ...They create the biggest dance party imaginable. The character-based band has PeeWee Herman, The Karate Kid, and Star Bright all on lead vocals. The video screen behind them keeps that MTV vibe going through the over two-hour performance.
Band Members
Pee Widdy- vocals, bicycles, keytar; Johnny Lawrence- vocals, cowbell, crane kicks; Star Brite- vocals, optimism; Edward Van Scissorhands- keys, hedges; Scott "Team Wolf" Howard- Bass, car surfing; Robo Chops- Guitars, misc prime directives; Super Stario- drums, donkey kong; "Bill" the Transformer- Guitars, safe driving instruction
GET TICKETS TO SEE RUBIKS GROOVE WITH NEON QUEEN LIVE AT SONGBIRDS SOUTH!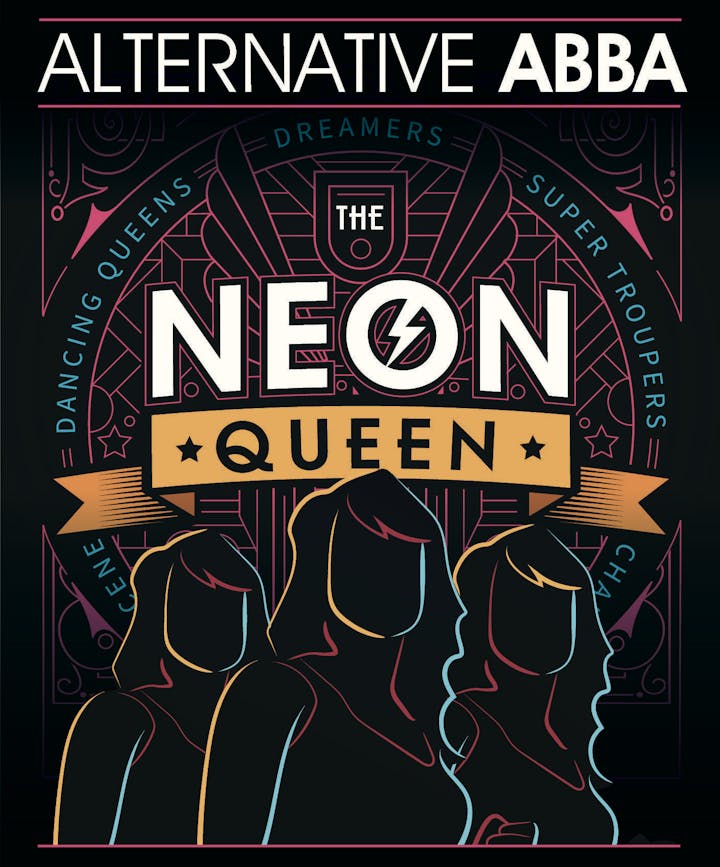 Imagine a retro future full of bright lights, 80s synth beats, modern pop mashups, soaring female fronted vocals and the incredible songs of ABBA. The Neon Queen will take you there!
Our high-energy shows invite the audience to dance and sing along to some of the greatest pop songs of all time reinvented for a new age.
The Neon Queen are your alternative ABBA.
TNQ's version of "Mamma Mia" is available on most digital services like Spotify, Apple Music, Tidal, Amazon Music and iTunes.