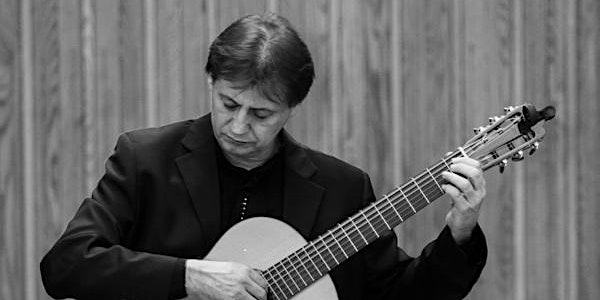 Ruben Gonzales at Burnt Bridge Cellars
When and where
Location
Burnt Bridge Cellars 1500 Broadway St, Vancouver, WA 98663 Vanvouver, Washington 98663
Description
Ruben Gonzalez Avila was born in Holguin, Cuba, is a graduate of the Superior Institute of Art in Havana, where he received a Bachelorof Science degree in music with a specialty in classical guitar. Their teachers were Alina Quesada, Ephraim Amador and Aldo Rodriguez. Received master classes of the maestro Leo Brouwer
Is the Director General of the National Competition and International Guitar Festival of Santo Domingo
Mr. Gonzalez has played in important concert halls and theaters in several countries of the world, such as the Hall W.Lutoslawski of Warsaw, Teresa Carreño Theater of Venezuela, Carlos Piantini Hall of the National Theater of SantoDomingo, Teatro Nacional de Cuba, Ingalls Recital Hall of the New Jersey City University, The Henegar Center for the Arts. Melbourne, Marylhurst University Portland Oregon, Settlemant Music School Mary Louis Curtis, invited by the Philadelphia Classical Guitar Society in its 40th anniversary, the Municipal Theater of Talca, Chile, Costa Rica University among others.


Currently, he is a professor in the National Conservatory of Music of Santo Domingo, Dominican Republic, and Directorof the Academy of Music "Ethos".