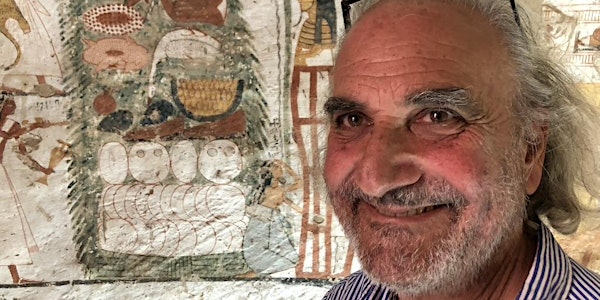 Rubel's Bread History Seminar #38: 19th Century American Bread Recipes
Recipes!, recipes, and more recipes! Join me in a search for insights through a detailed look at 19th century American bread recipes.
Refund Policy
Contact the organizer to request a refund.
Eventbrite's fee is nonrefundable.
About this event
Thursday, Decmeber 15, 2022: 9:00 a.m. Pacific is 12 noon in New York, 1:00 p.m. in Rio, 5:00 p.m. in London, 6:00 p.m. in Belgium, 6:00 p.m. Luxor, and 10:30 p.m. in Bangalore.
The Bread History and Practice (https://www.facebook.com/groups/breadhistory) talks by William Rubel are co-sponsored by Cultures.Group (https://Cultures.Group) . William is participating in the upcoming Salt and ceremony events with Rising Salt: Baking Powder in America on December 4 to 12.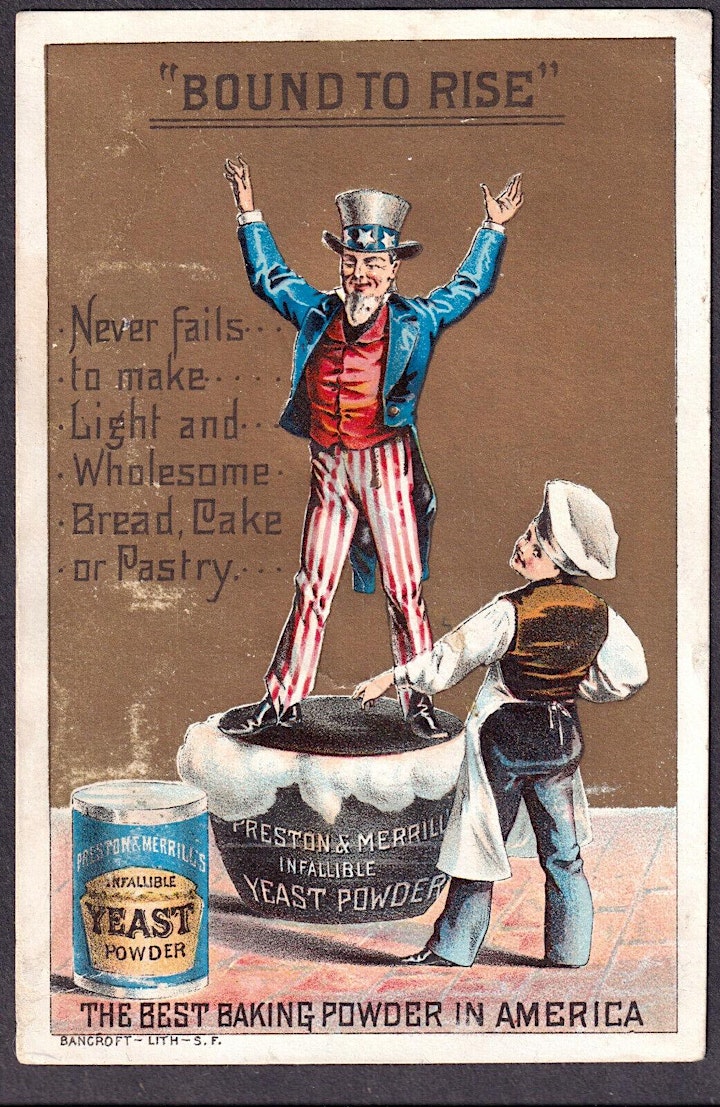 Baking powder breads are ony one of many styles of 19th century bread that have been dropped from the American bread repetoire. This is just one of many truly delicious American breads that have fallen out of favor and deserve a fresh look. Baking powder breads have a cake-like texture similar to a classic English-style French bread. Easy to see why people liked it.
Dear Friends --
This seminar is recipe recipe recipe! No general talk. I will be working from 19th century American bread recipes lookat at the details. It is said the Devil is in the details. In my experinece insights are in the details.
Please join me in the recipe-by-recipe exploration of America's most dynamic bread century. This is the century in which the Old Ways gave way to multiple innovations. This is the century when American breads diverged from breads in Europe. By the 1880s, major American cookbooks could report that while bread is made with flour, water, a leavening agent, and salt, in America, breads also include sugar and fat, "by custom."
I will post about a week in advance a number of recipes that I will be discussing. I hope that each of you can come to the seminar with a bread in hand. Experiencing the taste and texture of historic recipes can help us undertand what the might mean.
I am finding that my own bread repetoir is expanding as I test reicpes. There are some fabulous breads that have been lost.
19th Century America was hostile to sourness in bread so, no,, there is no place for your sourdough starter! However, there is a place for home yeast nutriant systems, whicih I will share with you in time for you to make one. These home grown yeasts (you start with yeast from the brewer or for us yeast from a packet) did become sour. A common use for soda in 19th century kitchens was to add soda to bread doughs that exhibited even a whif of sour after being fermented with a homemade yeast.
The 19th century bread dream was very different from what many of our bread dreams are today. This seminar looks at what the 19th century bread dreams were, and what they mean in the context of American breads of the 20th century, and where they fit into the global history of bread.
I look forward to seeing you on December 15.
William
Who is this Seminar/Workshop for?
This Thursday Seminar/Workshop is for culinary historians, reenactors, anyone interested in food, bread, and culture. If you don't know much (or anything) about culinary history and the history of bread, but would like to learn, then this is also the right event for you.
Who is this not for?
This is not a baking class in the sense that this is not a class for learning how to make bread. We do make a bread dough during the Seminar, but I do not offer much guidance on actual technique, unless it is a technique, like kneading bread with our feet, or baking a bread around a hot rock, that is no longer practiced.
Who leads the Seminar/Workshop?
Most of the Seminars are organized and lead by William Rubel, an independent scholar with a specialty in bread history. There are occasionally guest speakers.
How often are there Seminars?
The Seminars were weekly during the height of the coronavirus lockdown. They are now organized into sessions of four to six seminars spaced at bi-weekly intervals.
How long is the Seminar/Workshop?
Plan on 1 1/2 hours. It will never be longer, but could be shorter depending on the week's topic.
How do we share what our bread turns out like, and how do we continue the discussions started in the seminar?
Discussions begun in the Eventbrite event continue at my Facebook Group, Bread History and Practice. If you are not already a member, I invite you to join.
Will I be able to meet others with my interests? Or, more to the point, can I network?
I keep the Zoom room open for 30 minutes after the program is over so you can speak with me directly. If there is interest, we can open break out rooms after the main talk. These are open to amateurs and specialists alike. One of the rooms is for bakers professional while the other is for millers, reenactors, museum people, and culinary historians. These rooms are where you can ask questions and network.