Ørsted Fishinar Series: Angling for Pelagic Fish in the Near Offshore
Expert anglers and charter captains share their stories… targeting tuna, sharks, mahi and more.
About this Event
With offshore wind coming to the Northeast, new offshore fishing opportunities are on the horizon. Studies have shown that the Block Island Wind Farm (BIWF), has had an artificial reef effect, acting as a new habitat, creating sea life and fishing opportunities for the fish we love to catch and eat. New offshore wind farms planned for the New England Wind Energy Area are expected to have the same effect which presents a unique opportunity for recreational fishing.
Join us and listen to the personal stories and fishing philosophies of expert anglers and charter captains with strategies and tactics for catching shark, tuna, mahi and more.
Learn about the importance of research and monitoring plans for each wind farm to make sure we are not damaging but enhancing fishing opportunities, how we need to encourage access and just how easy it is to provide developers with valuable input.
Ørsted, owner of the BIWF and five other wind farms off the east coast, is sponsoring the Fishinar Series (a webinar series focused on fishing) to encourage angler input into offshore wind farm plans.
MEET THE PANELISTS :
Capt. Charlie Donilon, Snappa Charters, Pt. Judith, RI
Capt. Charlie Donilon is an industry innovator. He was the first charter captain in the northeast to have a shark diving cage in the 70's, one of the first to start tagging rather than taking sharks, the first to run a mate school and the first to have an all-female crew of oceanographers, environmental and fisheries graduates. He not only is a shark expert, but has caught his share of tuna, striped bass and a variety of ground fish in and around Block Island, Cox Ledge and along the coastal shore off South County beaches to Newport.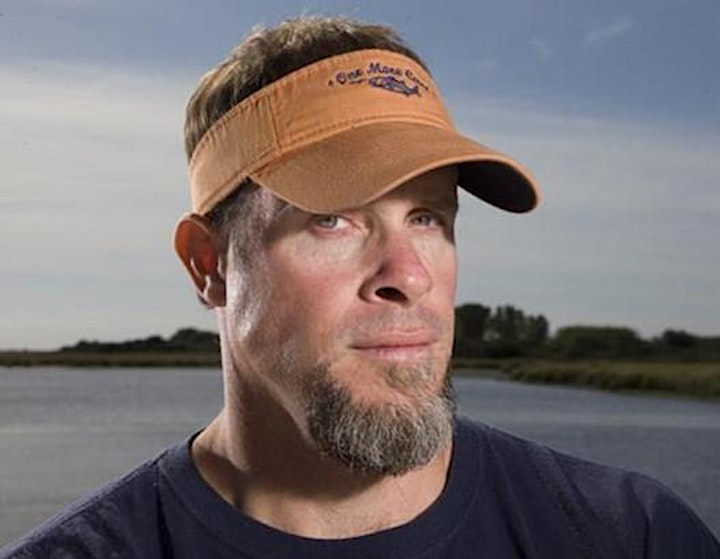 Capt. John McMurray, One More Cast Charters, Oceanside, NY
Capt. John McMurray is a near offshore pelagic fishing expert that focuses on light tackle fishing for bluefin and yellowfin tuna, mahi, striped bass, false albacore and bonito. The fish anglers love to catch (and eat for the most part). Capt. McMurray said, "We focus on light-tackle experiences. No bait fish, not trolling." He is president of the American Saltwater Guides Association and member of the Atlantic States Marine Fisheries Commission. He is an advocate for fish and fishermen and an outstanding fishing writer and speaker. He offers anglers wanting to get into near offshore fishing practical advice and can't wait for offshore wind to come to his area; and believes the artificial reef effect will create habitat and fish for anglers.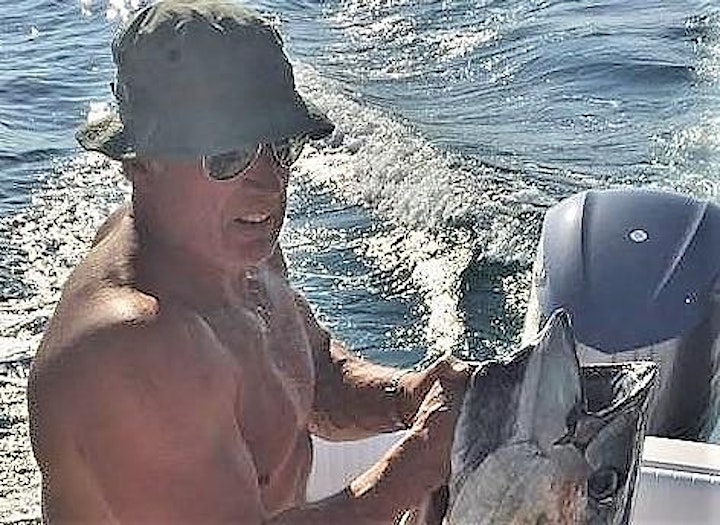 Richard (Dick) Pastore, pelagic expert, fish advocate, active RISAA member
Richard (Dick) Pastore is an offshore fishing expert that brings dedication and intensity to his fishing. He loves to target bluefin and yellowfin tuna, sharks, mahi, false albacore and bonito. He has been an active RI Saltwater Anglers Association member for years and is an active constitutor to their fishing blog. He is a member of the RI DEM Shellfish Advisory Panel with a special interest in aquaculture. Richard is a well-respected private angler and engineer.
Additional fishing/offshore wind farm information
Fish abundance in wind farms in Europe
So far offshore wind farms have had a positive impact on the abundance of finfish within their boundaries compared to control areas outside the windfarms. In March 2019, a peer-reviewed study titled, "Meta-analysis of fish abundance at offshore wind farms," was published in Fisheries Science & Aquaculture magazine. The study utilizes a meta-analysis of studies that have examined the abundance of finfish inside European wind farms compared to nearby reference sites development. All studies analyzed were peer reviewed, 100's of studies were culled out of the analysis as they did not meet rigid study criteria. The study concluded that "The overall effect was positive and significantly different from zero, indicating a greater abundance of fish inside of wind farms" for both soft-bottom and complex-bottom fish species.
Offshore Wind Energy Lease Area Maps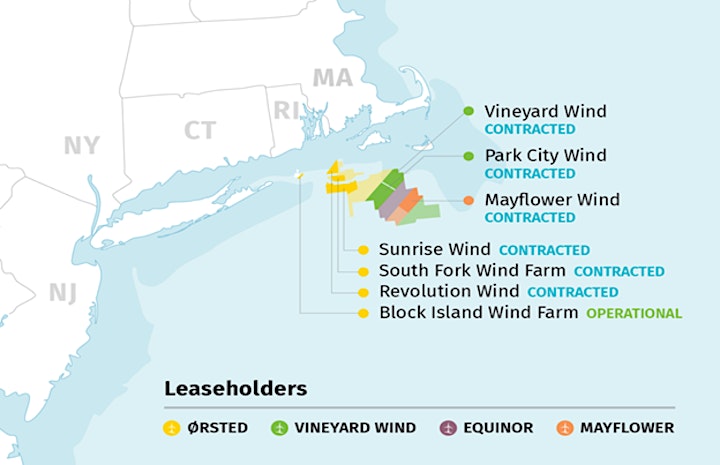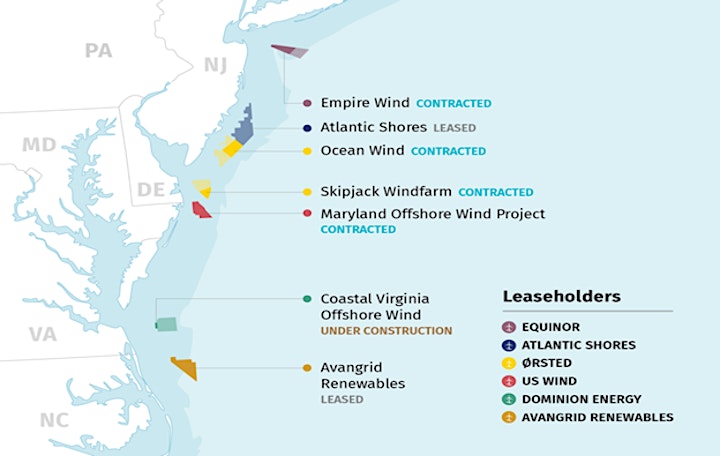 Fisheries Research Broadens in Wind Farm Area
This article is about state and federal governments, fishermen, science and wind farm developers working together to design a fisheries research and monitoring plan at and near the South Fork Wind Farm off Massachusetts and Rhode Island.
Background Video Links
Bureau of Ocean Energy Management (BOEM) research video
Block Island Wind Farm a Success
Another example of enhanced finfish in a wind farm is the Block Island Wind Farm. More than 50 scientists presented their research findings at the Southern New England Offshore Wind Energy Science Forum held December 2017. The Block Island Wind Farm (BIWF), the first ocean wind farm in America, has had no discernable adverse effects on the environment, fish, mammals, birds and people, This finding still holds up today in 2020 as some of the studies have been ongoing.
Recreational fishing at the BIWF has been good, perhaps a bit better, even though fishing activity in the area has increased 200 percent by recreational anglers as it is now a destination spot for local and visiting anglers. At the Block Island Wind Farm there are gillnets set right up to the turbines, commercial fishermen trawl along the side of the wind farm and recreational anglers fish right up to the pylons. Just how fishing in windfarms should be.
Moving forward, Ørsted is committed to conducting a variety of monitoring studies to understand the potential impacts of offshore wind development on marine mammals, birds and bats, and changes to the benthic habitat and community structure.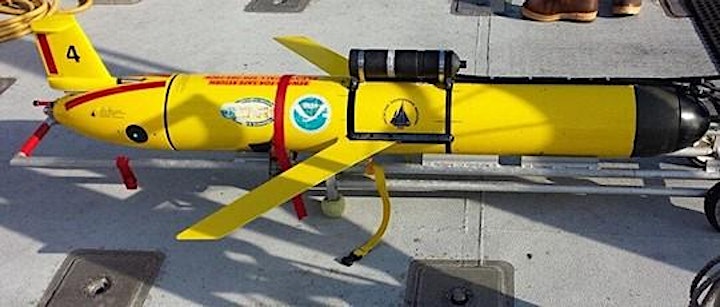 Underwater glider used in cod and a highly migratory species studies can track fish tagged with transmitters in real time. (Photo: Christopher McGuire/The Nature Conservancy).
Angler input sought on wind farm fishing
Ørsted, owner of six east coast wind farms, has developed an online survey to identify angler attitudes toward offshore wind, who fishes near our wind farms and what they fish for in wind farm areas. The survey takes five minutes and ends with an offer to be updated on a regular basis about wind farm activity and news.
Ross Pearsall, Ørsted Fisheries Stakeholder Relations Manager, said "The survey is one way we can continue to garner input from anglers, commercial fishermen and the for-hire industry even as America pulls through the worst of the COVID-19 pandemic."
Ørsted projects include Block Island Wind Farm, South Fork Wind, Revolution Wind and Sunrise Wind off Rhode Island and Massachusetts as well as Ocean Wind off New Jersey and the Skipjack Wind Farm off Delaware.
To take the survey visit here.
For information visit Ørsted at https://us.orsted.com or email Ross Pearsall at ROSPE@orsted.com.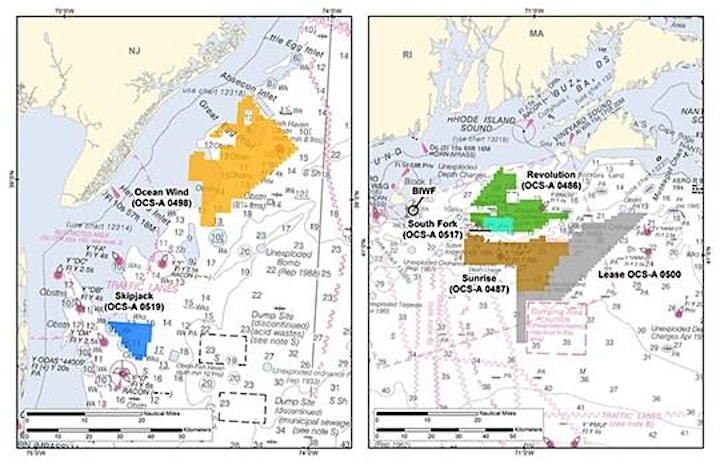 For additional information on the event, please contact Capt. Dave Monti at dmontfish@verion.net or 401.480.3444