Description
Come and meet cutting-edge startups, drivers of innovation using Blockchain technologies.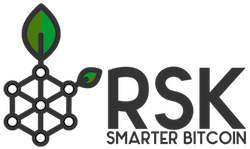 The Co-founders of RSK Labs are coming to Asia to present their smart contract sidechain. RSK is the first open-source smart contract platform with a 2-way peg to Bitcoin that also rewards the Bitcoin miners via merge-mining, allowing them to actively participate in the Smart Contract revolution. RSK goal is to add value and functionality to the Bitcoin ecosystem by enabling smart-contracts, near instant payments and higher-scalability.
Diego Gutiérrez Zaldívar will share RSK's vision of the Internet of Value and how decentralized blockchains with smart contract capabilities will transform our financial system and society as a whole by enabling global financial
inclusion, new democratic political systems and the Internet of Things.
________
EthicHub is a platform that unilaterally grants access to international financial markets specifically to those who are currently excluded. It connects prospective investors to a wide variety of projects such as small-scale agricultural producers. This lending structure allows for lenders to gain access to a plethora of low-risk projects while significantly reducing costs for borrowers through Ethereum transferrable assets.
Jori Armbruster is the Co-Founder and CEO of EthicHub, who aims to disrupt the current financial lending system by creating a fair global crowd lending system. He has a background in Entrepreneurship with experience in sales, HR, and M&A to name a few.
________
Bundle Network is an online platform connected to various exchanges, enabling users to purchase and sell multiple digital-assets within seconds of execution through one account and one click, at the best price possible either in bundles, or individually. It will also serve as an online meeting point for digital assets investors to share and discuss topics related to trading.
https://www.bundle.network

After graduating from Bilkent University Political Science department, Serhat Aydın worked as a content editor for ChemOrbis Electronic Marketplace.
He spent seven years at Frito-Lay & PepsiCo family at different levels up to the accounting maIndorse is a revolutionary platform using new models of tokenization and decentralization to change the shape of professional social networking. Unlike traditional platforms, Indorse aims to give back ownership of the data to the user, and allow them to profit from sharing their skills and activities on the platform. Indorse uses internal reward system to incentivize users to add their skills / accomplishments and Indorse those of others.
________


Gaurang Torvekar is the Co-Founder and CEO of Indorse, a Social Network for Professionals, completely on the blockchain. He has been working in the Blockchain space from more than 2.5 years, and this is his second company in the space. He has applied Smart Contracts in various different areas, right from his own Prenup on the blockchain to the issuing of Digital Diplomas on the blockchain.
________
Rune is the project's champion and founder of COSS.IO a Singapore based cryptocurrency exchange. He is a business and start-ups consultant, entrepreneur and public speaker, who founded and co-founded multiple Internet companies throughout his career, which includes an 18-year experience in the top field leadership in collaboration with the multinational teams. Rune's expertise lies in the field of the New Marketing Strategies, sales and marketing. Rune professionally assists businesses in developing business plans, in applying market strategies, incorporation and licensing. He is Norwegian born but have spent the past 10 years in Asia where he currently work and lives.