Sales Have Ended
Ticket sales have ended
Ticket sales have ended for this REN Event. Should you be new to the Reactor Educator Network, simply sign up at bit.ly/renmember to receive future invitations.
Sales Have Ended
Ticket sales have ended
Ticket sales have ended for this REN Event. Should you be new to the Reactor Educator Network, simply sign up at bit.ly/renmember to receive future invitations.
Description
The Reactor Startup Immersion for Educators (RSIE) is a first-of-its-kind programme designed for youth educators age 35 and below to allow them to step out of their comfort zone and experience what it's like to work in the Singapore start-up and tech scene. The RSIE consists of 2 parts, the RSIE Internship and the RSIE Symposium, and is specially designed for educators who are;-
Subject heads and/or teachers-in-charge of Entrepreneurship & Innovation (E&I) programmes and/or co-curricular activities, and

Education & Career Guidance (ECG) co-ordinators and counselors, and

Educators/teachers who want to introduce 21st Century Competencies (21CCs) into their scheme of work, and

Educators who seek to teach entrepreneurship, innovation, business and design.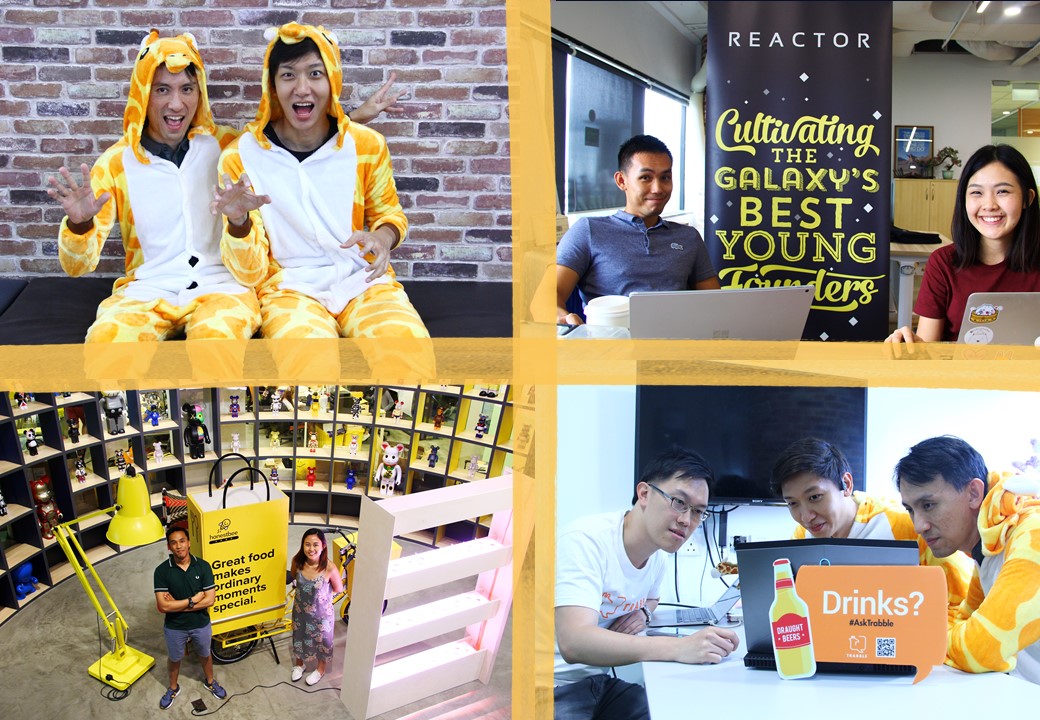 ABOUT THE RSIE SYMPOSIUM
The RSIE Symposium invites youth educators age 35 and below to:
- Hear from our RSIE Educator Interns on their takeaways and learning outcomes from interning in a tech startup over the June holidays.
- Attend a Fireside Chat with Startup Founders, and quiz them on their entrepreneurship journey.
- Join a Startup Learning Journey to Temasek Launchpad, and learn more about how they set up their brand new makerspae and co-working lab for student entrepreneurs.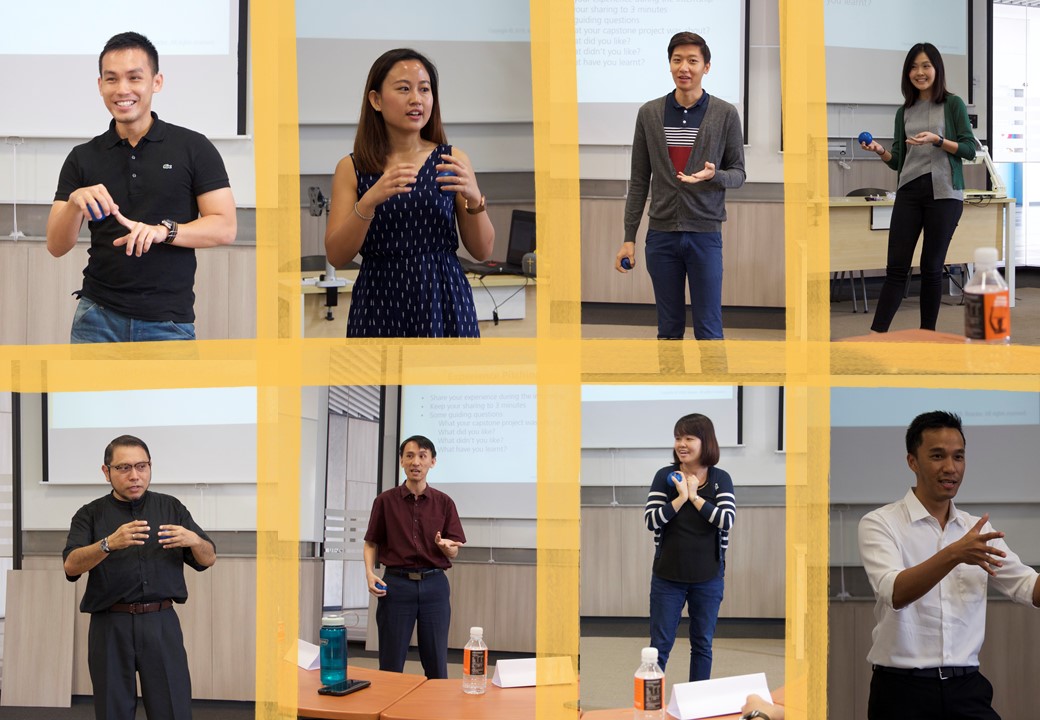 A) EDUCATOR INTERN PRESENTATIONS
Hear what our RSIE Educator Interns have to say about the Future of Work and Entrepreneurial Education (EntreEd) after their internship stints during the June holidays. A huge thanks to our host start-ups Trabble, Bantu.life, CognaLearn, TalentTribe Asia and Honestbee for making this RSIE Internship possible!
Here's a summary of What Happened at RSIE'18.
B) FIRESIDE CHAT WITH STARTUP FOUNDERS
Come hear the entrepreneurship journeys of the co-founders from our host startups. Quiz them on how they got started, how they worked around numerous obstacles, and how their teachers and CCAs helped developed entrepreneurial dare whilst they were still in school.
C) LEARNING JOURNEY TO TEMASEK LAUNCHPAD [Optional]
Temasek Launchpad is an innovative eco-system for developing successful innovators and entrepreneurs for the world. Come learn how Temasek Launchpad has put together their new makerspace and programmes to inspire creative thinking via real-world projects. Learn how they support their community with resources and tools to successfully bring their ideas to successful commercial fruition, be it a product, a service or a software application.
*Sign-ups for the Learning Journey are open via pre-registration, and limted to 40 educators due to space constraints. (Select the 'Symposium + Learning Journey' option under tickets.)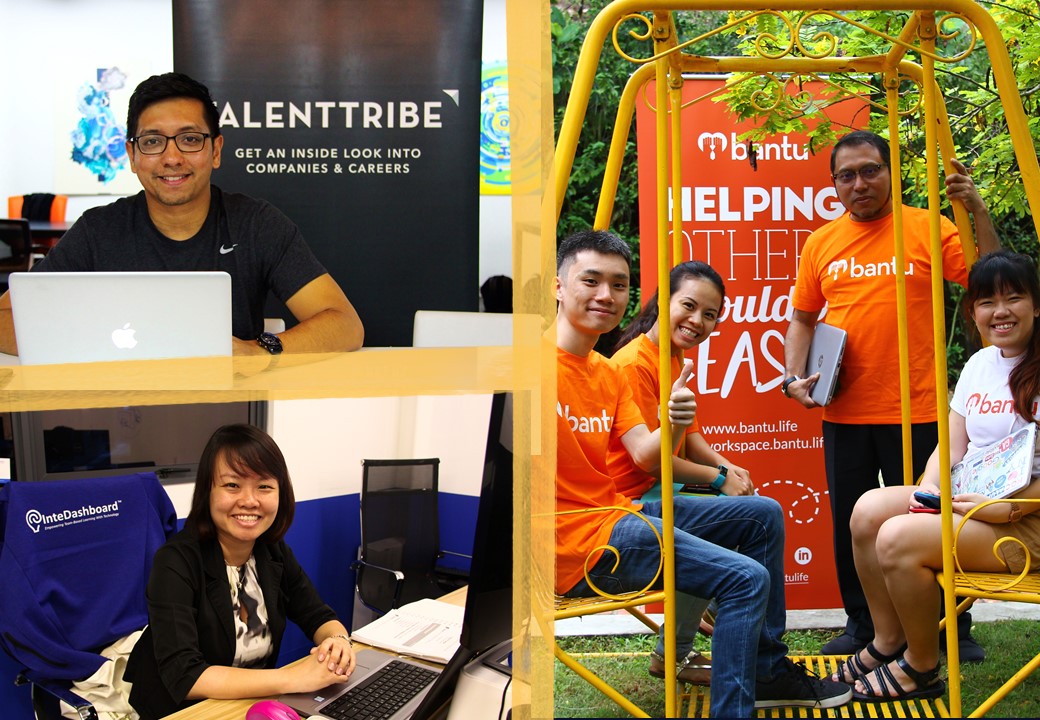 RSIE SYMPOSIUM + LEARNING JOURNEY SCHEDULE
For Symposium Only: 1pm to 5pm (Registration starts at 12.30pm)

For Learning Journey [Optional]: 5pm to 7pm
1230-1300 Registration + Networking
1300-1320 Reactor CEO Welcome Address
1320-1400 Fireside Chat
1400-1410 RSIE Video
1410-1415 Welcome GOH
1415-1425 GOH Address
1425-1430 Presentation of Token of Appreciation to GOH
1430-1510 Networking Tea Break
1510-1610 RSIE Educator Presentations
1610-1625 Certificate & Token of Appreciation Presentations
1625-1645 Closing
1645-1700 Networking
1700 - 1730 Introduction to Temasek Launchpad (Powerpoint presentation/Verbal Sharing)
1720 - 1800 Tour around LaunchPad (Startup Working Spaces, Facilities)
1800 - 1830 Informal Sharing by Startup Founders
1830 - 1900 Q&A
*Note that the learning journey has shifted forward from 5.30pm-7.30pm, to 5pm-7pm.
GETTING THERE

Here is a map of the campus, and directions to the Symposium venue at Temasek Launchpad, Block 30, #03-14.
The nearest Visitor Carparks are Carpark A and Carpark C.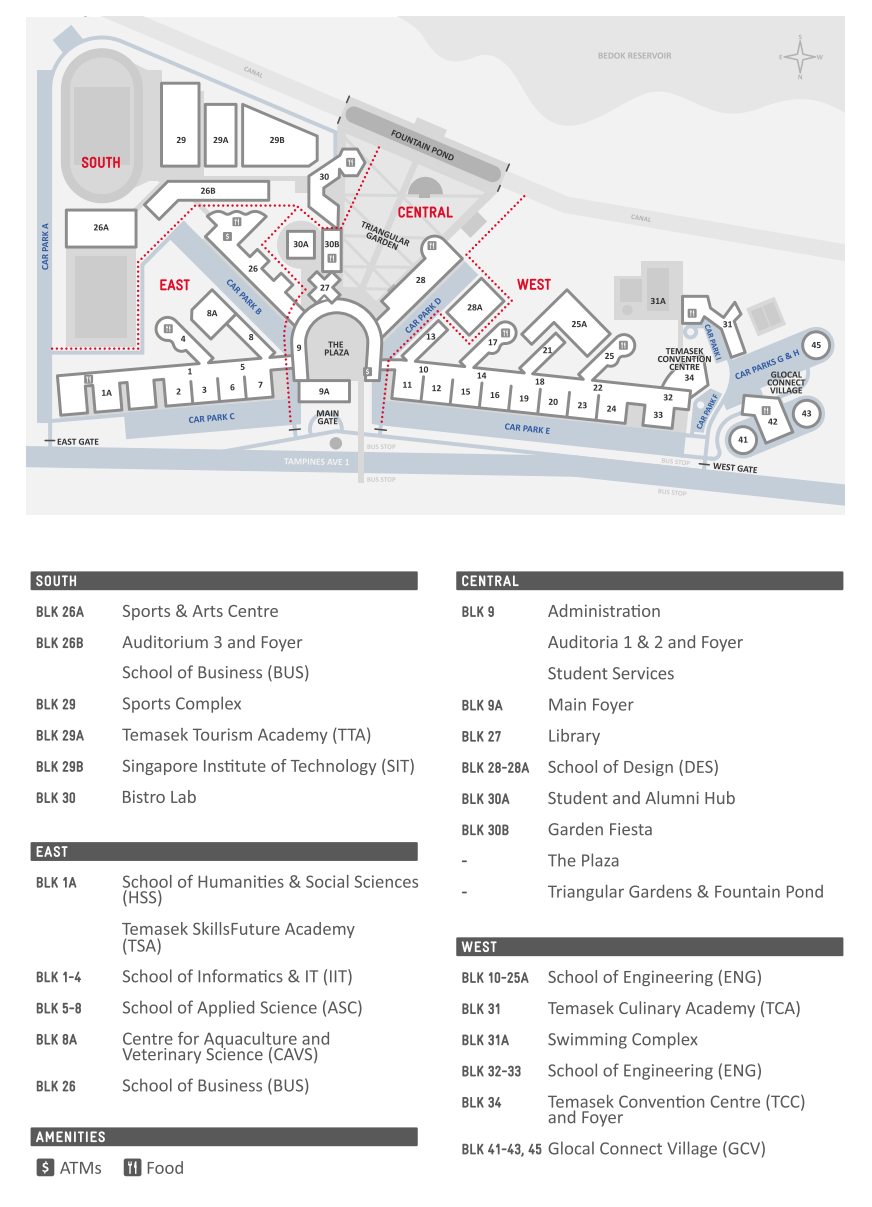 WHAT IS THE REACTOR EDUCATOR NETWORK (REN)?
The Reactor Educator Network (REN) is a professional development network for educators who teach entrepreneurship, innovation, business and design.
Our members meet up on a bi-monthly basis to share ideas and best practices as part of a community of practice. These 3-hour REN Meetups may include guest speakers, industry representatives from start-ups and SMEs, and/or learning journeys to places of interests.
During each session, participants will receive a plug & play REN Lesson Plan, that can be used or remixed for your own classes.
Find out more about REN HERE.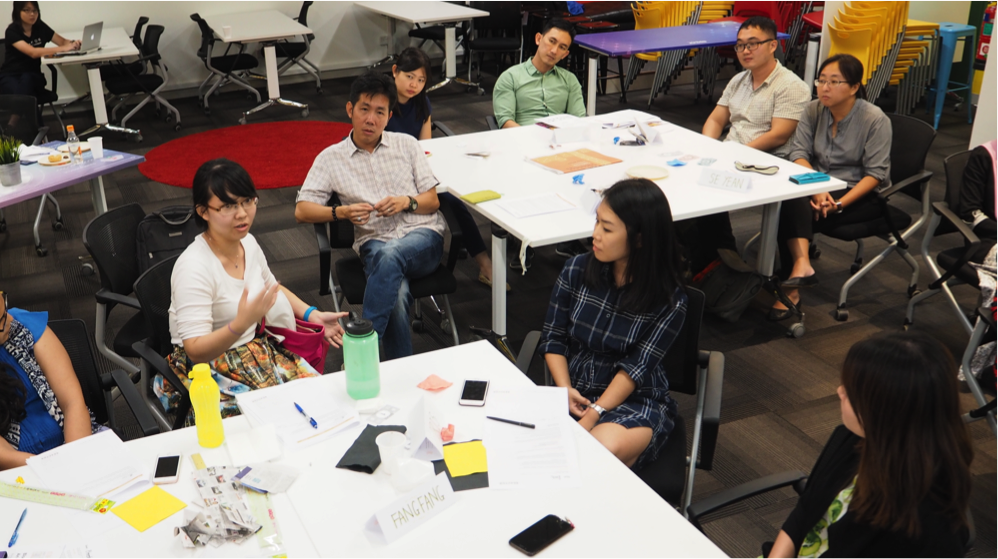 PARTICIPANTING SCHOOLS
Educators from the following schools have joined us at previous REN Meetups: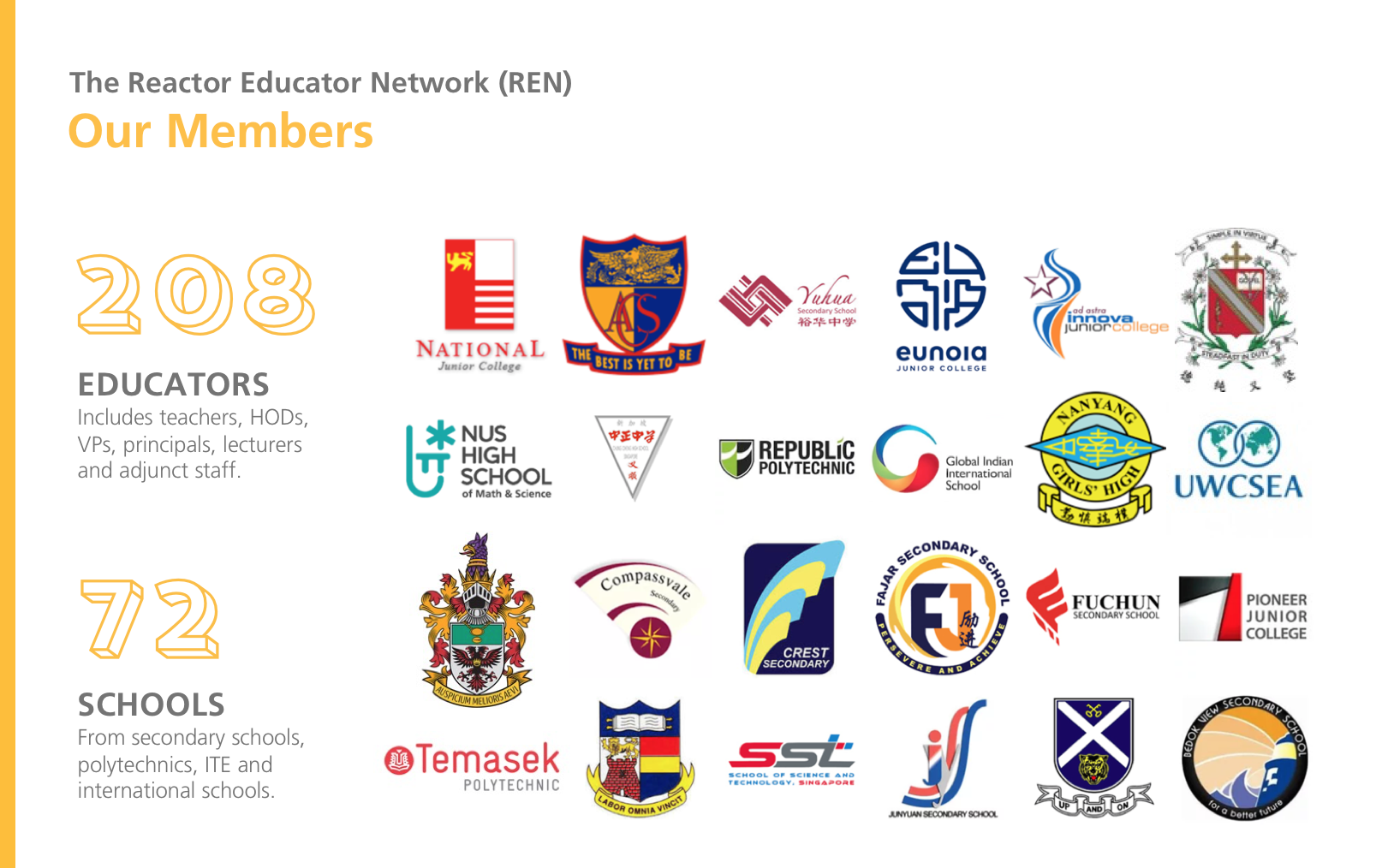 FREQUENTLY ASKED QUESTIONS (FAQs)
I'm unable to make it. Can I transfer my registration/ticket?
As seats are limited, it'll be best if you could transfer your ticket to a colleague. However, please drop us an email at elaine@reactor.sg to inform us.
Where can I contact the organizer with any questions?
If you've any questions or concerns, feel free to email us at elaine@reactor.sg or Call/Whatsapp +65 91371693
How can I get involved with REN?
We're so glad you asked! The idea for REN came about during one of the SGFutures events that was co-organized with National Youth Council (NYC), *SCAPE, and the Committee on the Future Economy (CFE). If you'd like to help with sponsoring a venue, proposing a topic for REN, or helping us with ideas on what educators want to learn about next, please do email us at elaine@reactor.sg.
How do I sign-up to become a member of REN?
Join us as an Associate or Professional member by clicking here: http://bit.ly/renmember.
Interested to run a REN Meetup for your colleagues, at your school?

Contact us at elaine@reactor.sg :)