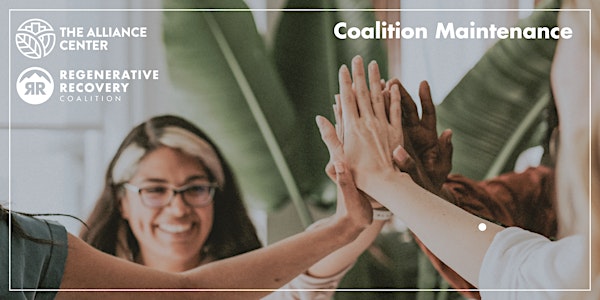 RRC Equity Session - Coalition Maintenance Among Disparate Stakeholders
Join us virtually September 21st from 9:30-11:00am for the sixth installment of the RRC EDI workshop series hosted by The Equity Project!
About this event
In this virtual workshop hosted by The Equity Project, participants will work within small groups to discuss real-life challenges that arise when working in multi-sector organizing. Participants will create solutions to addressing cultural differences, differing approaches to challenges, and how to maintain coalitions in light of people's distinct points of view.
This session is open to all Coalition members and their colleagues. If you would like to join the Regenerative Recovery Coalition, please fill out this form.
You do not have to have attended the previous sessions to join this workshop, but if you'd like to watch or revisit the sessions, you can find the recordings here.