RQI Northern California Conference on the Best Practices in the QFT

Friday, January 27, 2017 at 1:30 PM

-

Saturday, January 28, 2017 at 4:00 PM (PST)
Event Details
Over the last five years, more than 200,000 educators have implemented the Question Formulation Technique (QFT) in pre-K to higher education classrooms all around the world. The QFT offers a deceptively simple yet profoundly important pedagogical practice that results in students who are more curious and engaged, take greater ownership of their own education, and are learning more deeply than ever before.
The staff of the Right Question Institute (RQI), in partnership with the Santa Clara County Office of Education, will be coming to San Jose, California on January 27-28, 2017 to lead a Conference on Best Practices in the Question Formulation Technique.The conference offers an exciting opportunity to work closely with Dan Rothstein, one of the the co-creators of the QFT. Participants will get to explore the many ways the QFT is stimulating student curiosity, increasing student engagement, promoting deeper learning, and helping to build the democratic habit of mind of asking questions.
A Robust Resource with Many Applications: The Question Formulation Technique is an effective evidence-based resource. The QFT has been used by many teachers to enhance their implementation of the Common Core, Next Generation Science Standards, the C3 Framework for Social Studies, as well as project-based learning, personalized learning, and more. Many districts also greatly value the QFT because it supports teachers in meeting the criteria for demonstrating high level teaching as described in Danielson's Framework.
An Active Learning and Working Conference: Educators new to the QFT and experienced practitioners alike will gain new ideas and valuable resources in our day and a half long conference that they will be able to immediately apply and share with their students and colleagues. The conference offers a mix of large group and small group introductory and advanced sessions with an emphasis on hands-on, active learning experiences. Participants will be able to see how and why the QFT works, and learn about applications across grades and subject areas. There will also be an opportunity for participants to self-organize and create working groups on topics of most interest to them.
Educators as Innovators, Thinkers, and Leaders: We also see the conference as an opportunity to honor and celebrate your work and the work of educators who, on their own initiative and without any mandate or requirement, are using the QFT simply because it helps their students become more curious, creative, and fully engaged learners. This brings teachers great joy in teaching, something all teachers sorely deserve. Dan Rothstein, co-author with Luz Santana of Make Just One Change: Teach Students to Ask Their Own Questions, will also share some of the key lessons he has been learning from educators in the field in the five years since Harvard Education Press published their book.
"I learned exactly what the QFT is and why it works and why I should do it! I love that this technique will create a student who is a more independent thinker and doer, which is one of the key goals of education."
"I enjoyed the whole conference. Valuable/useful information, opportunities to discuss with peers, treated attendees as professionals, the "how" and the "why" effectively conveyed. Thank you!"  
-          2016 West Coast Conference participants

Conference Schedule
January 27th:
Registration 1:30 – 2:00pst
Conference 2:00 – 6:00pst
January 28th:
Check-in & Breakfast – 8:30 – 9:00pst
Conference 9:00 – 4:00pst

Breakfast and lunch provided on second day. Light refreshments, beverages, and coffee provided on both days. Food and beverage included in the registration fee.

A more detailed agenda will be available at a later date. Details will be provided at www.rightquestion.org and via email when available.
Cost
Early Bird Registration (through December 9th, 2016)
• Individual rate: $169 
• Group rate: $149/ person
Regular Registration (December 10th through January 13th, 2017):
• Individual rate: $209
• Group rate: $189/ person
Late Registration (January 14th through January 20th, 2017):
• Individual rate: $249
• Group rate: $229/ person
Group rates available for groups of 4 or more individuals from the same school, district, or organization making payment at the same time.
Payment Information
We have three options for payment: paying by credit card, paying by check, or paying by invoice. Please include attendee names on all checks and purchase orders.

If paying by credit card, full payment is due upon registration.
If paying by check, payment must be received within 30 days of registration.
If paying by invoice, you must supply a purchase order number within 30 days of registration. We cannot hold spaces without a purchase order.
Cancellation, Transferring Registration, and Waitlist Policy
Cancellation
To cancel your registration, contact us in writing before January 13th to receive a refund less a $25 cancellation fee. After January 13th, no refunds will be issued.
Transferring Registration
We will accommodate transfers whenever possible.
Waitlist
Space for this conference is limited. If the conference is closed, please contact RQI to be placed on a waitlist.

Hotel Information
 

Courtyard Milpitas Silicon Valley

1480 Falcon Drive
Milpitas, CA 95035
(408) 719-1966

 

Crowne Plaza San Jose-Silicon Valley

777 Bellew Drive
Milpitas, CA 95035
(800) 491-6126

 

DoubleTree by Hilton Hotel San Jose

2050 Gateway Place
San Jose, CA 95110
(408) 453-4000

 

Fairfield Inn & Suites by Marriott - San Jose Airport

1755 N 1st Street
San Jose, CA 95112
(855) 239-9483




Four Points by Sheraton San Jose

211 S First Street
San Jose, CA 95113
(855) 239-9480




Hilton Garden Inn San Jose/Milpitas

30 Ranch Drive
Milpitas, CA 95035
(855) 239-9477




HYATT house San Jose/Silicon Valley

75 Headquarters Drive
San Jose, CA 95134
(800) 491-6126




40 Ranch Drive
Milpitas, CA 95035
(408) 719-1212




1801 Barber Lane
Milpitas, CA 95035
(855) 239-9480




TownePlace Suites Milpitas Silicon Valley

1428 Falcon Drive
Milpitas, CA 95035
(408) 719-1959
This list is for reference purposes only. We do not endorse, authorize, or require patronage at any of the
establishments mentioned, nor do we certify the accuracy of the information.
If you have any additional questions, please contact us at seminars@rightquestion.org

We look forward to learning with you at our Northern California Conference on Best Practices in the QFT this January!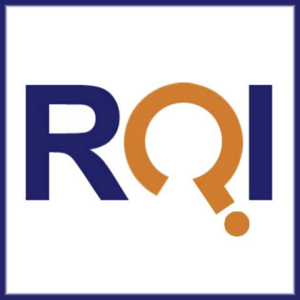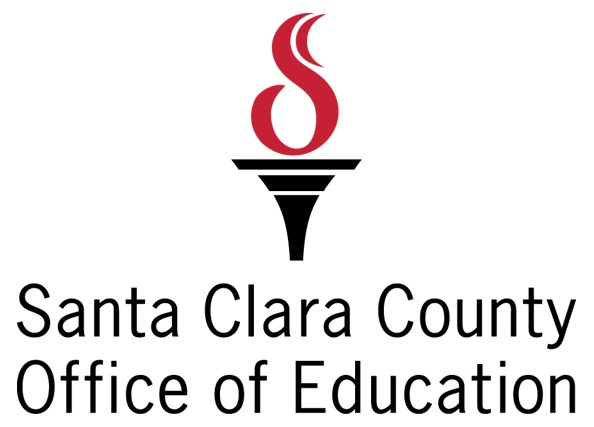 When & Where

Santa Clara County Office of Education
1290 Ridder Park Drive MC 237
San Jose, CA 95131


Friday, January 27, 2017 at 1:30 PM

-

Saturday, January 28, 2017 at 4:00 PM (PST)
Add to my calendar
Organizer
The Right Question Institute aims to strengthen democracy by teaching a strategy that allows anyone, no matter their educational, income, or literacy level, to learn to ask better questions and participate more effectively in decisions.