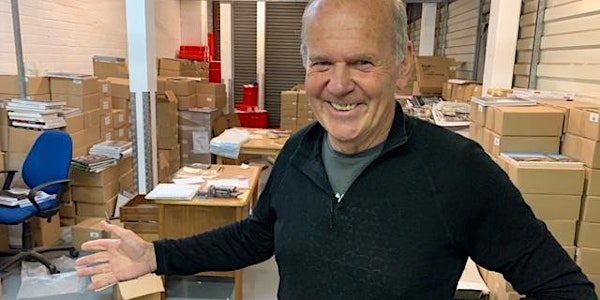 RPS Engagement Talk - Colin Wilkinson
This talk is part of our RPS Engagement talk series and rescheduled following the Zoom outage.
About this event
Born Sheffield, 1948, with a Degree in Social Administration, University of Manchester (and a founder member of prog band Van der Graaf Generator) followed by two years teaching in Further Education. Colin left in 1973 to establish Merseyside Visual Communications Unit, an audio-visual project (film, video, photography and sound recording) which aimed to give local community groups a voice using contemporary media. In 1976, MVCU moved to a disused pub in the centre of Liverpool and the public bar space was converted to a photography gallery - Open Eye - which still operates from a new building at Liverpool's Pier Head.
Colin moved on from Open Eye in 1982 to establish a commercial photography company - Light Impressions - with Peter Hargerty and two others. The photography business could not survive the severe recession at that time but the 1984 Liverpool International Garden Festival created an opportunity to move into publishing postcards, posters and other ephemera. From there, it was a short journey into book publishing (as Editions initially but Bluecoat Press from 1992).
Bluecoat Press quickly established itself as an innovative local publisher - concentrating on photographically illustrated books about local culture. This proved a very successful model until the financial crash of 2008, which necessitated a rethink. Colin decided to concentrate on his real interest - British social documentary photography - and, fortunately, approached John Bulmer about publishing his work about the North of England. The North was a great success and everything subsequently flowed from that. Not every book has the same response but Bluecoat have been fortunate in publishing many important photographers: Jim Mortram, Tish Murtha, Patrick Ward, Denis Thorpe, Chris Steele-Perkins, Paul Trevor, Nick Hedges etc.
Bluecoat Website
Zoom links will be sent out 48 hours before the event