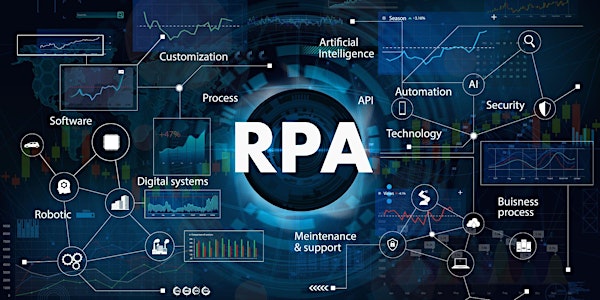 RPA Robotic Process Automation Course RPA 機械人流程自動化課程
Introduction to RPA Robotic Process Automation - The architecture pattern of RPA and Developing the RPA process using various tools
About this event
The instructor of this RPA Robotic Process Automation course will teach the power of RPA, allowing employees of enterprises to use computer programs to simulate human hands to perform highly repetitive and error-free processes.
Even the employees of the company who are not IT personnel and those who have no basic knowledge of program operation can use and learn. Courses are taught by RPA experts and focus on NICE, one of the most comprehensive and most popular RPA software on the market today. The program focuses on RPA Robotic Process Automation and RPA tools e.g. NICE , Uipath.
The Digital Institute of Hong Kong is a leading digital education institution, dedicated to educate professionals in the digital field and to ensure their professionalism, career growth and competitiveness for the new digital age.
+852 3583 0970
enquiry@digitalinstitute.hk
http://digitalinstitute.edu.hk/
This video, titled "What is RPA?" gives a basic overview of RPA and its ideas. We learn about what RPA is, why it is being widely used across industries, how it works, the results of using RPA, and finally, its growth estimates over the last few years.