"Royalty" Women of Valor Fall Conference 2018
Description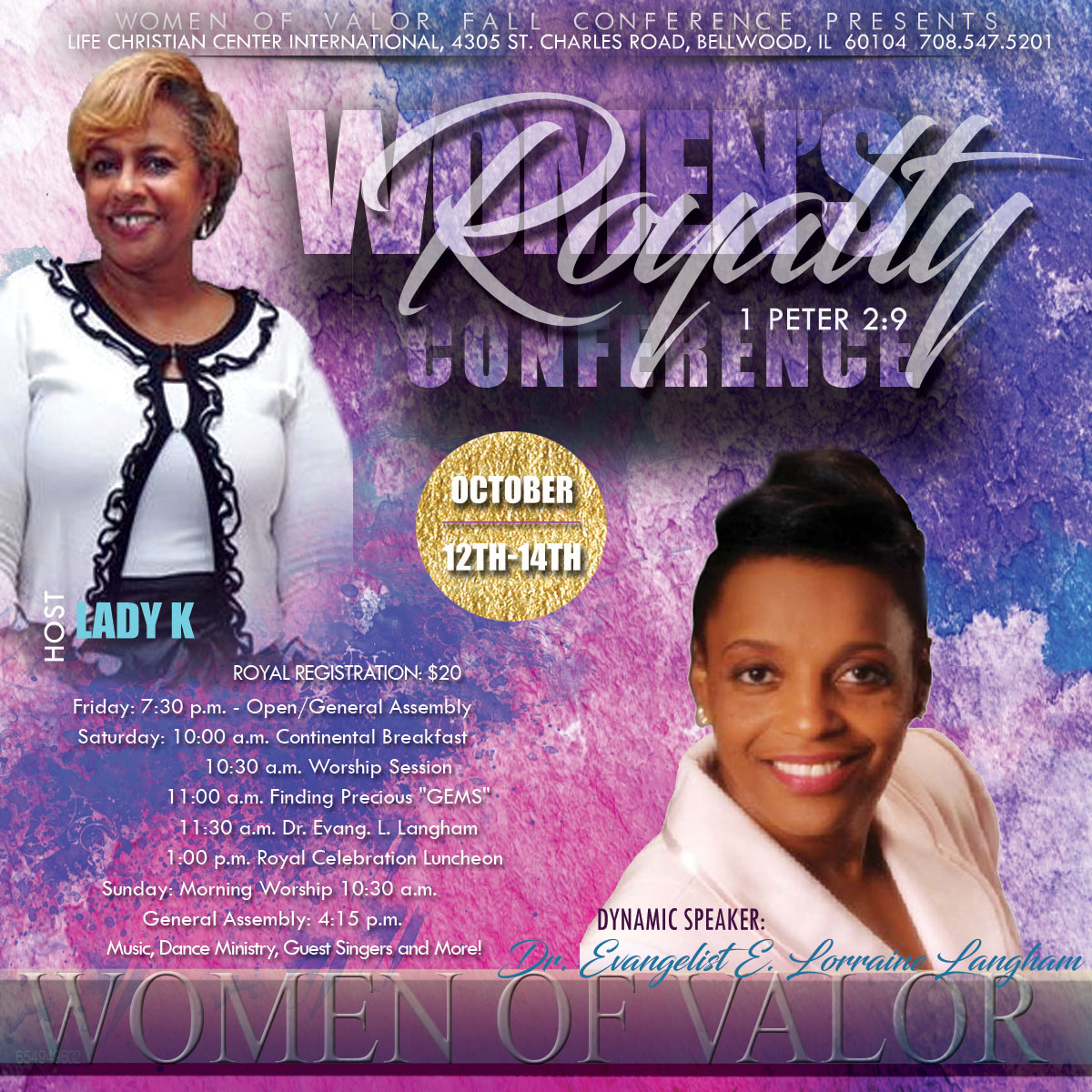 God Says you are a Chosen Generation and a Royal Priesthood, a Holy Nation! 1 Peter 2:9 We are excited to meet you Friday, Saturday and Sunday, October 12th - 14th to join in our "Royalty Celebration Weekend!"
There will be Worshipping, Singing and Movement of Praise! Friday night, October 12th @ 7:30pm is opened to the General Public, Saturday, October 13th @ 10:00am our registered Royal Guest will enjoy our morning session and Royal Celebration Luncheon @ 1:00pm; culminating Sunday Morning, October 14th with Worship @ 10:30am and Evening Prophetic & Miracle Service @ 4:30pm.
Our guest speaker is none other than Dr. Evangelist E. Lorraine Langham from Boston, MA.

FREE REGISTRATION!!!
**To be counted for the Royalty Luncheon Celebration, You must Register and have a Ticket!**
---
---
Can't wait to Celebrate with you!!!
#Royalty#WOV
Lady K