Description
RATED #6 AROUND THE WORLD: http://www.bravotv.com/blogs/best-new-years-eve-parties-in-the-world
RATED #1 NYE PARTY IN TEXAS!!!!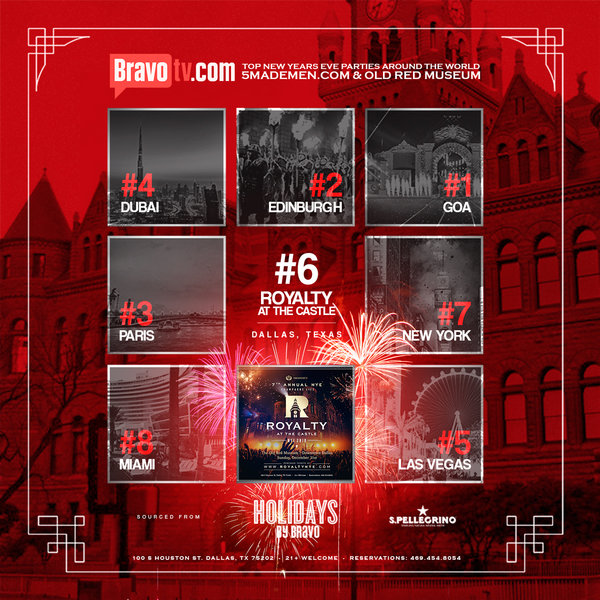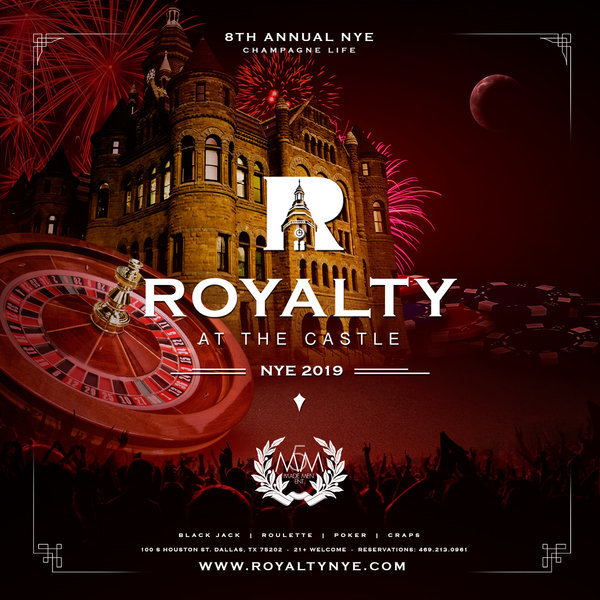 The Official FIREWORKS Watch Party - AT&T Streaming Lights at Reunion Tower
5MadeMen.com | Old Red Museum
Presents
8th Annual Event
New Years Eve 2019 Champagne Life: Royalty At The Castle Masquerade Ball & Casino Night
The Official FIREWORKS Watch Party - AT&T Streaming Lights at Reunion Tower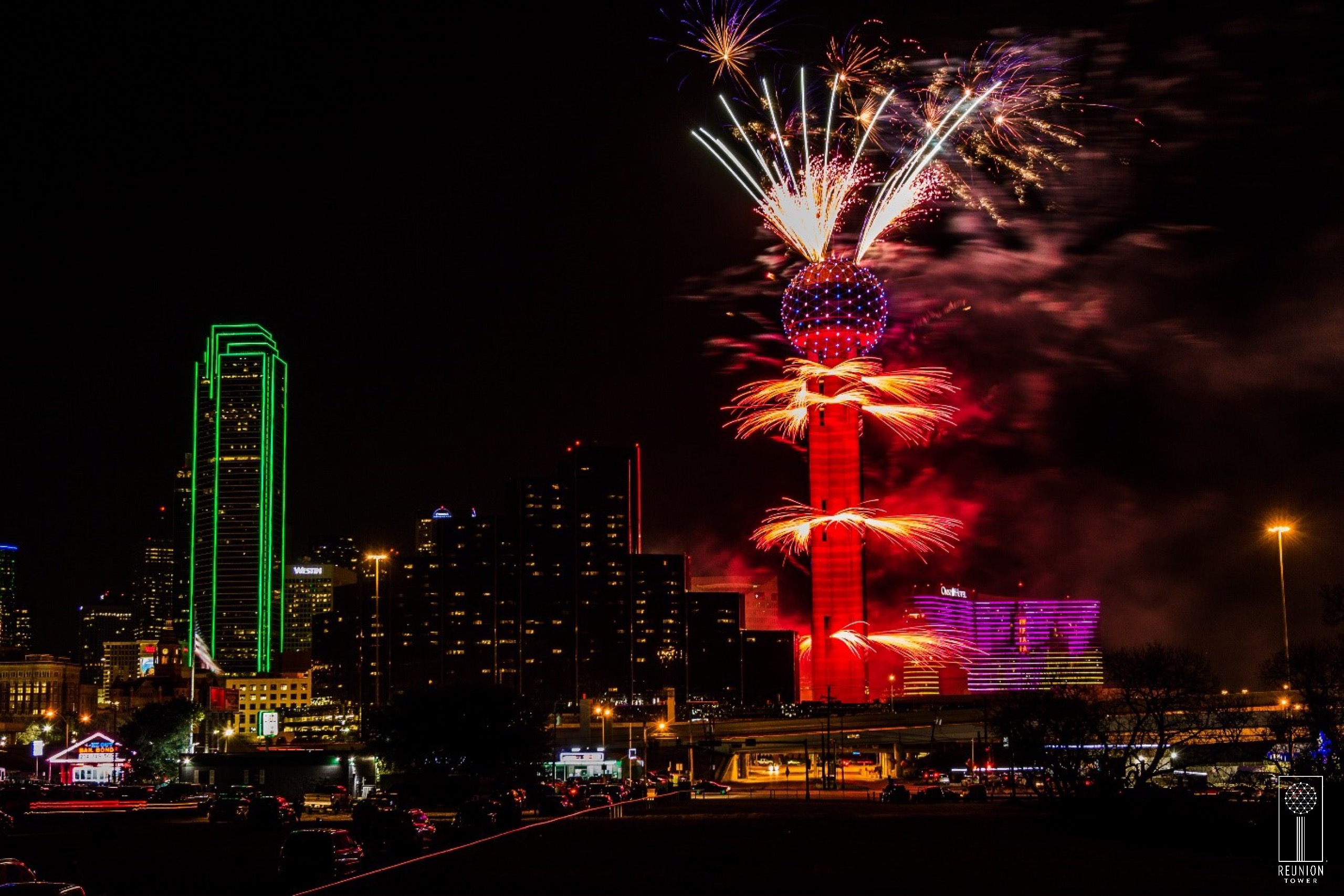 Welcome to the essence of ROYALTY, where history meets class and excellence
RATED #1 NYE PARTY IN TEXAS!
***3 CELEBRITY DJs
***LIVE Broadcast on 97.9 THE BEAT Radio Station
*** FREE Champagne Toast
*** MULTIPLE Party Rooms
*** PRIVATE VIP Rooms
*** RED Carpet Entry
*** BLACK Carpet Paparazzi
*** DELECTABLE Dinner Packages Available
*** BLACK Tie Dress Code
*** PARTY Favors
*** COAT Check
*** MASQUERADE Mask Allowed
*** DRINK RESPONSIBLY, RIDE LYFT
::::::RSVP FOR MORE INFORMATION AT WWW.RoyaltyNYE.com::::::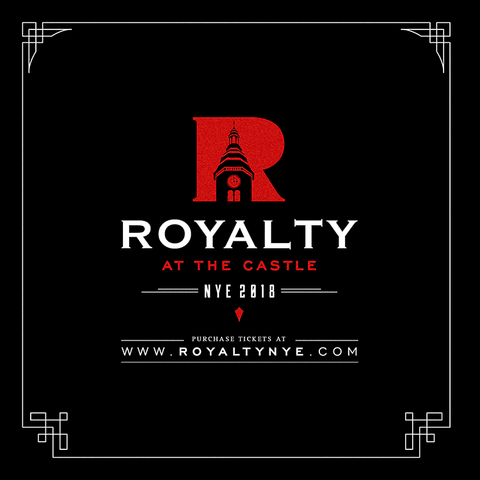 When History meets Class, the Evolution of an Experience:
ROYALTY a Lifestyle AND Movement.
When searching for any location, especially a 5MadeMen.com, LLC event location, ALL aspects have to be just right. Great attention is put into all levels of the overall experience from details in flooring to the lighting, how one room flows into the next, and making sure space is ample but not overpowering. Where the atmosphere is classic and legendary and the view accentuates the heart of the city. Where the foundation is strong, and the history is everlasting, EVERYTHING has to be flawless.
Join us as the foundation is laid for the evolution of the CHAMPAGNE LIFE Experience and the continuation of a lifestyle movement. The scene is set at the Historic Old Red Museum, a symbol of Dallas' heritage. The beautifully restored Old Red Courthouse contains the most fascinating historical artifacts with exhibits on every floor. With every step into the building you are adding onto a history that is everlasting. The 4th-floor space is ample but not overpowering. The elevator entrance into the event flows smoothly in either direction. In one direction, the main room with four small private rooms in each corner, showcase the heart of the city and provide a more intimate vibe, in the center of the room you experience CHAMPAGNE LIFE. In the other direction, there is a pathway that leads to an acoustic, social vibe. It was only right that 5MadeMen.com, LLC chose this location to begin its legacy of events, EXCLUSIVE only to what their brand and lifestyle represents
THE OLD RED MUSEUM IN DOWNTOWN DALLAS!
Address:100 South Houston Street,
Dallas TX 75202
Email us at fivemademen@gmail.com
Call (469) 213-0961 for inquiries
RSVP HERE: http://royaltynye.com
https://www.youtube.com/watch?v=hFIDPRVG9No
Enjoy your evening at Dallas' Historical Landmark, The Old Red Museum. Black Tie Dress code strictly enforced. Everyone in attendance will be searched by Dallas Police Dept to protect our evening guests.

Dress to fit the occasion of walking on Elegant Black Carpet equipped with step and repeat, posing for the paparazzi

Suggested attire for men:
Suits or Tuxedos (Jackets required). Button down shirts (neckwear optional) No Athletic shoes of any kind.

Suggested attire for women:
Formal wear (evening gowns), and cocktail dresses are permitted.
NO JEANS!!!Denim will not be permitted at this event. No exceptions.
No ball caps, t-shirts, sneakers, saggy pants, and absolutely no athletic attire! Dress code restrictions will be enforced by Dallas police.
*Price increase warning: Champagne Life New Year's Eve ticket prices often go up significantly (100% +) the closer you get to New Years Eve
NYE 2019 (Dinner Menu) Coming soon
LIVE RADIO BROADCAST EVERY YEAR.