About this Event
3/24/20 Update:
This event will be postponed until this Fall. For those who already purchased tickets, they will be honored at our re-scheduled event. We plan to hold it on a Sunday, at the same time. More information will be shared as soon as it is available. We apologize for the inconvenience and are so appreciative of your understanding!
This fundraiser is our largest of the year and is a big part of making camp possible for our children in foster care. In the case you are unable to attend, we would kindly ask you to consider making your ticket purchase a donation to our non-profit, instead of seeking a refund.
***************************************************
Ladies and gents of all ages are invited to join us for our fundraiser and silent auction, benefiting Royal Family KIDS summer camp for local children in our foster care system and the hopeful launch of a school-year mentoring program. All of your favorite movie and storybook characters will be returning, as well as some new ones and special entertainment from Luminary Dance Academy!
Special thank you to our EVENT SPONSORS: Bear Country Catering, Child & Adolescent Clinic, & Longview Grocery Outlet
Help us spread the word!
Flyer: http://bit.ly/RoyalTeaFlyer
Invitation: http://bit.ly/RoyalTeaInvite
Tickets are on sale March 1 - April 18 (unless we sell out early again). No tickets will be available at the door. Cost is $27 per seat or $25 when you purchase 3 or more. Purchase by March 31 to save $2/seat. Tickets will only be sold online this year. (No processing fees will be applied.)
SEATING: One ticket is required per seat. Babies and lap children do not require a ticket if they will not be occupying their own seat.
When ticket sales open on March 1, guests will be able to view the seating chart of table themes available and will reserve their seats online during purchase. After you have completed your purchase, we are unfortunately unable to change your assigned seat to a different table. If you have friends you wish to sit with, please coordinate with them before purchasing tickets!
SILENT AUCTION ... Check back often for more great items!
Visit our Facebook event for photos of our auction items: https://www.facebook.com/events/250382832605195/?active_tab=discussion
We can accept cash, check, debit or credit at the fundraiser. We are charged a processing fee on all credit card transactions.
$12,260 EXOTIC TRAVEL DESTINATION #1: DOMINICAN REPUBLIC VILLA FOR 6! Starting Bid: $4,300!! Details: http://bit.ly/DRvillaAuctionSign http://bit.ly/DRvillaFAQs
$5,850 EXOTIC TRAVEL DESTINATION #2: CAPE WINE EXPERIENCE, SOUTH AFRICA FOR 2! Starting Bid: $62250!! Details: http://bit.ly/SACapeWineAuctionSign
$5,650 EXOTIC TRAVEL DESTINATION #3: BELIZE FOR CHOCOLATE LOVERS FOR 2! Starting Bid: $3,200 Details: http://bit.ly/BelizeAuctionSign
$500 & $250 Bear Country Catering LLC gift certificates good toward any catering or service
$372 Seattle Mariners 4 Main Level or Terrace Club Tickets to a 2020 Mariners Home Game
$150 A one-hour visit by one of our Royal Family KIDS princesses or superheroes at your prince or princess's birthday, tea party or special event.
$144 Cowlitz Black Bears Party Suite for 12 people at Cowlitz Black Bears game
$125 Longview Grocery Outlet: Disney-Themed Gift & Activity Tub
$120 Child & Adolescent Clinic Picnic in a Backpack - Igloo cooler backpack, Citronella candle, bottle of Syrah wine, 2 wine tumblers, corkscrew/bottle opener, 2 summer sausages, 2 boxes of crackers, dijon mustard, chocolates, cutting board, cheese knife set, reusable ice pack
$104 Mo's Seafood & Chowder Mo's Sweatshirt, Baseball Cap, Magnet, Stainless Drink Tumbler & Gift Certificate for lunch or dinner for 2, excludes alcohol
$77 Forever Floating - Longview Float Tank Center - 90 Minute Float
$72 Oregon Zoo - Portland General Admission ticket for 4
$70 Porky's Public House & Eatery $50 Gift Card, Growler and Porky's T-shirt (ladies large)
$60 Main Street Salon - Hair by Penny Miller - gift certificate
$60 LuLaRoe Mimi sweater-knit wrap
$60 Designs by KB Wood sign I Heart Us 36' x 5-1/2" cream on woodgrain
$50 Sweet Spot Frozen Yogurt gift card
$50 Seattle Seahawks Limited Edition Signed (Laser-Printed) Mini Football Signed by Coach Pete Carroll
$50 Estetica Spa and Boutique gift certificate for services and Aveda sample products
$50 Bob's Sporting Goods gift certificate
$50 Rollie Johnson Handcrafted Leather Tooled Handbag
$48 Art's Automotive Oil Change Gift Certificate (max value $48)
$45 K&A Stitches Soft as a Bunny - Baby blanket 40"x36", soft block and crocheted bunny
$44 Portland Children's Museum Admission for 4 guests to Portland Children's Museum
$30 Designs by KB Wood Sign: Happiness is Homemade 24"x5-1/2" White on red print
$30 K&A Stitches Baby Dino - Dinosaur themed taggy blanket, soft block and crocheted dinosaur
$25 Bell Nails & Spa Gift Certificate for pedicure
$25 (2) The Creekside Cafe gift certificate
$25 (4) Ross Dress for Less gift card
$25 (2) Orchid Cleaners $25 gift certificate
$25 Jade Ann Clothing $25 gift card
$19 Design by KB Cloth Sign: WE RISE BY LIFTING OTHERS 14" dia. hoop
$18 Storyboard Delights Box of 8 Artisan Chocolates
$16 Paperbacks Galore Book: Meet Me at the Cupcake Cafe' by Jenny Colgan
$15 Paperbacks Galore Book: True Places by Sonja Yoerg
$5 Stone Heart hand carved by Jean Louise Chery "Carvings of Mercy" Haiti
THEMED TABLES ... Contact us for information about decorating a table!
101 Dalmatian, Aladdin, Alice in Wonderland, Brave, Cinderella, Disney Princesses, Dinosaurs, Dumbo, Fairy Garden, Fancy Tea Party, Frozen, Horton Hears A Who, Inside Out, Little Mermaid, Minnie Mouse, Mulan, Princess & The Frog, Raggedy Andy, Raggedy Ann, Rapunzel, Rustic, Safari, Snow White, Star Wars, Spider-Man, Steamboat Willie, Teddy Bear Picnic, The Secret Life of Pets, Thumbelina, Toy Story, Treasure Island, Up, Wonder Woman, Wreck It Ralph
MENU: Tea sandwiches, fruit, veggies, cheese, sausage, crackers, cupcakes, cakes, scones, cookies, and the like.
To drink: hot tea (including caffeinated, decaf and organic options), water, pink lemonade
ATTIRE: Guests under 13 are encouraged to dress as their favorite character and will be given the opportunity toward the end of the event to join a guest fashion show across the stage. Adults are invited to "dress for tea" and to leave the costumes to the kids and our volunteers.
PHOTOS from last year's event: http://bit.ly/RoyalTea2019Pics
Special thank you to our TABLE SPONSORS:
Kitchen Inspirations - Longview, WA http://www.longviewsewing.com/shop/Kitchen.htm
We invite you to visit www.facebook.com/RFKCowlitz/about for more details about our program.
Use #RFKCowlitz2020Tea (and set the privacy to "Public") to share pics in our Facebook album!
NEEDS:
* Silent auction items
* Tea sandwiches, meat and cheese trays, scones and goodies
* Share an invitation! http://bit.ly/RoyalTeaInvite
* Table hostesses (decorate the tables in a storybook or movie theme)
* Volunteers before, during and after the event
SILENT AUCTION ....Check back for a list of our silent auction items!
THEMED TABLES ... Check back for a list of table themes! If you would like to decorate a table, please contact us!
SPONSORSHIP OPPORTUNITIES: Please contact us for information about becoming a Table-Level Sponsor ($250) or Event-Level Sponsor ($500).
Use #RFKCowlitz2020Tea (and set the privacy to "Public") to share pics in our Facebook album!
Follow us on Facebook: @RFKCowlitz
Scenes from Summer Camp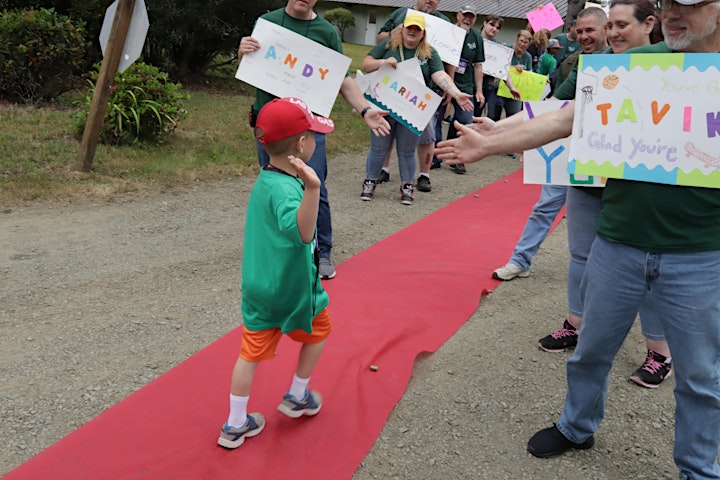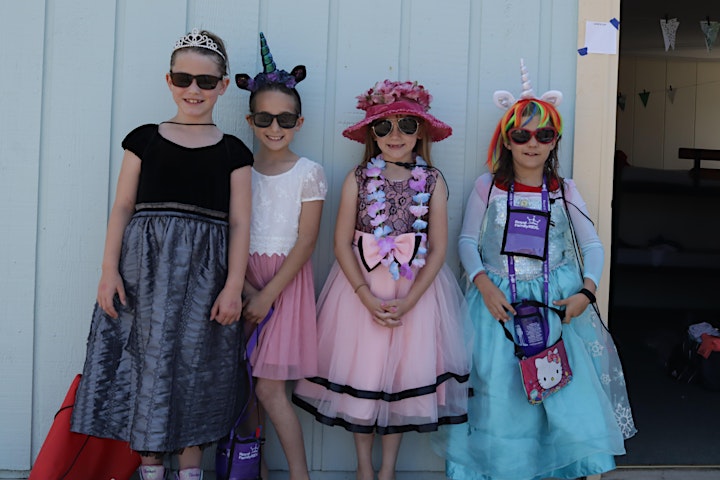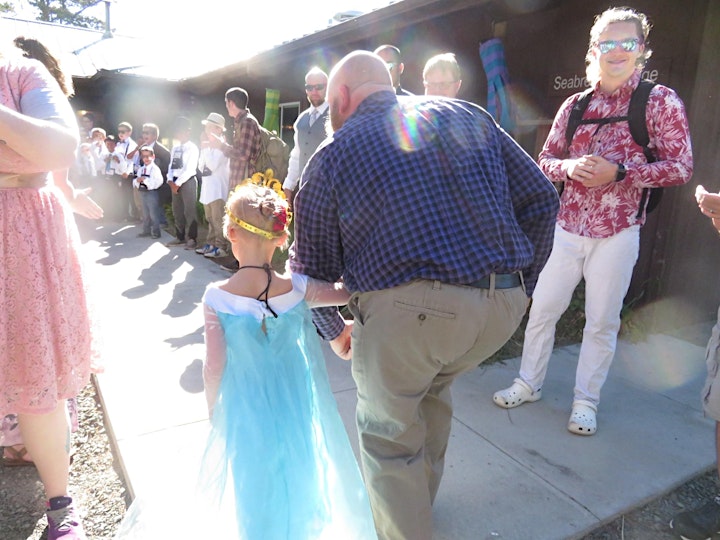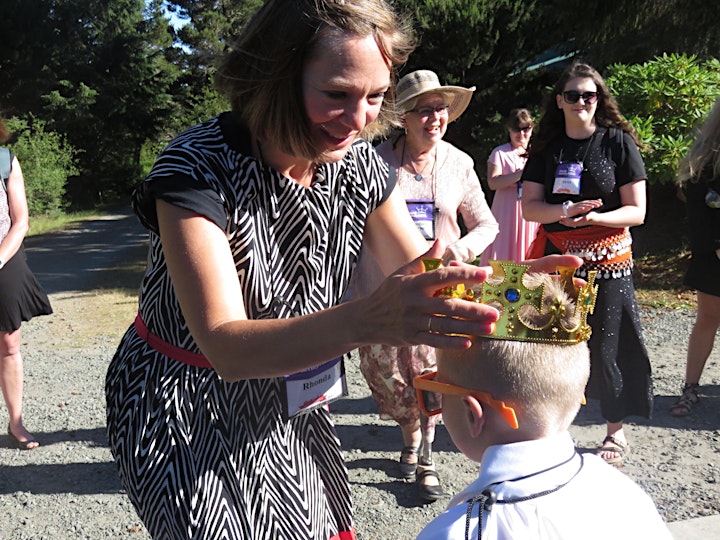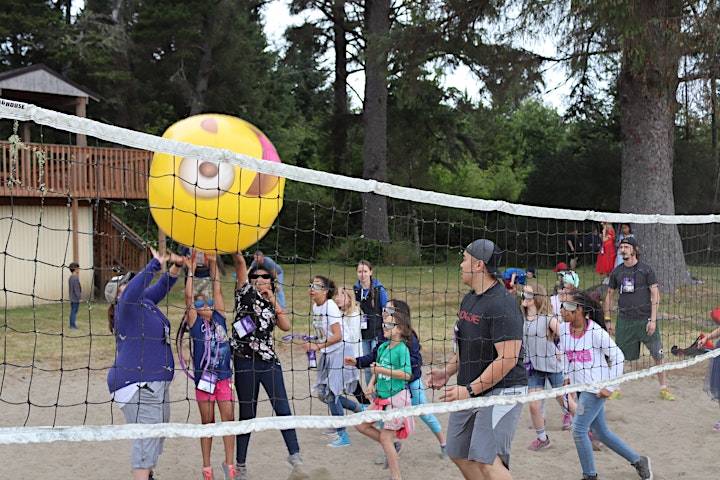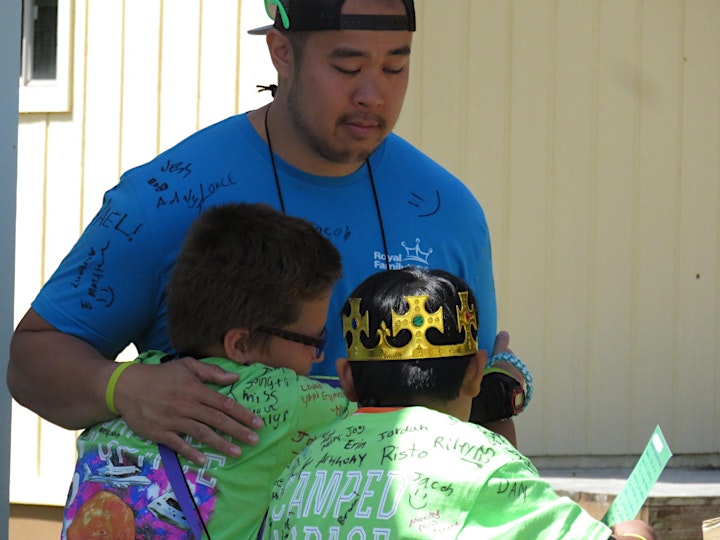 Highlights From Past Royal Tea Party Fundraisers