Royal Affair Pageants Presents: Springtime Semi-Glitz and Natural Pageant
Description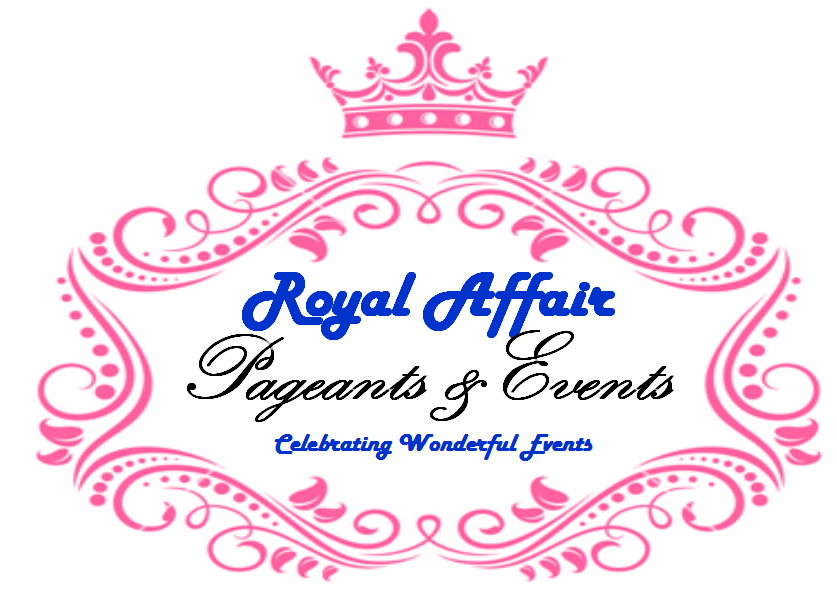 Royal Affair Pageants Presents: Springtime Semi-Glitz and Natural Pageant
One Queen per age division will win a beautiful rhinestone crown, and an embroidered sash
Two Alternates per age division will be named as runner ups, unless the divisions are not full.
Side Awards: 1 contestant per division will win Best Eyes, Best Dressed, Best Hair , OOC, and Photogenic!
All photogenic pictures will need to be at least 5x7 and no bigger than 8x10 , If not in these size's photos will not be acceptable or judged. Photographs can be head shots or body shots. Please turn in photos during registration.

Overall Grand Supreme Queens 3 per pageant: 3 girls will be awarded this title, 0-4, 5-12, and 13 & and up! This will be the contestant with the HIGHEST SCORES. She will be awarded a Large Rhinestone Crown, Custom Embroidered Sash
Overall Supreme Queens 3 per pageant: 3 girls will be awarded this title, 0-4, 5-12 and 13 & and up! Queen will be awarded a Large Rhinestone Crown, & Custom Embroidered Sash. We will only have Overall Grand Supremes if we have 30 contestants .

Outfit of Choice Is exactly that outfit of choice, this can be off the rack or hand-made. We would like for you to stick with the Holiday Theme if possible but this will not help or hurt score of contestant.
This is a semi-glitz and natural pageant system. Pageant/Formal dresses are encouraged. No Full Glitz! Any color is acceptable. Makeup and Hair pieces are acceptable ONLY if they are used to enhance the contestant's beauty. No Flippers are allowed! Walk should be natural, graceful, and elegant. Girls should appear comfortable on stage!

Everything stated above is included in your entry FEE! If you choose to not participate in OOC or Photogenic then your child will just not be judged. Please remember that Beauty and OOC are scored together for your winner . Side awards or Optionals have no basis on winners or Grand Supremes! Please note that side awards are Most Beautiful, Best Hair, OOC, Photogenic, & Best Dress.

Optional Categories The winner of each optional will have no basis on who is crowned as queen. The optional categories are not included in your application fee. These categories will include Interview, Portfolio and Overall Jack pots. Interview Cost is $10.00 this is added to entry fee if you choose to enter this category. You will be asked three questions off of your Bio. You can wear an interview suit or a sunday dress. This is great practice for any upcoming national pageants.
Portfolio
Turn in a portfolio of at least 5 or 10 pictures . Can be head shoots or full body. Pics can be of your child in the last year.
Royal Affair Ambassador Every contestant collecting at least $100.00 in sponsorship will receive a large crown and an embroidered sash with your name on the sash. If a contestant collects $200.00 or more, she will receive a large trophy, crown, and a sash. You need to tell us what cause/benefit you will be supporting for your title. You hold this title for a year. You will need to make appearances at parades, and other functions wearing your crown and sash. You will be recognized on stage for this. If you are collecting money for this we have to know no later than April. 20, 2017 No exceptions! If you would like to become a Lifetime Ambassador please contact us today about details cost is $300.00

People's Choice Award We will host "The People's Choice Award" for each pageant session. Anyone attending the pageant will be able to cast votes by ballot for $1.00 per vote to choose their favorite contestant. Start collecting votes now and turn in all money on the day of the pageant. Winners will receive a trophy! This does not affect judge's decisions!