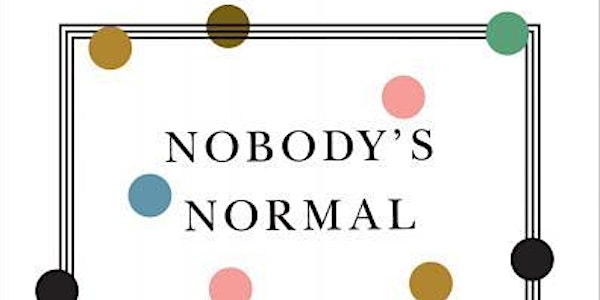 Roy Richard Grinker & Jonathan Lear: Nobody's Normal
Join us for the next Literary Lunchbreak, featuring author Roy Richard Grinker discussing his new book Nobody's Normal with Jonathan Lear
About this event
For centuries, scientists and society cast moral judgments on anyone deemed mentally ill, confining many to asylums. In Nobody's Normal: How Culture Created the Stigma of Mental Illness, anthropologist Roy Richard Grinker chronicles the progress and setbacks in the struggle against mental-illness stigma—from the eighteenth century, through America's major wars, and into today's high-tech economy. Nobody's Normal argues that stigma is a social process that can be explained through cultural history, a process that began the moment we defined mental illness, that we learn from within our communities, and that we ultimately have the power to change. In the twenty-first century, mental illnesses are fast becoming a more accepted and visible part of human diversity.
Grinker infuses the book with the personal history of his family's four generations of involvement in psychiatry, including his grandfather's analysis with Sigmund Freud, his own daughter's experience with autism, and culminating in his research on neurodiversity. Drawing on cutting-edge science, historical archives, and cross-cultural research in Africa and Asia, Grinker takes readers on an international journey to discover the origins of, and variances in, our cultural response to neurodiversity.
Roy Richard Grinker is professor of anthropology and international affairs at the George Washington University. He is the author of several books, including Unstrange Minds: Remapping the World of Autism. He lives in Washington, DC.
Jonathan Lear is the John U. Nef Distinguished Service Professor at the Committee on Social Thought and in Philosophy at the University of Chicago. His books include: Radical Hope: Ethics in the Face of Cultural Devastation, Wisdom Won from Illness, Freud, Aristotle: The Desire to Understand, A Case for Irony, and Love and Its Place in Nature: A Philosophical Interpretation of Freudian Psychoanalysis. He is a trained psychoanalyst and a member of the faculty of the Chicago Institute for Psychoanalysis.