Roy Neel - Towards a just and sustainable post carbon economy: The crucial...
Description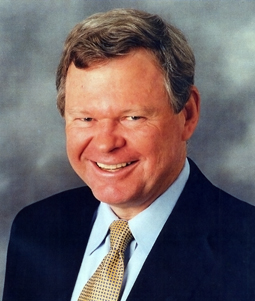 The Melbourne Sustainable Society Institute presents this special free public forum.

Date: Thursday 24 November 2011
Time: 6.30-8.00pm
Venue: Carrillo Gantner Theatre, Sidney Myer Asia Centre,
Swanston St,University of Melbourne, Parkville

Roy Neel is currently Chief of Staff for former US Vice President Al Gore, overseeing his climate change advocacy programs, national and international political relationships and liaison with his clean energy business interests. He is also an Adjunct Professor of Political Science at Vanderbilt University, where he teaches courses in the U. S. Presidency, White House operations, and Presidential Campaigns, and White House Transitions.

In this free public lecture Roy Neel will draw on his experience of climate change and sustainability politics in the United States to reflect on the key road blocks standing in the way of effective action – and on the importance of creative and courageous leadership in driving a rapid transition to a just and prosperous post carbon economy.


Enquiries: Taegen Edwards taegene@unimelb.edu.au
Please note that a recording of this lecture will be available on the MSSI website the following week.