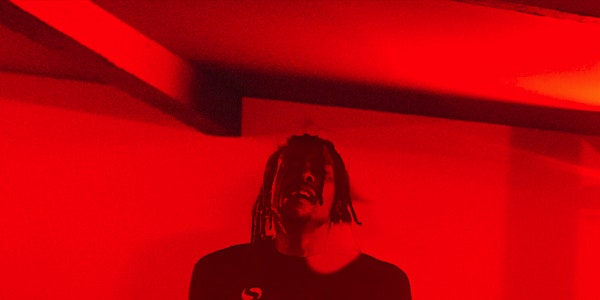 Rowdy SS live + special guests
Location
VFD
66 Stoke Newington Road
London
N16 7XB
United Kingdom
Description
Rowdy SS live + special guests
Rowdy SS will conclude a year long residency of impromptu live art nights at VFD with an intimate live show that includes music from their new album Uncapeable out on the 6th December on Bandcamp.

[dj sets] from: BBZ, Junior XL, Rebecca Bellantoni

-
Rowdy SS is a London born and based artist.
Often working at the intersection of sound/music, dance/movement and live performance alongside making videos; his works have delved into love, explored the societal implications of being, first a black boy then man and mined life to share his vision of said life and ideologies relating to the idea of self.

Rowdy was previously a member of Atari Teenage Riot, a Berlin based noise band and has worked closely with numerous artists and makers such as legendary dub creator Lee Scratch Perry, Ron Arad, Fred Butler, musicians Eska, Zero 7, Matthew Herbert, acid house pioneer Adamski and has put on successful nights 'SOAP' a no photos allowed subversive bass heavy alt trap/post-grime night space and 'SONIC' a clubnight of inter-active sound/peformance art and DJin at VFD, London.
VFD
An originator and incubator of queer arts and entertainment in Dalston, VFD has hosted, promoted and nurtured emerging and superstar LGBTQI performers, acts and nights.
vFd has always been a safe space for all, in the light of neoconservatism and the need for intersectional unity we want to reiterate the beliefs and practice that we stand by.
…………………………………………………………………………………
vFd is a space to imagine, create and take action.
It is place to make transgressive imagery, a home to the outlaw rebel visionary and a space to discuss the critical alteration of the oppressive status quo.
We ask in the interests of liberation and for the enjoyment of all who find their way to vFd that you
observe the following:
Respect yourself and everyone else.

Glorify all bodies for their individual beauty and power.

Celebrate each person's self-determined gender.

Always establish positive consent … it's hot!

Remember to frequently tell your friends you love them.
If at any point during your time at vFd you feel our code of conduct is not being observed then please tell one of the vFd staff so that they may rectify the problem immediately.
We understand that each of us is on a journey of constant transformation and that as a community we are here to love each other through the challenges of dismantling the oppressive imperialist white supremacist capitalist heteronormative patriarchy in order to live equally in shared freedom.