Roving Cinema 2014 :: CADDYSHACK @ Sun King Brewery

Wednesday, December 10, 2014 at 7:30 PM (EST)
Event Details
The Snobs Against The Slobs!
Our sixth and final installment on the 2014 Roving Cinema tour is...
CADDYSHACK at Sun King Brewery!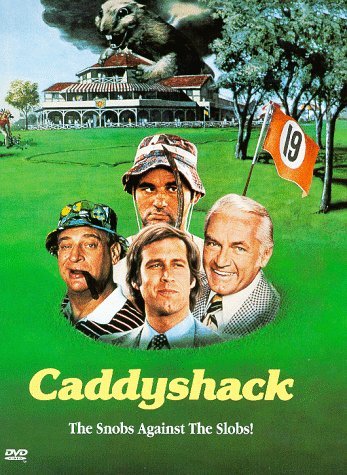 It's the Slobs vs. the Snobs at exclusive, blue-blood Bushwood Country Club. Judge Smails (Ted Knight) tries desperately to maintain the dignity of the institution, even as boorish outsiders like real estate developer Al Czervik (Rodney Dangerfield) intrude on the serenity of the place.

The working-class caddies, such as Danny Noonan (Michael O'Keefe), try to earn a little money and the slightest crumb of respect from the wealthy patrons who golf there. Noonan tries desperately to ontain the Bushwood (college) scholarship, though his efforts to kiss up to the Judge Smails prove futile. After a series of misadventures, and a climactic final gold tournament, Czervik shows the Judge who's really the best golfer at Bushwood. 
Make sure to buy your tickets in advance as we only have space for 125 people and this screening WILL SELL OUT!  Seating is not provided so bring a blanket or camping chair.  Seating will begin at 6:00p with the screening beginning at 8pm. This is an over 21 screening.
Roving Cinema is made possible through a grant from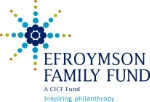 Roving Cinema is one of the many year round programming events put on by
The Indianapolis International Film Festival
July 16 - 25, 2015 
Since 2004, the Indy Film Fest has quickly grown into one of the Midwest's fastest-growing and most-watched film festivals — and one of the most valued annual cultural events in the city. With attendance growing every year, we continue to deepen our impact on the city and the film community worldwide. Featuring the best in independent and innovative film from both award-winning professionals and emerging filmmakers, we've exhibited films from nearly every state in the country and more than 50 countries around the globe.
When & Where

Sun King Brewery Co.
135 N College Ave
Indianapolis, IN 46202


Wednesday, December 10, 2014 at 7:30 PM (EST)
Add to my calendar
Organizer
Indy Film Festival
For years, the Indianapolis International Film Festival has been bringing the best in independent film to audiences in and around Indianapolis. The Indy Film Fest seeks to create a shared experience around film.
Roving Cinema 2014 :: CADDYSHACK @ Sun King Brewery