Roundtable: One Psyche, Indivisible

Friday, March 31, 2017 from 6:30 PM to 9:00 PM (CDT)
Event Details
Jung often talked of the necessity of holding a psychic tension of the opposites, without collapsing too quickly toward either pole. In Hegelian fashion, out of that tension a new third thing could emerge, distinct from either of the poles but somehow bridging them - a process Jung referred to as the transcendent function. When that tension collapsed towards one or the other pole, it could produce an enantiodromia, in which "an equally powerful counterposition is built up, which first inhibits the conscious performance and subsequently breaks through the conscious control."
The transcendent function and the concept of enantiodromia provide a fascinating lens through which to view our current political climate. In this last election cycle, that tension collapsed to one side, and we are now witnessing a counter-formation springing up in the form of the Indivisible movement and other resistance movements. This roundtable will examine these growing movements from this perspective, with an eye towards understanding the directions in which they might be developing going forward.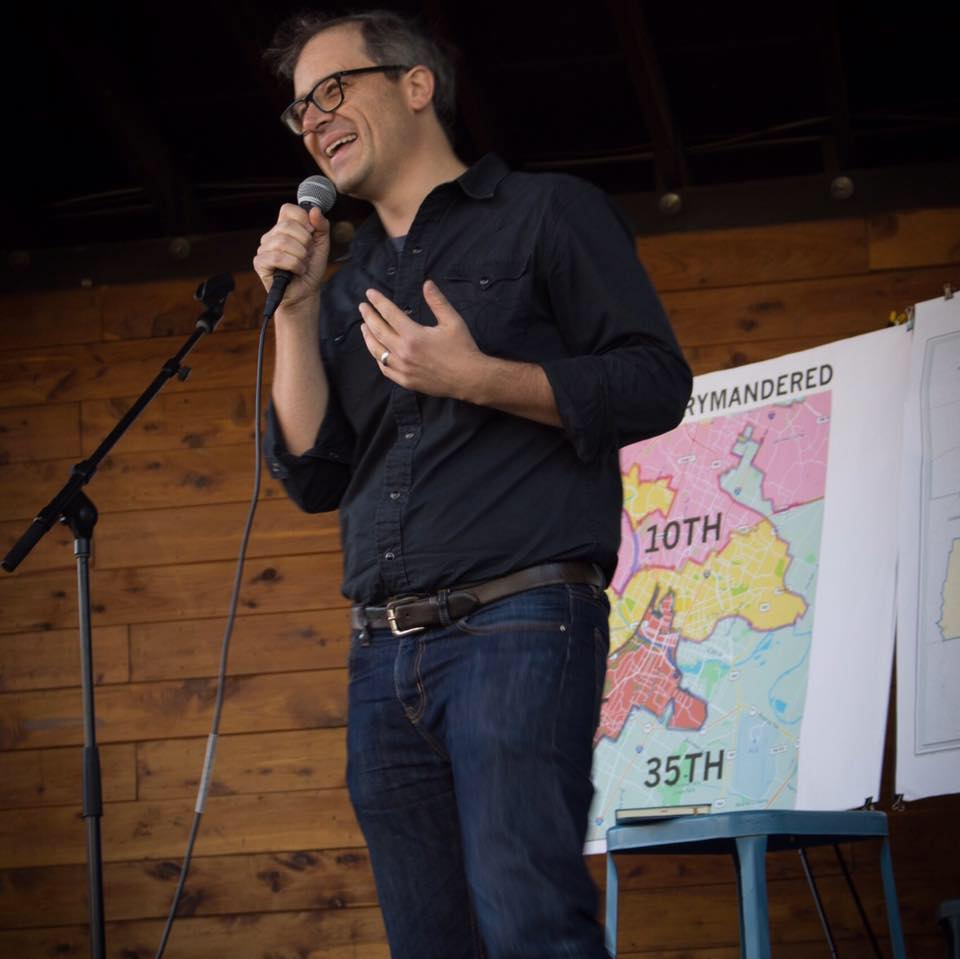 Jason Sugg, MA, LPC is an Austin-area counselor and a Ph.D. candidate in Pacifica Graduate Institute's Depth Psychotherapy program, who has a strong interest in the cultural and political applications of depth psychological theory. In January 2017, he started TX21Indivisible, an Indivisible chapter focused on Texas's 21st Congressional district. He also holds B.S. and M.Eng. degrees in Computer Science from the Massachusetts Institute of Technology. He lives in south Austin with his wife and two children.
When & Where

Trinity United Methodist Church
4001 Speedway
Austin, TX 78751


Friday, March 31, 2017 from 6:30 PM to 9:00 PM (CDT)
Add to my calendar
Organizer
Jung Society of Austin
 The Jung Society of Austin, an educational, all-volunteer, non-profit organization that has been in continuous existence since 1985, was formed by interested laypeople who wished to provide Austin and its surrounding communities with a gathering place where anyone seeking to learn more about Jungian psychology and related concepts could meet, communicate, and learn with other like-minded individuals. For thirty years, the Jung Society of Austin has offered lectures, classes, workshops, trips, film series and a variety of special events for people interested in exploring issues of psychological and spiritual development in a secular environment. The majority of classes, workshops and lectures are open to the general public; many programs offer counseling professionals opportunities for the continuing education credits they need for their professional certifications.
Roundtable: One Psyche, Indivisible