Roundtable: Future of Mobile in Media

Saturday, March 26, 2011 from 2:00 PM to 4:00 PM (CDT)
Event Details
Roundtable 2 - 3/26/11 - Mobile Technology
Twitter: #MobMediaPub
Facebook page: new-mobile-media.com
Ask tough questions, get real answers
from mobile tech and digital branding experts.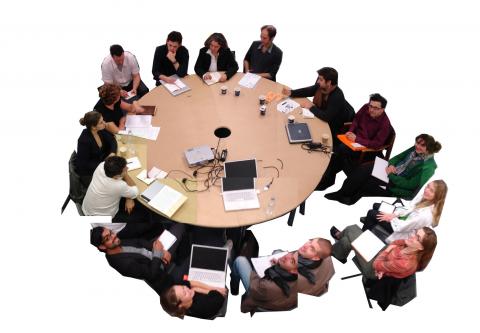 For the roundtables, we will discuss the topics crucial to understanding the future of mobile in media.  All participants are invited to bring questions or challenges from their business to address in a roundtable format.
Could networks like Al Jazeera, or others, win new media markets?
Fox Network and CBS are the most politically right-biased networks in the public view. NPR is loosing government funding for being too much to t
he left. US media is notorious for lack of objective journalism. Networks like 

http://english.aljaz

eera.net/ are gaining new audiences. Secretary of State Hillary Clinton said: "Al Jazeera is 'Real News', U.S. Losing 'Information War' [..] Al Jazeera has been the leader in that are literally changing people's minds and attitudes. And like it or hate it, it is really effective" 
Are eBooks a new form of journalism?
Writing of a magazine-article-len
gth eBook and publishing it almost overnight is becoming media of choice for experts who need to get the inform
ation fast and to maximum amount of people using social media distribution. This has many advantages over publishing in a single magazine (months of waiting and dozens of rejections), or a website (hard to edit if not your own site). Because of wide proliferation of eReaders and tablets, eBooks are also becoming easier to consume then Websites as readers can download them for later reading.
Will Social Media become New Media?
Do you remember the "Long Tail" theory? The major media outlets can only cover the "majority interest", in fact a lot of news agencies are closing foreign offices, not to mention inability to cover "ultra-local" events. Many agencies outsource writing to freelance reporters with mix results. Twitter is already a source of instant news for many. Will Social Media, and Crowd-Sourcing play significant role in mainstream journalism. Will they undertake editing, analizing and polishing of materials coming from their Social Networks?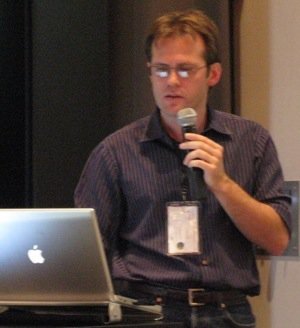 Uki D. Lucas
founder @ Chicago Android
Android Architect @ Sears Holdings Corporation
Technology & Design Process
- Bridging the development gap between traditional and mobile websites
- User experience as part of the technology process
- Choosing a development technology: Native vs. Web-based?  

- Native vs. PhoneGap vs. Titanium?
- Developing for multiple screen sizes across multiple platforms
Sales and E-commerce

- What kind of mobile opportunities are available to advertisers?
- Developing for in-app e-commerce
- In-app purchasing and mobile business opportunities
Traditional Media

- Traditional publishers and going mobile
- Organizational design challenges for mobile media
- Future of Honeycomb for publishing
- Influence of iPad 2 and iBooks on media publishing 
- Gender divide: 84% of social networks have more women then men
- Local, ultra-local vs. global news - reliable sources when news agencies  close their foreign offices.
- With 150 million blogs,  what will it mean in age of mobile?
Roundtable 1 - 3/19/11 - PR & Marketing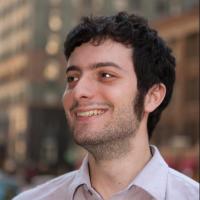 Moderator: 
Brian Mayer
President, M-Flat Media and Co-Founder, midVentures
The PR & Marketing Roundtable will discuss the ins and outs of marketing on mobile platforms and how mobile apps can be used to create new marketing opportunities.
Marketing

- Methods for marketing your apps

- Objective vs. subjective journalism. 

Social media and communication
- Web vs. Mobile users and their habits
- More news are consumed in digital format than paper.
Mobile search
- How can people find your mobile apps through search?
- In app search techniques
Attendee List
Sort by:

Date

|

First Name

|

Last Name
When & Where
25 W. Hubbard St. 5th floor
Chicago, 60654


Saturday, March 26, 2011 from 2:00 PM to 4:00 PM (CDT)
Add to my calendar
Organizer
ChicagoAndroid.com
mobile platform think-tank and development team organized by Uki D. Lucas
Group of entrepreneurs and developers specializing in creating Android (as well as tablet, iPhone, Blackberry) applications.
Roundtable: Future of Mobile in Media