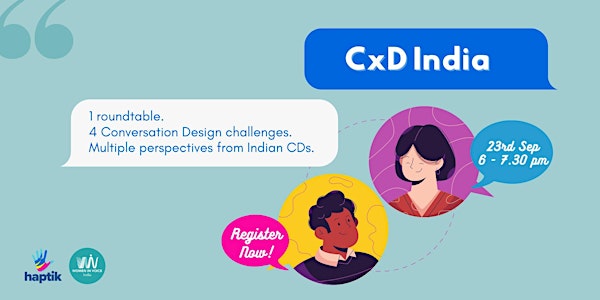 Roundtable Friday- CxD India
An evening to connect with fellow conversation designers in India and discuss the unique challenges for designing for Indians
About this event
Women In Voice India and Haptik brings you - Roundtable Friday for Conversation Designers in India.
Here is your chance to learn practical aspects of conversation design with designers from across India.
Have a design challenge? Bring it.
Facing issues with expectation setting with client? Ask the experts.
Languages, dialect and accent questions? Let's discuss .
The technology seems to be not supporting your design aspirations? Let's share workarounds.
Bring your questions and we will have experts from across India share their experience and you will go with some best practices on all things conversation design.