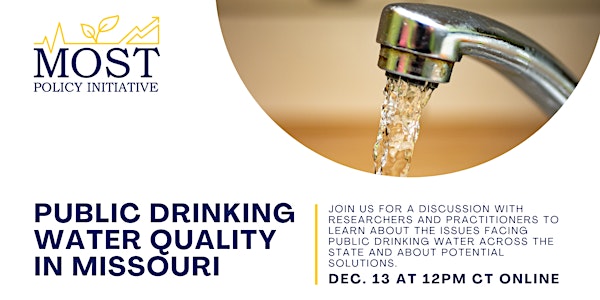 Roundtable Discussion: Public Drinking Water Quality in Missouri
MOST Policy Initiative hosts a discussion with Missouri experts to learn about the issues facing public drinking water across the state.
About this event
Our December Roundtable Discussion is coming up!!
Public drinking water systems in Missouri have faced recent scrutiny as water quality standards have not been met in some parts of the state. Come join us for a discussion with experts to learn about the issues facing our public water systems and about viable steps for improving drinking water for all Missourians.
As always, there will be time for Q&A with the panelists. We hope to see you there!