Join a group of progressive leaders to support you in building an inclusive workplace that builds on practices of equity and social justice.
About this event
Building a truly just and inclusive organization in a world plagued with injustice isn't just a matter of checking off a few boxes. It's a process of ongoing reflection, revision, and action.
Powerbitches Gather is joining with Tuesday Ryan-Hart, co-founder of The Outside and the systems change strategist behind the theory of "shared work," for a special two-part roundtable event designed to help you deepen your practice of diversity, equity, and inclusion.
How are we already exercising our equity muscles?
What are the structural barriers we need to address?
What support do we need to continue doing this work in the long haul?
"Our systems are giving us the results they were intended for. The problem isn't their design. The problem is that we—our communities, capabilities, awareness, and expectations—have changed while our systems have not."
- Tuesday Ryan-Hart
WHO IS THIS EVENT FOR?
This roundtable is designed for professionals who have already begun their diversity, equity, and inclusion journey - both internally and in their own organizations.
It is created for people who have already begun the work of addressing how structures such as racism, sexism, classism, ableism, homophobia, and transphobia show up in their own lives and assumptions, and who are taking action to address and uproot the way they show up in their own organizations.
But it is also created in the recognition that this work is ongoing. There is no "final level" of diversity and justice work where everything is solved and there is no more work to do. It is a space to be vulnerable, to share what has worked for your organization so far, and where you are still struggling.
WHAT TO EXPECT
This roundtable is designed as a 2-part series where we refine, clarify and work towards building things that matter.
Through this journey, you will be sharing your experiences and learning from this community cohort. Your ticket for the event includes both sessions 1 and 2.
Before the event
The Powerbitches team will reach out to source any questions you've like to see addressed in the event to help shape the content and conversation.
We'll send you a discovery box with information on who else will be in the room, as well as our speaker and facilitators.
Session 1: June 22, 2021; 3:30pm - 6:00pm ET
We'll introduce who is in the room, share the key questions participants are grappling with in their work, and set some group agreements.
Tuesday Ryan-Hart will give a 40-minute ignite talk based on her experiences helping the organizations she works with create structural change in their organizations, as well as how she navigates justice and inclusivity in her own very diverse team.
We'll divide you into breakout rooms based on questions submitted before the event, to share best practices and challenges.
We'll come back together to share key lessons and takeaways.
Session 2: June 29, 2021; 3:30pm - 6:00pm
Welcome and reflection: After the Ignite talk from Tuesday and the first set of breakout discussions, what questions are you sitting with? What do you most want to address together?
We'll move into a series of breakout rooms, to explore these questions further, before returning to harvest and share what we've learned.
We'll identify what work we have to do next - either as individuals or as a group. What actions do participants commit to coming out of these conversations? And how can we collaborate to move the work forward?
A NOTE ON PRICING
Tickets for this event are priced on a sliding scale according to your business or organization's annual revenue.
This practice is increasingly common amongst feminist, anti-racist, and other progressive organizations (see AORTA's similar rates chart here) and allows us to keep the event accessible to smaller organizations, while covering our costs and paying our team.
As a small, women-run start-up operating without philanthropic or investment capital, we rely entirely on membership fees and ticket revenue to cover the costs of running our community and events. Using the honor system, we ask that you pay the ticket price appropriate to your organization's size and revenue.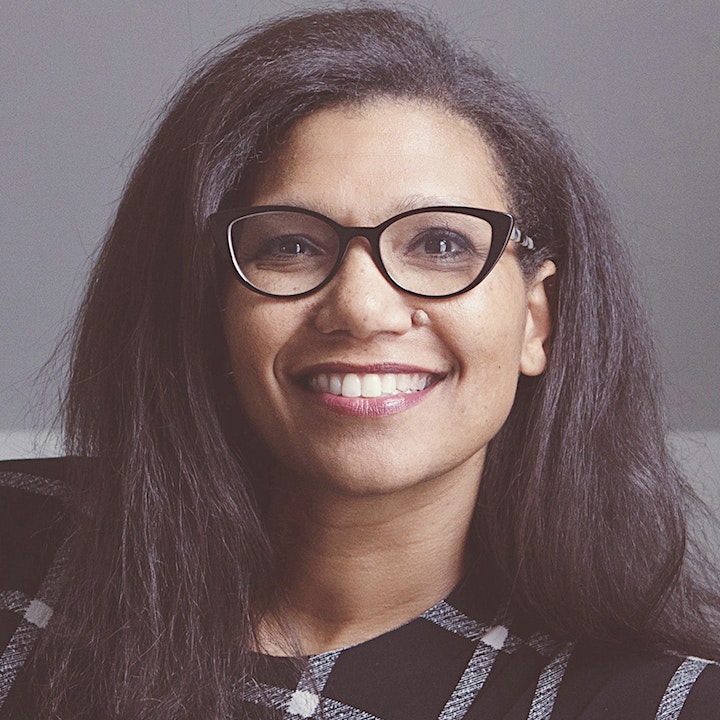 About Tuesday Ryan Hart
Tuesday is an expert in working with individuals and groups to develop new ways of thinking and working with entrenched issues as they make change in their organizations, systems, and communities.
A systems change strategist who left the fields of traditional social service provision and academics to become a new kind of change-maker partnering with clients around the world, Tuesday's work is featured in the book Walk, Out, Walk On, by Margaret Wheatley and Deborah Frieze, and she is known internationally for her strategic work with organizations and communities engaged in systemic change. With a passion for social justice and expertise in gender & racial equity, Tuesday excels at working with groups to enhance awareness and understanding, build alliances, and take positive action together.
Tuesday founded The Outside with Tim Merry in 2018, and together they have built a remarkable team to spark systems change towards greater equity.
As part of a Columbus, Ohio "community of practitioners," Tuesday is a steward of the Art of Hosting global community of practice, mother of two, and a long-distance runner.
About Powerbitches Gather
Powerbitches Gather is a global community that brings together powerful progressive leaders, founders, artists, executives, activists, writers, and intrapreneurs to learn from each other, form collaborations, and build lasting professional relationships.
Between events, Powerbitches members interact in our members-only digital community, where we explore a different theme each month and connect daily to share questions, advice, and opportunities. Our community is a safe and confidential space to work through the "sticky" parts of leadership that you don't talk about on panels or in podcast interviews.
We believe that real power is richer and more substantive than the usual metrics of job title, salary, or the company you work for. It's about vision, courage, and taking action to create something that makes the world a different and better place than it was before you came into it - whether you do that through your own organization or someone else's.

Date and time
Location
Refund policy