Description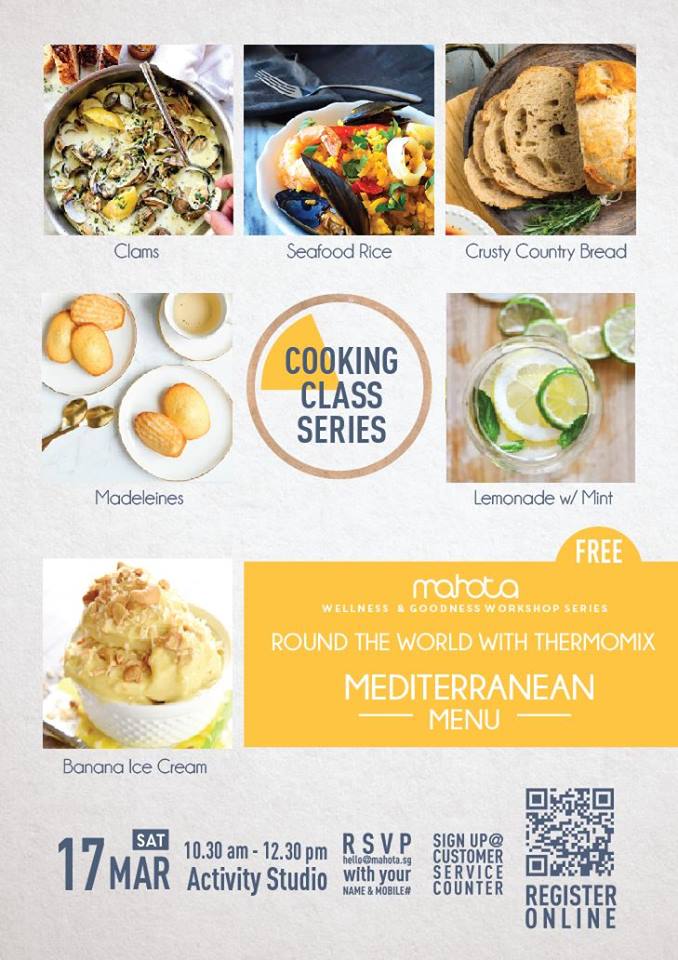 Around the World with Thermomix
Bonjour! Hello! Ola! Guten Tag! Namaste! Hola! Ciao! 你好!
If you are a foodie who loves to travel, this is one gourmet discovery journey you cannot miss! Expect cuisine and flavours that span the globe, from far flung European countries to exotic Asian cities. Kicking off the series for March would be a simply divine Mediterranean Menu featuring a classic Portuguese favourite - coriander clams, a creamy seafood rice, crusty country bread, lemon cake, madeleines, homemade ice cream, healthy drinks etc. Savour these delicious foods made using fresh ingredients and be transported to a gastronomic paradise, guided by our charming host Isabel as she shares tips about the future of cooking through a sensational feast!