Description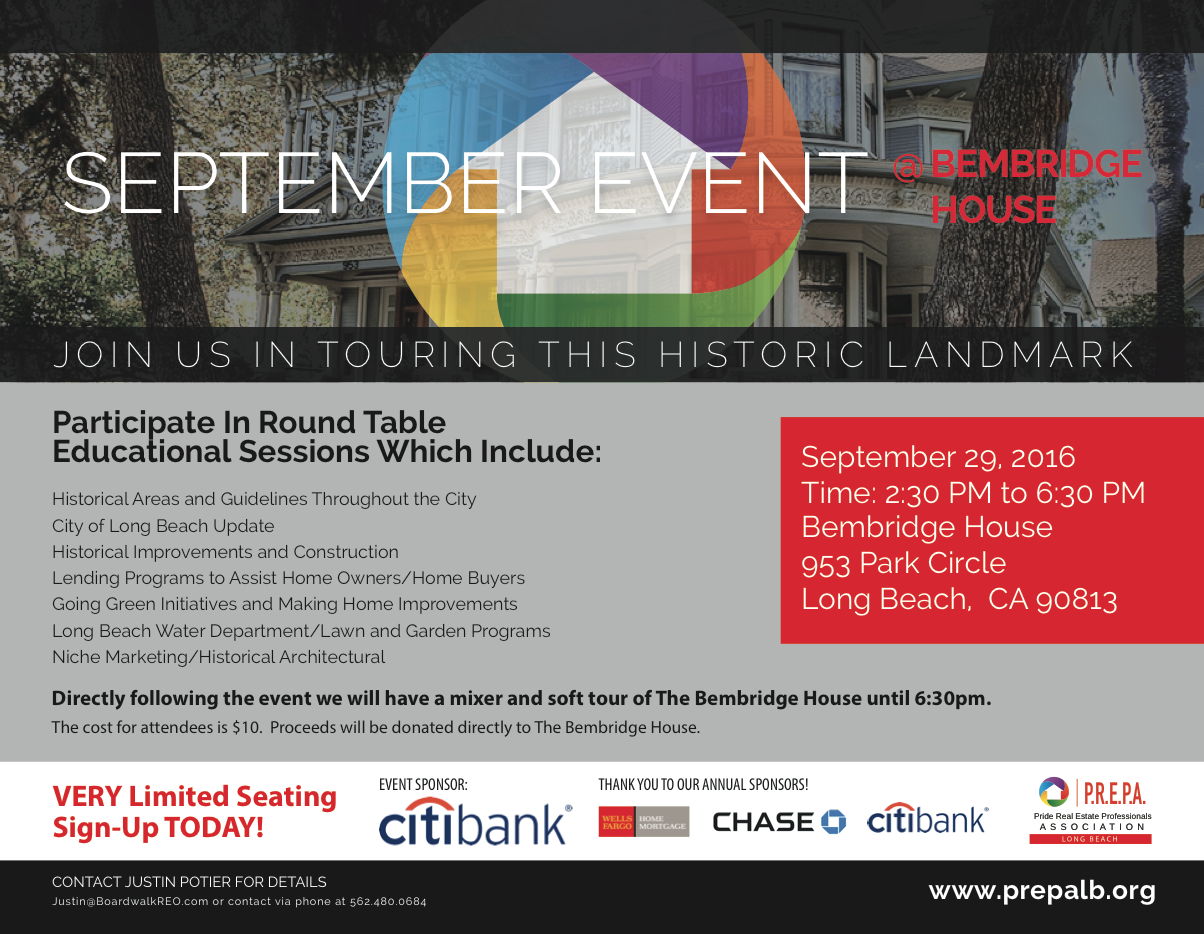 Participate In Round Table Educational Sessions Which Include:

Historical Areas and Guidelines Throughout the City
City of Long Beach Update
Historical Improvements and Construction
Lending Programs to Assist Home Owners/Home Buyers
Going Green Initiatives and Making Home Improvements
Long Beach Water Department/Lawn and Garden Programs
Niche Marketing/Historical Architectural


Directly following the event we will have a mixer and soft tour of The Bembridge House until 6:30pm.
The cost for attendees is $10, tickets available at the door. Proceeds will be donated directly to The Bembridge House.