About this Event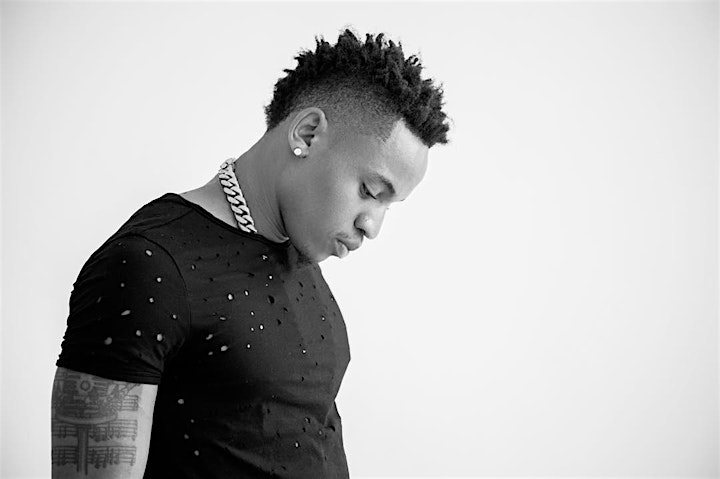 Rich African Entertainment presents ROTIMI live in concert at the astonishing Exquis Event Center (5101 Ashley Phosphate Rd Suite 149) in North Charleston, South Carolina on February 22, 2020.
Rotimi is a Nigerian singer, model, and actor (known for his role as Andre "Dre" Coleman on the Starz TV series Power. His musical sound is a refreshing creation birth from the fusion of genres of the African diaspora including Afrobeat(s), Reggae, Dancehall, RnB and more!
Doors will open @ 9 PM.
MUSIC: Our Guest DJ(S) will deliver a diverse musical selection from Top 40, RnB, and Hip Hop to Afrobeats. Soca, and Dancehall/Reggae until Rotimi hits the stage (SHOWTIME).
A HOOKAH LOUNGE WILL BE AVAILBLE FOR BOTH GENERAL ADMISSION AND V.I.P. TO PATRONIZE.
AGE: 18+ to enter. 21+ to drink. Must bring legal identification for ticket/age verification.
DRESS CODE: GROWN & SEXY
Ticket prices are subject to change without notice and will increase the day of the show. TICKETS ARE NONTRANSFERABLE (ALL TICKETS MUST BE PURCHASED FROM EVENTBRITE AND AUTHORIZED LOCATIONS UNDER THE TICKET HOLDER'S NAME and CANNOT BE RESOLD NOR GIVEN TO A NON-TICKET HOLDER).
Smoking (excluding Hookah) inside the building and underage drinking is STRICTLY prohibited!
For V.I.P. Reservations | Opening Acts | and General Info. please call 843-817-1831.
IG: @richardwarrensr | IG: @richafricanent | IG: @chsafricanball
FB: Rich African Entertainment | FB: Charleston Grand African Ball