Description
Celebrate Rotary in Zion
District Conference
See the full agenda here.
Register to share your talent during "Rotary's Got Talent" here.
Learn about the Zion Canyon Earth Day Celebration following District Conference.
We've added tickets for optional service projects and activities. Most are free. Pick tickets for the project you want to do so we can plan accordingly. The service projects will all happen at the same time so pick only one per person.
Soak in the sun & beauty of Zion while supporting our youth programs at our RISE & SHINE HIKE, meeting Saturday, April 21at 6am at the Watchman Trail Head for breakfast and a gorgeous, "moderate" hike. $20/person.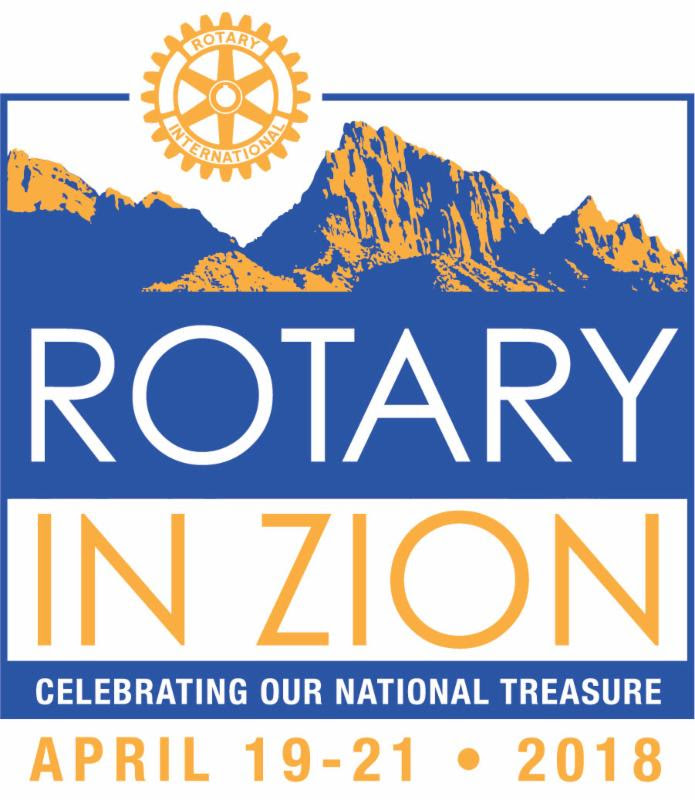 Encourage youth to register for the simultaneous youth conference here.
Interested in camping? Register here.
Hotel Deals!
HAMPTON INN & SUITES
The 50 rooms are now in our system at the Hampton Inn & Suites. The room block dates for the group are: Arrival 4/17/2018, departing on 4/23/2018.
Guests can either call the hotel or go to Hampton.com website to reserve their rooms. If the guest calls the hotel, they need to let the front desk agents know the group is under the name of "Rotary District Conference." The Hotel number is 435.627.9191. When booking on Hampton.com they need to put in the following information:
Where are you going-Springdale UT
Arrival Date:
Departure Date:
Click on Add special rate code: Put in (ROT)
Click on the Red find it button
It will then prompt them to choose a double queen or king room. I'm holding 45 double queen and 5 king rooms. They will then put their name and credit card information in.
Through 3/13, guests will receive a discounted room rate of $219/night for standard suites, then the rate goes up to $299.
SPRINGHILL SUITES