About this Event
The Rotary Club of Pawtucket is proud and excited to be celebrating our 100th Anniversary and we invite you to celebrate with us. This special event will be held on Thursday, October 3rd, 2019 at 5:30 pm at Slater Mill in Pawtucket.
For the past 100 years, the Rotary Club of Pawtucket has brought together a global network of volunteers who dedicate their time and talent to tackle the community's and the world's most pressing humanitarian challenges. Rotary connects 1.2 million members from more than 200 countries and geographical areas. Our work impacts lives at both the local and international levels, from helping families in need in their own communities to working toward a polio-free world.
We are celebrating our members, past and present, who have dedicated their lives to "service above self" through selfless acts of community outreach and building connections.
The Rotary has been committed to community agencies that impact the lives of men, women and children throughout Pawtucket and Central Falls.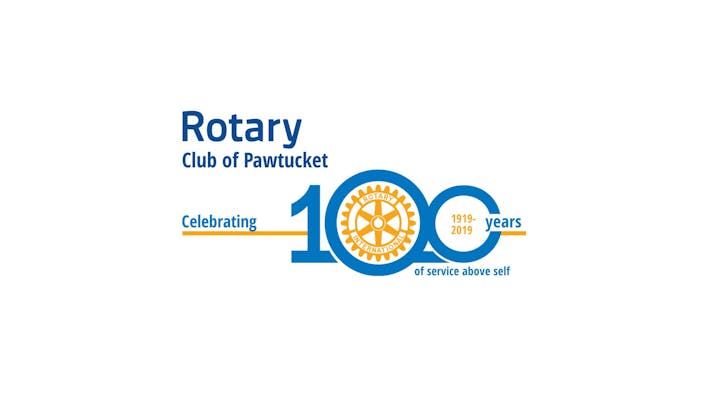 Sponsorship
For our 100th year, we are looking for 100 business to support our effort to raise funds to benefit our community. With the funds raised, our club will create a legacy for future generations to enjoy. The final project will be unveiled on October 3 during our 100th anniversary celebration.
To sponsor this event, please complete this Sponsor Form
By mail to: Lisa Furtado, 1201 Douglas Pike, Suite 4, Smithfield, RI 02917