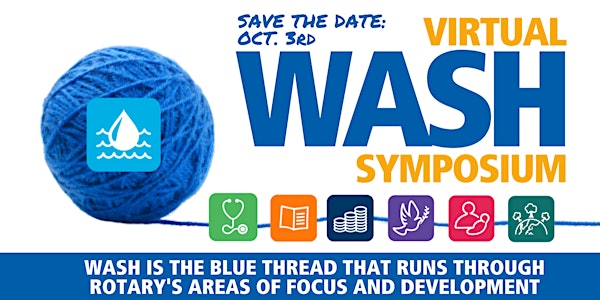 Rotary 2020 Virtual WASH Symposium - District 5450
A virtual WASH Symposium, organized by the Rotary District 5450 WASH Committee, and hosted by the Rotary Club of Evergreen, Colorado.
About this event
The global issues of water, sanitation and hygiene (WASH) are basic necessities for a healthy environment and a productive life. They are interrelated and represent a growing sector that focuses on the global WASH crisis. Rotary's Areas of Focus and almost all development programs fall under the topics of: WASH, Infectious Diseases, Literacy, Economic and Community Development, Peace and Conflict Resolution, Maternal and Child Health, and the Environment. WASH is the common "blue thread" that runs through all of these Areas of Focus and helps all development programs become stronger and more sustainable.
Main Speakers:
John Hewko, Rotary International General Secretary/CEO
Carrie Hessler-Radelet, Immediate Past Peace Corps Director and Project Concern International, CEO
Stephanie Ogden, CARE International Water Team Director
Thanks to our Presenting Sponsor: Iron Woman Construction and Environmental Services, LLC.