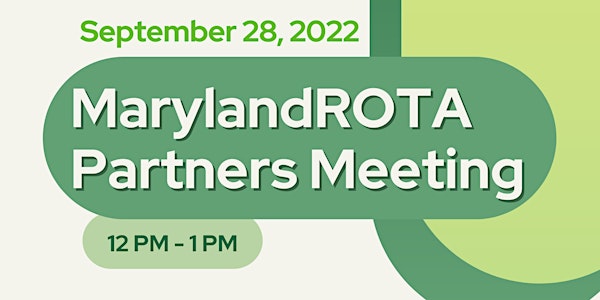 ROTA September Partners Meeting
Bring your ideas and priorities for tackling rural substance use and find out more on the training supports ROTA can offer.
About this event
Join ROTA and other community partners at the Quarterly Partners Meeting on Wednesday, September 28th to learn about the goals, accomplishments, and future direction of ROTA programming. We also invite attendees to bring the priorities and challenges of their communities, especially in relation to minority populations and youth in the post-pandemic world.
We will be presenting our work on rural development in Maryland and how it is impacting our communities through:
1. A presentation highlighting community impact data by ROTA staff
2. A discussion with local community partners about their work using ROTA's resources
3. An interactive discussion to address communities' gaps and needs.