Description
Lunch and Learn at Rosewood Tempe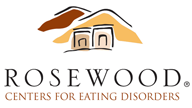 Co-presenter: Jennifer Reeder
Jennifer Reeder is Manager of Intake and Outreach at Rosewood Centers for Eating Disorders Santa Monica. She has more than a decade of experience working in eating disorder treatment center admissions, counseling and outreach. Her passion for working with adults and adolescents with eating disorders grew out of her own experience with anorexia.

Co-presenter: Dr. Dena Cabrera, PsyD, CEDS
Dena Cabrera, Psy.D., CEDS, is the Executive Clinical Director of the Rosewood Centers for Eating Disorders. Dr. Cabrera oversees all clinical aspects of patient care, leads program development and directs staff training and supervision throughout the Rosewood system.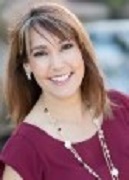 Event to be held at the following time, date, and location:
Friday, January 18, 2019 from 11:30 AM to 1:30 PM (MST)
Rosewood Centers For Eating Disorders - Tempe Office
950 W Elliot Road201
Tempe, AZ 85284
Presenters: Dena Cabrera, PsyD, CEDS and Jennifer Reeder
Title: Trading Perspectives: The Impact of Compassion and Connection in Eating Disorder Treatment
Presentation Abstract:
Despite the effectiveness of evidenced-based approaches throughout the treatment continuum, it is often the meaningful relationship that we build with the client that can be the most impactful and long-lasting. The presenters come together, sharing their professional and personal stories, perspectives, and approaches within the eating disorder treatment environment, exploring how compassion and connection play an integral part of the healing process. Using both the clinical and personal standpoint, we highlight the importance of not giving up hope, staying consistent, and living in compassion while working with those affected and impacted by an eating disorder. We examine how shifting our perspective can bring renewed curiosity into the treatment process, and be the catalyst for connection, change and healing.
Learning Objectives:
After this presentation, attendees will/will be able to: Avoid using verbs such as know, understand, learn, appreciate, become aware of, or become familiar with. Use verbs such as list, describe, recite, write, compute, discuss, explain, predict, apply, demonstrate, prepare, use, analyze, design, select, utilize, compile, create, plan, revise, assess, compare, rate, critique.
1. Discuss skills relating to compassion in the treatment of eating disorders
2. Describe effective strategies designed to reframe resistance in clients
3. Explain how consideration of the perception of both clinician and patient are vital to connecting with clients who appear as treatment resistant.
RSVP and Registration is required on Eventbrite
- 1.5 CE Provided
- Lunch will be provided.
- Registration:11:30 am to 12 Noon
- Presentation: 12 Noon - 1:30 pm
- Contact the organizer: cdriscoll@rosewoodranch.com or judy.marty@rosewoodranch.com
Please note: This event is specifically tailored to professionals such as licensed practicing RD's, LMFT's, LPC's, PhD's, LISAC's, Clinical Directors, medical staff and clinics and outreach personnel who are seeking connection and referral resources. Please RSVP - Seating is limited.
Share this event on Facebookand Twitter.We hope you can make it! Cheers,Rosewood Tempe