Description
Learn how to make beautiful, oversized paper blooms!
Abigail of yeiou paper objects will show you how to craft these colorful paper flowers using just paper, scissors, and glue. We'll sample rosé wine (non-alcoholic options available) and enjoy light snacks, since food always makes crafting better.
No experience is needed, and all materials and supplies are provided. This project is accessible for beginners and entertaining for even expert crafters!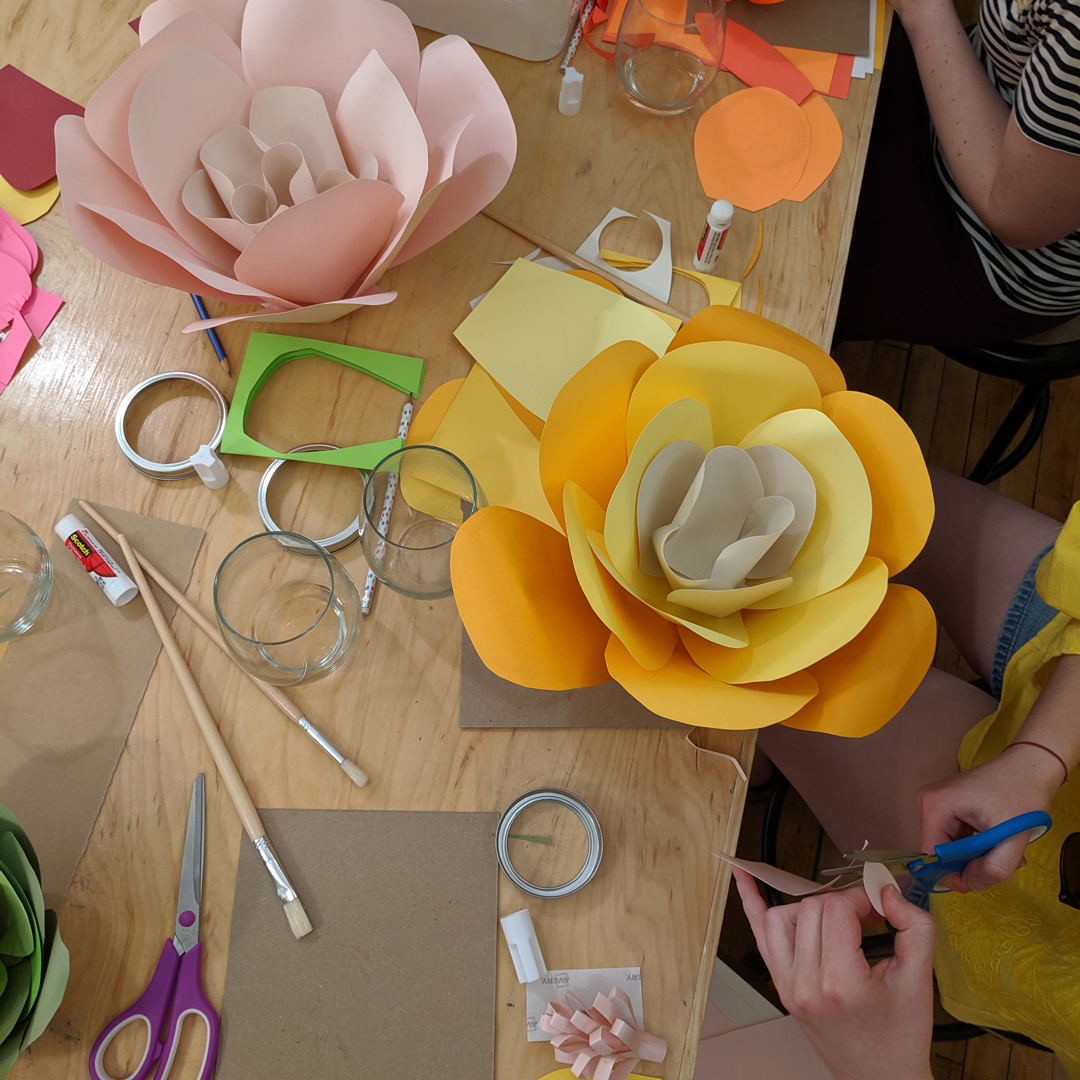 THE VENUE:
Reservoir Church is conveniently located in North Cambridge between Alewife and Davis. They're opening the doors of their Ministry Center building, located on Notre Dame Ave. to the community for a series of workshops led by local artists this fall. Parking is available in the parking lot off of Middlesex Street, adjacent to the Ministry Center building.