About this Event
Dr. Ben Kirtman will be giving a seminar as a part of the RSMAS Faculty Seminar Series on predicting extreme weather and hazards.
Will the coming hurricane season be active or inactive? Can we predict the chances of a hurricane Harvey or Micheal 3-4 weeks in advance? What about coastal flood risk a few weeks to a few years in advance? Can we predict the fire risk in the western US for this coming winter? This talk will discuss the bleeding edge in climate prediction systems developed at the University of Miami and how these prediction systems are being used by NOAA to inform official forecasts.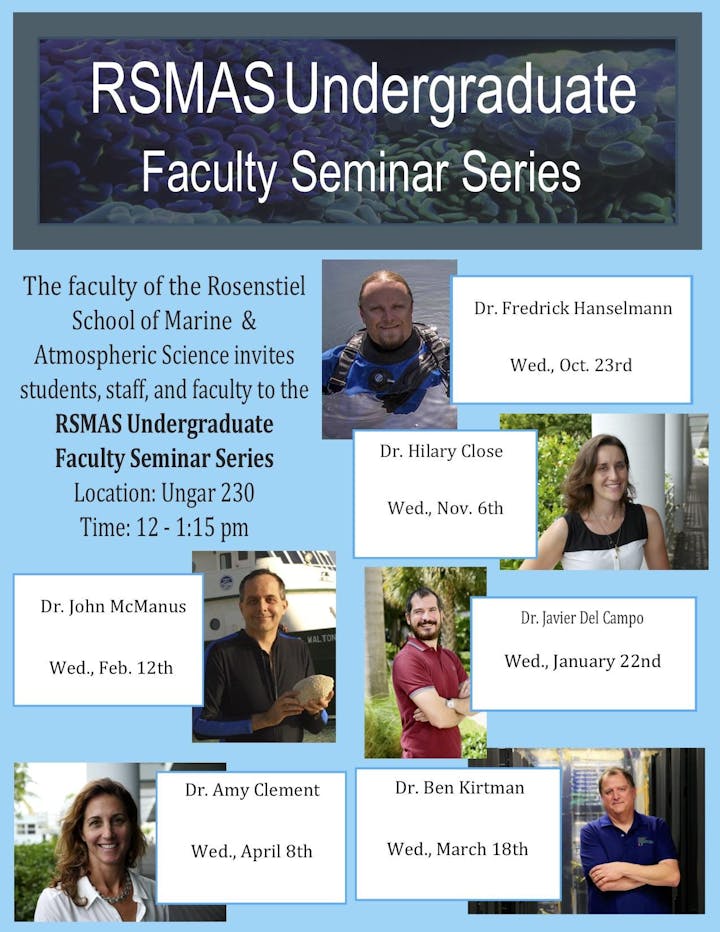 The RSMAS Undergraduate Faculty Seminar Series is an opportunity for undergraduate students to hear about the interesting research RSMAS faculty members are conducting. There will also be refreshments provided.