Rosenman D-Series: Tony Fields. "The Full Picture: Why FDA Approval Depends...
Description
Meeting endpoints in a successful clinical trial ensures that the FDA will approve a medical device, right? As it turns out, there's more to the picture. Tony Fields was VP of R&D at Emphasys and COO at Claret Medical, and in his career he saw FDA deny approval for an Emphasys device that met all primary and secondary endpoints in a trial--but, conversely, approve a Claret device that failed to meet its endpoints. How can this be? What other factors might matter to FDA? Join us Thursday, September 12 to find out.
About the Speaker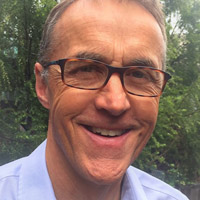 Until the end of 2018, Mr. Fields served as the Chief Operating Officer of Claret Medical, having joined as the 7th employee in August 2011. Tony managed all aspects of the development of the Sentinel Cerebral Protection System, a catheter designed to protect the brain from stroke during structural heart procedures. Claret was acquired by Boston Scientific in August of 2018. Prior to Claret, he served for two years as the Vice President of Research & Development and Operations for Voyage Medical, managing the development of an image-guided cardiac ablation catheter and system to treat complex arrhythmias. For over eight years prior to Voyage Medical, Tony was the first employee and Vice President of Research and Development for Emphasys Medical, a startup focused on developing a one-way valve mounted on a self-expanding stent for implantation in the airways of the lung to treat emphysema. Prior to Emphasys, he spent over two years as the Vice President of Engineering at Reconstructive Technologies, a startup attempting to grow human skin in vitro, and eight years at IDEO Product Development managing numerous consulting projects in medical devices from infusion pumps to clinical lab instrumentation to drug delivery systems. Tony holds a B.S. in Mechanical Engineering from U.C. Berkeley, a M.S. in Mechanical Engineering from M.I.T., and a M.Sc. in Electrical Engineering from Imperial College in London. Tony is an inventor on 26 granted US patents, and numerous other granted OUS patents and pending US/OUS applications.