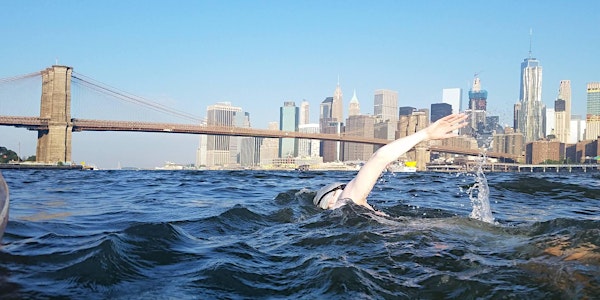 Location
East 26th Street, Manhattan, to Steeplechase Pier, Coney Island New York
10009
Description
Join us on Saturday, August 10th, 2019, for a tidal assisted 17 mile swim from Manhattan to Coney Island.
This annual event commemorates the historic swim of Rose Pitonof, World Champion Swimmer of the early 1900s, and the first person ever to successfully complete this swim at the young age of 17.
The Swim will begin in the East River at East 26th Street. The Swimmers will proceed down the Manhattan side of the East River, crossing over to the Brooklyn side after crossing under the Williamsburg Bridge. The Swimmers will then continue along the Brooklyn shore line, under the Manhattan and Brooklyn Bridges, through Buttermilk Channel, under the Verrazano Bridge, around Norton's Point, and on to Steeplechase Pier.
Date:
August 10, 2019
Distance:
17M
Start Time:
6:15 AM
Backup Date:
August 11, 2019
Start Location:
East 26th Street, Manhattan
Finish Location:
Steeplechase Pier, Coney Island
Time Limit:
8 hrs
Fees:

Individual Swimmer: $850
Two Person Relay: $1,000
Three Person Relay: $1,100
Four Person Relay: $1,200
Fuel Reimbursement Fee:
Each Individual and Relay team must pay a Fuel Reimbursement Fee of $750 directly to Boat Captain on the day of the event.
Experience Requirement:
All applicants must complete and submit proof of a 3-hours or longer Qualifying Swim by July 15, 2019 in order to be eligible to participate.