Description
Movements like TimesUp and MeToo have given a vocabulary for sexual abuse survivors to tell their stories. But what are the systems that enable these problems that go uncovered for so long? Rose McGowan, whose allegations against Harvey Weinstein unleashed the TimesUp movement in Hollywood, also later contributed to building the MeToo movement where sexual survivors found a platform to tell their stories.
On November 27, Rose McGowan is going to be in Oslo at The Xynteo Starter. Read more about the event below. Don't miss this chance to hear her story in person.
Book your free tickets now to hear her talk about her journey so far. There will be an audience Q&A at the end of the moderated conversation.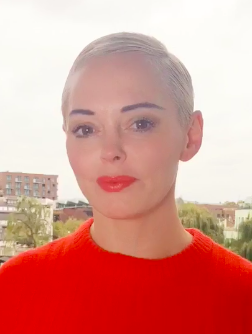 The Xynteo Starter is a social gathering – which serves as a pre-event to this year's Xynteo Exchange/Norway – where we celebrate the role of arts and culture in challenging the growth model we need in the 21st century. Now, more than ever, we need those from arts and culture to help us break out of business-as-usual thinking.


Doors open at 17:30 (event ends at 20:00)
Welcome by Oslo Governing Mayor Raymond Johansen
A talk by Senior Producer, Vox Media Johnny Harris
A conversation and Live Q&A with actress and activist Rose McGowan
Performances by up-and-coming Norwegian artist Daniela Reyes
Networking social
Moderators: Ray Ho and Masarat Daud, Xynteo
In collaboration with: Oslo Kommune, Folk and Xynteo