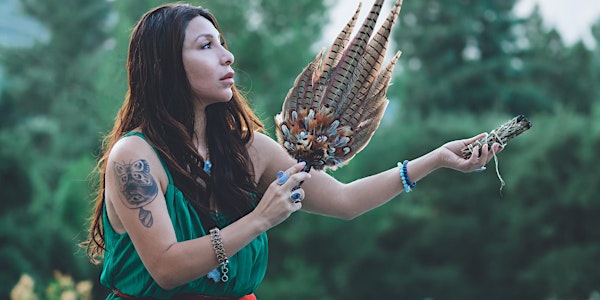 Rose Healing Circle
Join me as we experience the healing frequencies of the Rose on this Venus Gate portal, with the Moon & Venus in Virgo
Refund Policy
Contact the organizer to request a refund.
Eventbrite's fee is nonrefundable.
About this event
Join me, Aurea, Reiki Master, Energy & Sound Healer as I create a sacred container for us to bring in our manifestations!
2022 is a 6 year in Numerology - a powerful number. It is known as the Hand of God, the Shekinah. 222 has a very Feminine energy. The 6 is the number of beauty, healing, harmony and compassion. It is the number of Mother Mary.
A Venus Gate is a powerful portal where the Moon is in conjunction with the planet Venus. During this portal, through devotion, we can connect with these energies of beauty, abundance, fertility, creativity and joy, receiving the 'kiss of the Goddess'.
This Venus Gate portal is at 17 degrees of Leo and connected to the Earth Star Chakra.
During this Rose Healing Circle we will be connecting with these cosmic frequencies through:
Breathwork
Movement Meditation
Mantras & Mudras
Aramaic Activations
Sound Healing
Magdalene Reiki Healing
Rose frequencies
These will support us in shedding the layers that no longer serve us and to embody more and more of our radiant, Cosmic Light, allowing us to experience healing, purification and clearing, abundance, ease, joy and creativity - fully aligned with our Soul.
This Rose Healing Circle will be held virtually via Zoom
*Replay will be available within 24 hours of the ceremony*
Activate the language of the cosmos within you.
Tonight, we remember who we are. We reconnect to the truth of our BEing.
I look forward to anchoring this space for seeding our intentions in this new lunar cycle and to receiving greater wisdom and insight.
Ahava,
Aurea
Please Note - For Virtual Attendees this event will be recorded and a **Replay** of the ceremony will be emailed out to you within 24 hours if you cannot be present at the time of our event. You will be held in the energy of this sacred container, so there is no need to worry if you cannot attend it "live".
Preparation:
Be in a quiet, comfortable, safe space - where you can lay down or be comfortably seated for a Sound Healing Transmission
Create a beautiful altar for yourself - with roses, a candle, incense, crystals.
*Have at least 1 rose, any color, as we will be working with the Rose*
Have a journal and pen to write your intentions and any messages you receive
Have your favorite crystal(s) to charge with your intention
Yoga mat & comfy blanket, if desired
Eye mask, if desired